"International Marketing Manager?!"…this could be something many people think when reading this Title.
A general believe is that in a highly globalised world people become all the same around the globe. This is mainly due to the influence of the internet and social networks, where people across the world connect, and share their interests.
However, even though we are increasingly similar, we have differences. These differences among consumers are immensely underestimated by people doing business in international markets.
The environment of consumers contributes significantly to their beliefs, interests, and behaviour. The international markets might have differences in political, economic, socio-cultural, and technological aspects. An analysis of these factors helps marketers to apply an appropriate International Marketing strategy. Marketing activities such as pricing, advertising, or distribution change within cultures due to different perceptions.
As an international student living in the United Kingdom (UK) and not being British myself, I noticed that even being from another European country, there are still certain differences among culture and customs. The aspects of analysing international markets and developing international marketing plans is what interest me the most. This focused my career on the International Marketing Manager role.
Preparing for an international marketing manager role at the University of Salford
After six months of studying MSc Marketing at Salford Business School gained an insight into several interesting modules, and the cultural aspects of doing business in a world that is becoming increasingly international. Marketing a product in an international market bears more consideration and planning than I originally thought. I realise how important an understanding of international environmental differences is.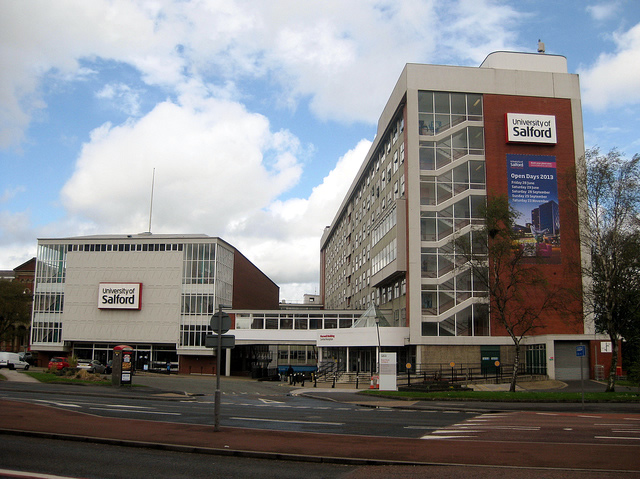 Image: (CC) The Maxwell Hall and Maxwell Building, University of Salford Peel Campus; by mwmbwls
Cultural diversity is prevalent at the University of Salford, and brings together students and lecturers from all countries across the world. It showed me how differently people behave and talk with each other. An intercultural awareness might prevent misunderstandings and eventual problems, like for example disrespecting someone's religious views.
Interacting with people from different countries also gives you knowledge about their cultures, their customs and traditions. Furthermore, such an educational environment helps you to gain an international network, which could be advantageous when considering future business development prospects.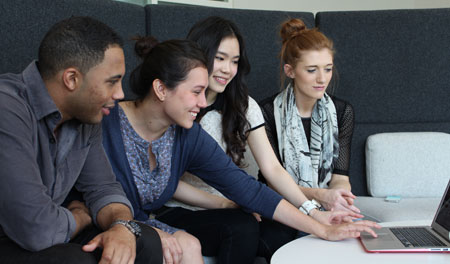 Image: Salford Business School MSc Marketing students year 2013
Marketing practice
Companies are increasingly interested in distributing their products and services internationally. This offers them a range of opportunities when it is done effectively. Not taking into account cultural and linguistic characteristics can have negative impact on international business development. The literature shows various examples of companies failing when marketing their products and services in international markets. This happens through ignoring the importance of cultural awareness.
For example, Procter & Gamble released a TV commercial showing a man entering the bathroom and touching his wife, as she's having a bath. This was perceived as inappropriate in Japan, and considered as a violation of privacy.
International marketing mistakes related to culture
Being an International Marketing Manager it's crucial to analyse foreign markets from a macro and micro level perspective. This analysis is useful for an effective Marketing strategy.
What is international marketing management for you?
Please use the comments section below or get in-touch with me on Twitter or LinkedIn
1 Comment
---