Life is great, you have graduated and are now free from libraries and exam halls that smell like sweat. But once the celebrations have died down, adult responsibilities make you come crashing straight back down to earth with a thud. Now you have an annoying voice inside your head telling you that you need to find a job or you will starve, but also there are too many good shows on Netflix, the struggle is real. As someone who knows this feeling all too well, I would like to share my own experience with the hope that it will resonate with you in some way and show that there is hope for the struggling graduate yet.
The post-graduate slump
As a recent graduate, I  spent  months in a state of panic over what I was going to do next. As a woman with Asperger's, Dyspraxia and anxiety the process was made much harder. My initial career goal, to be a performer, was unsustainable. It is hard to perform when you are worried what everybody is thinking. This limited my career options significantly.
The work experience paradox
Having taken an employment break due to mental health issues my CV showed very little work experience. Would this affect my future career opportunities? Most employers want to see experience, but how can I get work experience when I have none? Finding appropriate experience was hard, I allowed my mental barriers to prevent me from applying for certain roles, stepping out of my comfort zone wasn't easy. I didn't want to face customers, because I couldn't deal with too much social interaction and I was worried about falling short of expectations at work or facing discrimination if I told them about my disability. There was also the dreaded interview, or worse the assessment centre! A room full of other applicants that I might have to have an actual conversation with was not my idea of a good time.
Volunteering
A lack of response to my CV prompted me to look for volunteering work, which is easier to find and can help fill the blanks. There is a common misconception that volunteering consists of working a till or meeting people, this was something that initially put me off. However, there are a number of behind the scenes roles that can teach you the skills for a graduate level job. I found a role in Oxfam Emporium, copywriting for the online shop. It gave me the experience of working in an office and the freedom to make key decisions. Sadly, working for free can only sustain you for so long. I was still in my overdraft and owed a lot of money (I am just glad I wasn't in debt to the mob). A future of plain pasta was unappealing and the thought of having no weekly cheese board was devastating and there was also the small issue of rent and bills.
Preparing for life after the internship
The best thing about the scheme was that the Careers and Enterprise team genuinely cared about seeing us do well once the programme was over. They equipped us with a number of practical skills that I have found invaluable to my job hunting tool kit. I attended plenty of workshops: personal branding, CV and cover letters to name a few. Here are just a few things that I was not doing before I started the scheme:
making sure my social media is private or at least carefully curated so that I look like Mother Teresa
targeting my CV and covering letter to the company I am applying to (using more than the 'About Us' section of the website)
highlighting my unique selling point  (USP in the business world)
I was also put through my paces in mock interviews and assessment centres, which I had previously avoided like the plague. My self confidence had improved so much during the first few weeks of the scheme and it was during the assessment centre that this change in myself was truly felt. Two months ago I would have ran away but now I held my own and contributed to the tasks effectively. The interview went terribly, but at least I came out with a lot of pointers. One tip that was truly a lifesaver in my following interview was the STAR technique (situation, task, action, result). For someone with a memory like a goldfish this helped me remember what I need to touch on when conveying my skills to an employer.
21 Days
'21 days to careers success' was the first of many workshops that I attended during my internship. It made me see a different side to success; everyone's idea of success is measured differently. This made me re-assess what was most important to me in a career, and prompted me to seek out further guidance from a Careers Adviser. It became clear that the nature of the roles and pay came second to me, it was more about the organisation that I would be working for. When looking at roles, I began to ask myself "Are they an organisation whose morals and ethics align closely with my own ?"                                
Reflection and Support
Keeping a diary was something I left behind when I was 12 but every week we were tasked with filling out a log book, documenting our experiences on the internship. It was a reminder of how much I have improved since the start of the scheme and the skills I have gained. This became a life saver when trying to remember what to say during interviews. Surprisingly the log book helped when I needed it most and helped to land me a temporary role in the Careers and Enterprise Team. In addition to the learning opportunities, there was a constant network of support that I felt very lucky to have. These accomplished and knowledgeable people made me feel like a valued and respected member of the team, from the moment I set foot in the office on my first day. Not only did they possess values that I admired, they went the extra mile to accommodate me. Being able to find a quiet space to work or request time off without repercussions went a long way in showing me that they cared about making sure my individual needs had been considered and showed that they valued inclusivity.
What have I gained coming out of the programme?
As cheesy and clichéd as it sounds, by the end of the internship, there was a long list of achievements that I never thought I would come out with and a sense of pride that I hadn't felt before. At the start of the scheme I struggled to even pick up the phone; by the end, I was chasing employers, helping out with careers fairs and supporting careers consultations. I also gained a few new qualifications including a shiny new Excel and Word specialist badge for my LinkedIn profile.
What will I do next?
I'm still not sure where I want to be in the next 10 years: I'm still on a journey figuring out what I want to do. One thing I do know is that the values of the organisation are the most important to me right now. This may be landing a permanent role in the Careers and Enterprise team or doing paid charity work, I have no idea but sometimes the best adventures are the ones where you don't know where you are going, even if you trip up on your way there.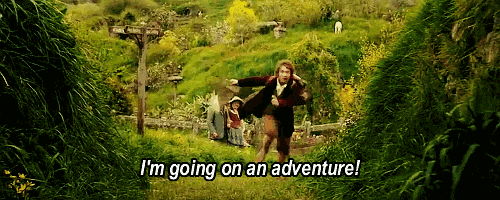 Useful information
Here are some further links that I have found useful:
Internships
The Graduate Internship Scheme only runs once a year, but there are other ways for you to gain valuable experience and advice outside of that time period.
register for the Santander Internship Scheme here
See our website for all opportunities, including internal and external internships here
Did you know that you can seek help and advice from the careers team for life?
you can book appointments with careers advisers and access our resources here
you can request a mock interview by emailing careers@salford.ac.uk
access our online resources, including CV and covering letter guides here
Disability & Employment
EmployAbility specialise in helping disabled graduates to find graduate roles, you can find them at https://www.employ-ability.org.uk/
For further information about your rights when looking for work, check out our equality and employment section of our website here
2 Comments
---