CEBA Home
Introduction to the CEBA – Certificate in Executive Business Administration
A gateway to the full MBA Delivered at the University of Salford Business School, Business School of the Year 2014
Overview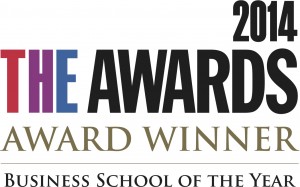 Our CEBA programme has been developed to meet the demands of today's current and aspiring global business leaders. It has been developed by Salford Business School (SBS), who have just recently won Business School of the Year Award 2014, to give professionals a strong understanding of the core business principles and the skills required to be successful in business and beyond. The CEBA is a blend of academic principles and practical insights to provide a rounded and deep insight in to the business environment. It has been designed specifically to engender the key skills that employers look for in their senior management.
Executives and Managers of all levels often use the CEBA as a springboard since it focuses on the key four pillars of today's business; strategy, marketing, finance and human resources. It has been designed to foster a broad range of business skills that are in high demand across all areas of industry. Delegates will be equipped with the knowledge, skills and tools to operate effectively in today's rapidly changing global business environment. This course will leave delegates with the confidence to implement key business skills helping to excel in their professional life and adding significant value to their current employers/businesses and themselves.
This programme is highly participative, focusing on real business and industry issues. The programme is designed to give you a critical understanding of the key competency areas required for success within business– enabling you to make more informed and commercially viable strategic decisions. The business simulation is the vehicle through which we maximise the competency development and ensure ideas on strategic implementation can be tested and appraised.
What the Course Covers
The course has two main themes – 'Managing the competitive environment' and 'Managing organisational resource' – you will study these two options in depth:
Managing the Competitive Environment:
This module aims to develop knowledge of the major areas of business external to organisations and to develop an understanding of how such aspects can influence senior management strategic decision making. As such, the relationships and interdependencies of strategic management, marketing and economics, and how these are key to managing a successful organisation are considered and analysed.
Managing the Organisational Resource:
This module aims to develop knowledge of the major areas of business which underpin the internal configuration and management of organisations. As such, the relationships and interdependencies between the keys areas of Human Resource Management, Organisation Theory, Finance and Operations Management are analysed in order to develop a holistic understanding of general management within the contemporary organisation.
Who Should Attend?
The CEBA is an ideal option for executives who are seeking to improve their knowledge across a wide spread of advanced skill sets. It offers delegates a challenging and rewarding experience that will equip them with the skills and knowledge they need to succeed in business in 2014 and beyond, including:
Entrepreneurial leadership and behaviour
Consultancy skills
Opportunity recognition and risk analysis
Creativity and innovation
Critical analysis
Professional presentation skills
Key Benefits
Capture many key learning points of an MBA with a fraction of the time and cost
Broaden your horizon and gain a well-rounded business acumen
Gain exposure to best practices and benchmarks beyond your industry
Discard outdated approaches and learn up-to-the-minute strategies
Sharpen your ability to make decisions in a complex business environment
Go from ideas to action with practical exercises and group project
Take away effective tools and processes for immediate impact on the job
Gain access to advice from an outstanding faculty team even after the seminar
Connect with an exceptional peer group from diverse industries
Boost the equity of your CV and LinkedIn (or other social media) profile
Achieve a better understanding of your people, your products, and your business – giving you an unparalleled view of where your organisation stands, its strengths and future growth opportunities
Have a solid platform on which to make strategic, technical, financial and management decisions that are reliable, well-grounded and commercially viable
Gain a clear picture of the business world and its future direction, with forecasts, timelines and analysis from the experts
Learn best practice leadership techniques and how they can be applied within industry
Become fully equipped to take on new challenges and progress within your organisation
Gain lifetime membership to our CEBA Alumni Network. You will join an exclusive club, in which you can readily share ideas and expertise with like-minded colleagues
Price & Application:
To view more information & to register your space, please click here.
---