Our CEBA series will showcase the Certificate in Executive Business Administration course, brought to you by Salford Business School in both Salford and London. The series will include interviews with our selected course tutors, all of which are highly respected business experts and academics, delivering a unique learning experience.
The series will also include insights from our high calibre CEBA alumni, providing you with a great understanding of what the course entails, and what can be learned from enrolling onto a CEBA course. Importantly the insights will demonstrate how a CEBA can make a positive impact on your career, particularly in a leadership capacity.
The CEBA is often compared to a full MBA course, due to its focus on business management excellence. Whilst offering a blended learning experience, through the use of academic principles and practical insights. Our CEBA programme has been designed by the award winning Salford business school, voted the Times Business School of the year 2014. The CEBA course unlike an MBA is set over 5 days of intense learning, minimising disruption to your business. Yet the course still covers in depth the 4 main pillars of the MBA and business today; strategy, marketing, business and finance.
We hope you enjoy the CEBA series, and if you want any more information with regards to our CEBA course or any of our programmes please get in touch below.
The next enrolment commences in October in Salford, with limited places available. The course is not restricted to the North West with our Central London course starting in November of this year; secure your place now. There is also availability in February and April 2016 if required.
October 12th 2015 Manchester enrol here
November 23rd 2015 London enrol here
February 22nd 2016 Manchester enrol here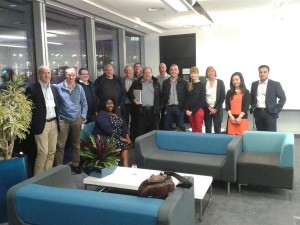 Leave a comment
---