Your new alumni networking hub is here. From Salford enables you to truly make the most of being a member of the Salford alumni community.
The online hub is easy to use and designed to help you approach the right people for your needs, allowing you to continue your personal and professional development; benefit from advice; and support others in a way that suits you. From Salford is different to other social networks because it is exclusively for graduates from the University of Salford. Our friendly global alumni community of thousands of graduates is now available to you, giving you access to career professionals based all over the world.
Here are six ways to get the best out of From Salford:
NETWORK EXCLUSIVELY WITH SALFORD GRADUATES
The idea of networking can be daunting even for the most confident and experienced individual. But with From Salford you're in safe hands. An advantage of From Salford is that users can make it clear on their profile that they're happy to help and support fellow graduates. This means you can be absolutely clear about the level of support you're willing to provide and there are no unrealistic expectations.
The networking is done online through direct messaging on the platform, so you can connect anywhere, whether that's on the sofa or on your daily commute. You can also rest assured that the people you're talking to studied at Salford too. They probably lived in the same halls as you, drank in the same pubs and studied in the same library. So, they're not complete strangers after all.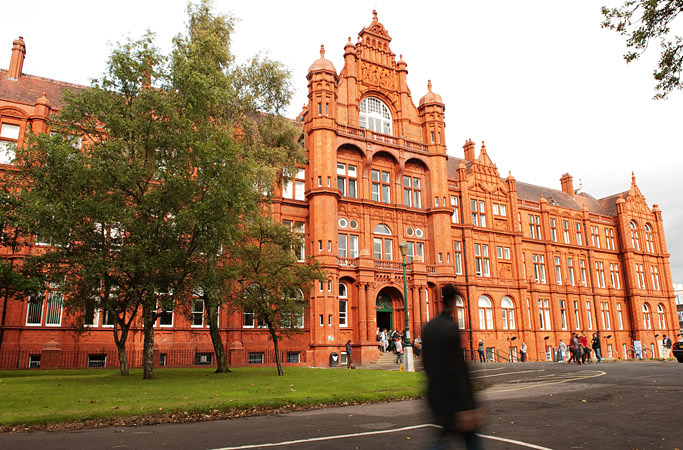 FIND A CAREER MENTOR
From Salford has thousands of members, many of whom are in senior positions across all sectors and have indicated they are keen to mentor fellow graduates. You can browse through profiles on the directory and find someone who is working in the field you want to excel in. Just drop them a message and see what happens – you could even meet for a coffee if they are local or keep the mentoring relationship online if not. Many industries are reliant on contacts and who better to coach you through the early stages of your career than someone who has already been where you are.
If you are more established in your career you may feel ready to pass on your wisdom and mentor someone yourself. Simply tick the mentoring box on your profile and this will indicate to others that you are available as a mentor.
CONTINUE YOUR LEARNINGS THROUGH ACCESS TO ONLINE JOURNALS AND E-BOOKS
If you are looking to continue your education with further study, From Salford gives you free access to a range of online resources. We have provided access to Emerald and JSTOR, which host thousands of online journals and e-books.
FIND YOUR NEXT JOB AND POST JOBS
As a graduate, the University's careers service is available to you for life, so you can benefit from access to dedicated support as you navigate the job market.
We post jobs regularly on From Salford, ranging from graduate schemes to entry-level roles and senior-level positions in a range of industries. If you are looking for some short-term work, there are plenty of temporary positions available too.
You can also post roles at your organisation, so if you're looking to fill a position from the Salford talent pool you can post your job on From Salford and our members can apply to work with you.
JOIN A GROUP OF LIKE MINDED ALUMNI IN YOUR AREA
From Salford is all about bringing the alumni community to you, and there is no easier way to connect with people in your area than through an online group. You can discuss the latest local news and developments, share jobs and tips and maybe even meet socially.
Alumni across the world have already set up online groups for their area so take a look at the groups page to see what's happening in yours. If there isn't a group for your area you can start your own. You never know who you might meet.
SHARE NEWS OF YOUR EVENT OR REGISTER TO JOIN US AT ONE
At Salford, our alumni community is incredibly important to us and we love to keep in touch by hosting regular events and meetups. Our events range from drinks receptions and guest lectures from inspiring speakers and class reunions. We're not just limited to Salford either, we also host regular events in London and across the world.
The From Salford events page lets you know exactly what is going on and you can register to attend there and then. You can also promote your own events and encourage your fellow alumni to come along and support you.
Put simply, From Salford is the ideal tool for you as you continue to develop in your life and career. There is a wealth of experience, advice and support at your fingertips and it is yours for the taking.
You can register for From Salford at fromsalford.com. Registration is quick and easy, and you can even link it to your LinkedIn or Facebook account, so it only takes a few clicks. Take a look and see who is waiting to connect with you.