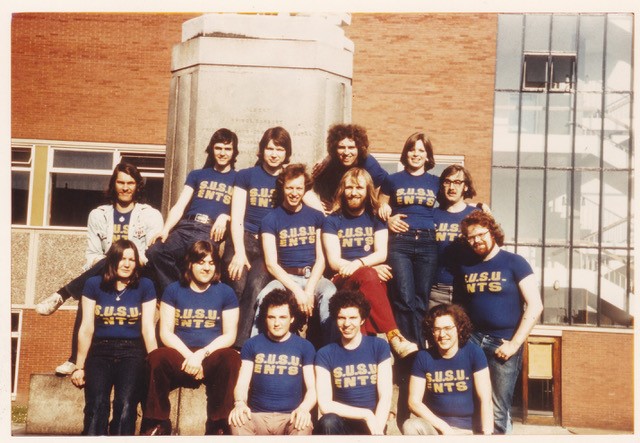 Nowadays, Maxwell Hall is known to our students as a lecture theatre or graduation hall, but its heritage sits firmly in the rock and roll hall of fame.
In the 1970s and 80s, Maxwell Hall was a major player in the world-renowned Manchester music scene. The live music venue was renowned for hosting legendary concerts that have since become infamous in music history and in the hearts and memories of music fans all over the world.
Bands such as The Smiths, Blondie, The Who, Boomtown Rats, Elvis Costello, Motorhead and The Kinks, and many more, all performed on our stage.
In the 1970s, the concerts were organised by Salford students in the Students' Union events team (SUSU Ents). One student was alumnus Alasdair Reid, who studied social studies and transport administration from 1974-1978.
As the University makes plans to return Maxwell Hall to its former glory as a world-class performance venue, as part of our ambitious campus masterplan, we spoke to Alasdair about his experiences working at the epic venue at an archetypal time in music history.
"I was part of a small team in the Entertainments Team – or Ents team as it was known then. I was responsible for promoting the gigs through fly posting and I would go round to all the ticket agencies, like Virgin Records and the record shops in the city centre that used to sell tickets on our behalf.
"We would also take the van out around various spots in Manchester and Salford sticking up posters, most of the time legally but there was at least one occasion when I got into an awful lot of trouble for posting things where I shouldn't have done.
"The most exciting part of the job being there on gig night. I would be there to make sure that whatever the band wanted for food and drinks was available to them in the dressing room and they had everything they needed.
"On gig night it was all hands to the pumps and I never knew what madness to expect"
The Boomtown Rats raising the roof …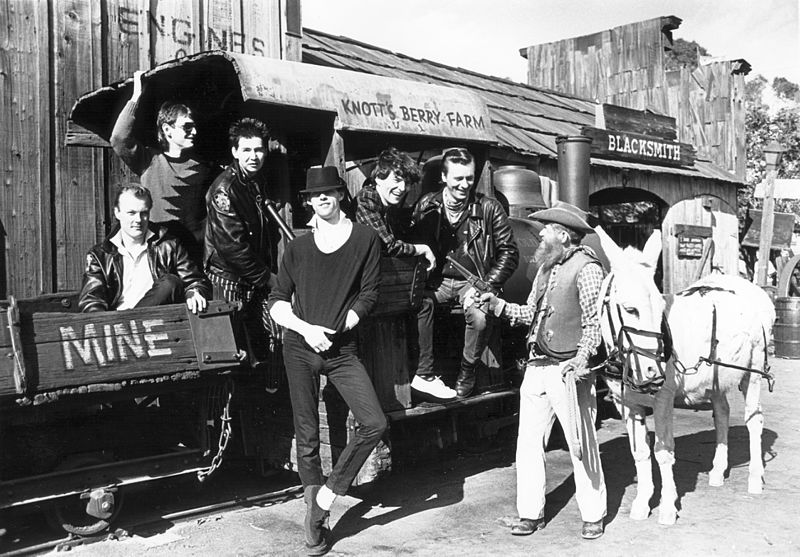 One of the incredible bands that performed in the Maxwell Hall was the fun Irish rock group – the Boomtown Rats.
Alasdair reminisced about how on one occasion the atmosphere was so wild that the floor felt as though it was about to collapse.
"At one point during the Boomtown Rats concert, everybody was pogo-ing (jumping up and down on the spot). The atmosphere was electric, but if you've got the whole audience bouncing up and down at the same time, you've got a load of pressure coming down on the floor.
The Boomtown Rats went on to have a number of exceptional rock records between 1977 and 1985 such as their hit "I Don't Like Mondays".
Buying cough medicine for a rock star …
He remembers meeting and chatting to many world renowned rock stars.
Alasdair remembers one occasion when he was called upon to drive around Salford to find the prolific guitarist, Andy Fairweather Low, some cough medicine.
"We booked Andy and when he turned up and he was full of a cold and a flu.
"We thought there's no way he was going to perform because he was really struggling. Myself and another guy, because I couldn't drive at the time, drove round Salford and Manchester trying to find a chemist that was open to buy him medication, so we could dose him up with Lemsip or whatever passed for Lemsip in the 1970s.
"Fair play to him. When you watched the gig there was no way you could tell, he put on such a great show."
On many occasions, Alasdair and the Ents team booked bands that were starting out and would go on to become huge international sensations.
Debbie Harry of Blondie causing a commotion …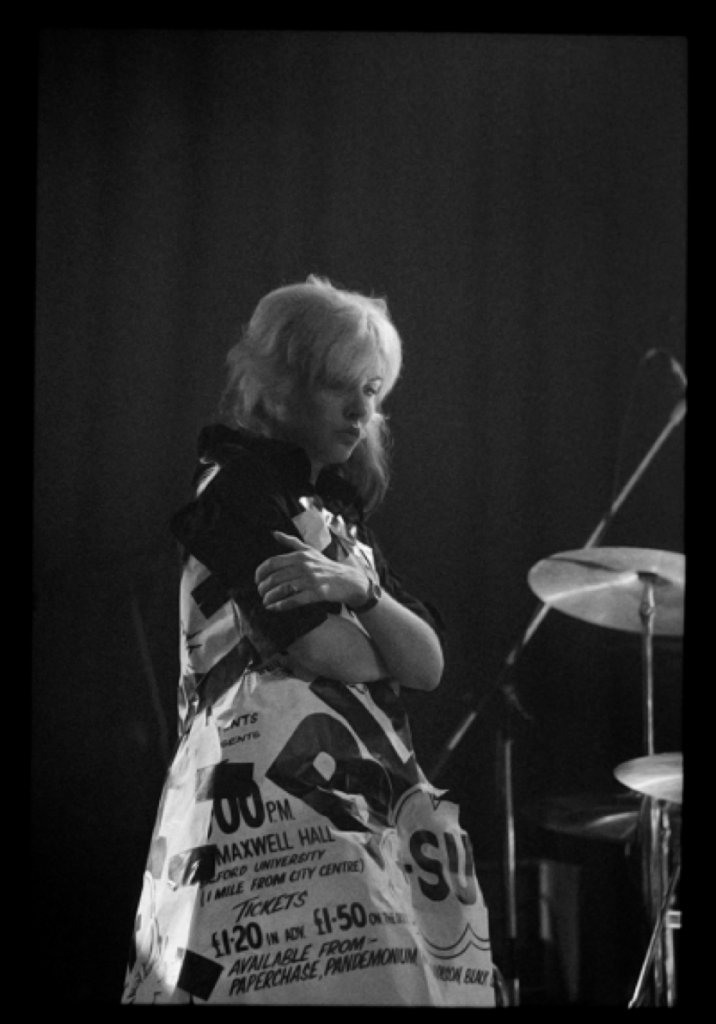 Alasdair remembers that the concert with the wildest atmosphere was Blondie's epic gig in 1978.
"I don't remember the hall ever being as packed or the crowd as excited!
"Blondie performed for us very early on in their career. It was before they had most of their big hits. I think their first big hit was 'Denis'. I think they only played three dates in the country when they toured and we were one of them."
"We had a band of bouncers, who always worked at the concerts, and the head bouncer was a lovely old chap called Fred, so we used to call them 'the Freds'.
"I remember going outside with one of 'the Freds' and at one point I thought I was going to be pushed through the glass window because people were so agitated that they couldn't get in to see this band.
"Obviously, there was all of this interest because Debbie Harry is such a personality and the band obviously went on to much more bigger things after that night."
After their gig at Maxwell Hall in the 1978, Blondie went on to sell over 40 million records worldwide and are mostly known for their hit songs 'Call Me', 'Heart of Glass' and 'One Way or Another'.
Camping out at lunch to sell Heart tickets …
Alasdair spoke about the unforgettable time that the Platinum certified band Heart played at the University.
"We put Heart on and nobody had ever heard of them! This was right at the start of their career and they only just released their first album and I don't think there were many hits yet.
"We booked them to play in the in the Students' Union bar, but we just couldn't flog a ticket.
"For a week before the concert we set up a desk in the bar and played the album on a loop. 'Dreamboat Annie' I think was the name of the album.
"We played it non-stop to people coming in for a beer or a sandwich at lunch time. We were desperately trying to flog tickets. Myself and one of the girls, who worked on the door, sold some of the tickets on the day of the gig."
After performing at the University, Heart went on to sell around 35 million records worldwide and are known for smash hits like 'Alone' and 'Barracuda'.
One big musical family …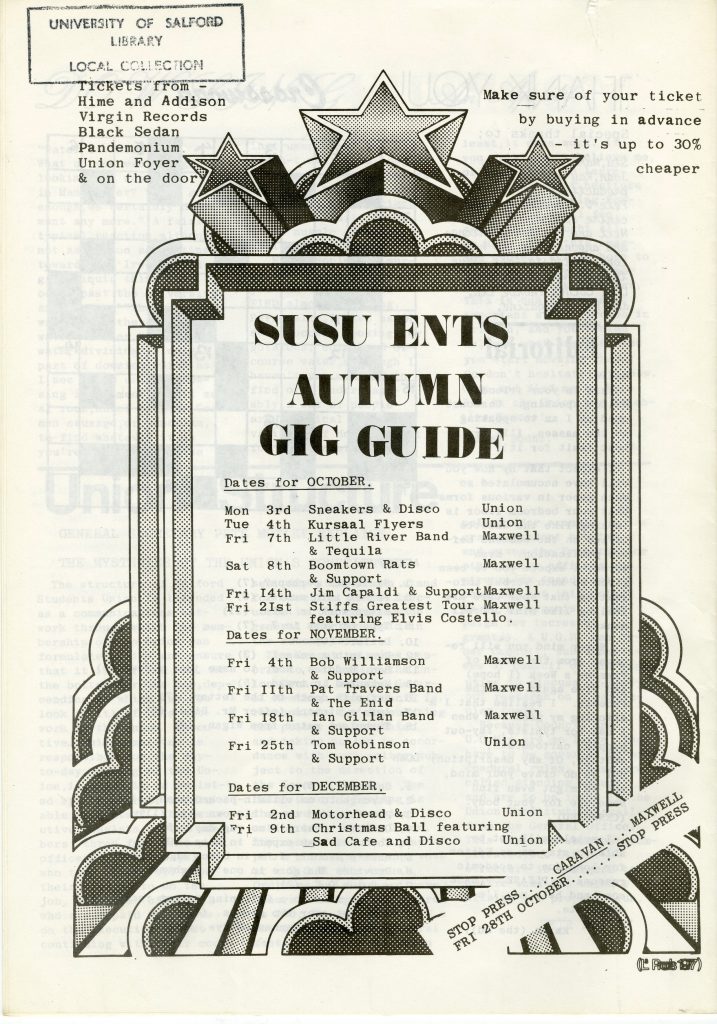 Alasdair remembers the Ents team being like a family.
"It was a fantastic time. On Friday nights we worked so hard and we never really went to lectures after about 3 o'clock on a Friday as we were preparing for the gigs.
"We made sure we were there as soon as the bands arrived so we could help them to set up all the equipment on stage.
"And then about 6 o'clock, before all of the doors opened, they'd provide us with some food, chicken and mushroom pie I think was my favourite.
"We just mucked in and did whatever we had to do to make the concerts a success. It was like a family."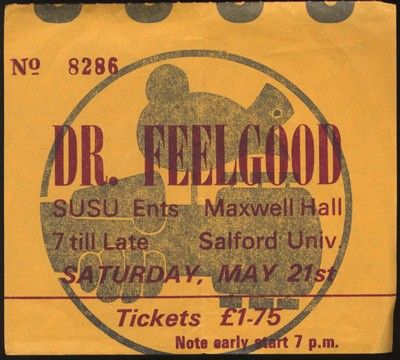 Although it's been many years since his days working for the Salford University Ents team, Alasdair's deep love for music continues to this day.
Alasdair has travelled to watch gigs with his daughter and in 2016 he even took a three-week road trip in California which ended at a huge classic rock concert, featuring acts like Bob Dylan and The Rolling Stones.
He still cherishes music and has attended more than 500 gigs in his lifetime.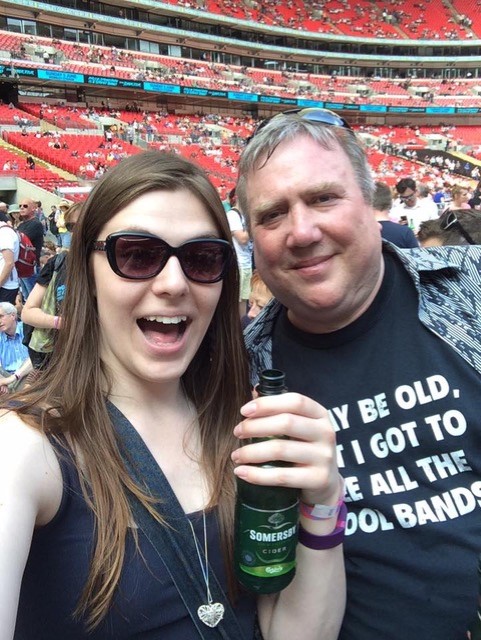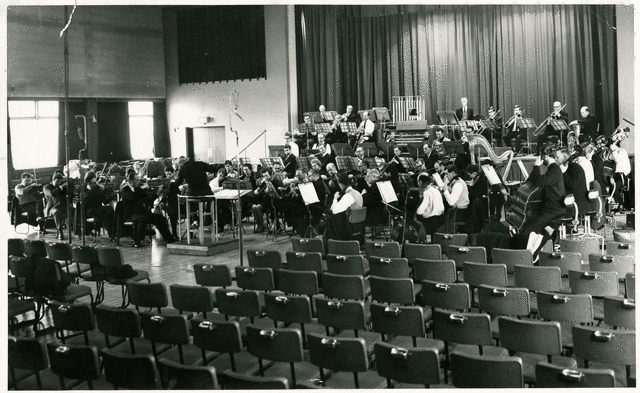 If you have any memories of the iconic Maxwell Hall concerts, please email us at Alumni@salford.ac.uk
*Debbie Harry image credit: June Buchan, uploaded to Manchester Digital Music Archive by MichaelP. https://www.mdmarchive.co.uk/artefact/16361/MAXWELL_HALL,_SALFORD_UNIVERSITY_PHOTOGRAPH_1978 Copyright notice: Attribution-NonCommercial-ShareAlike 4.0 International (CC BY-BC-SA 4.0) https://creativecommons.org/licenses/by-nc-sa/4.0/