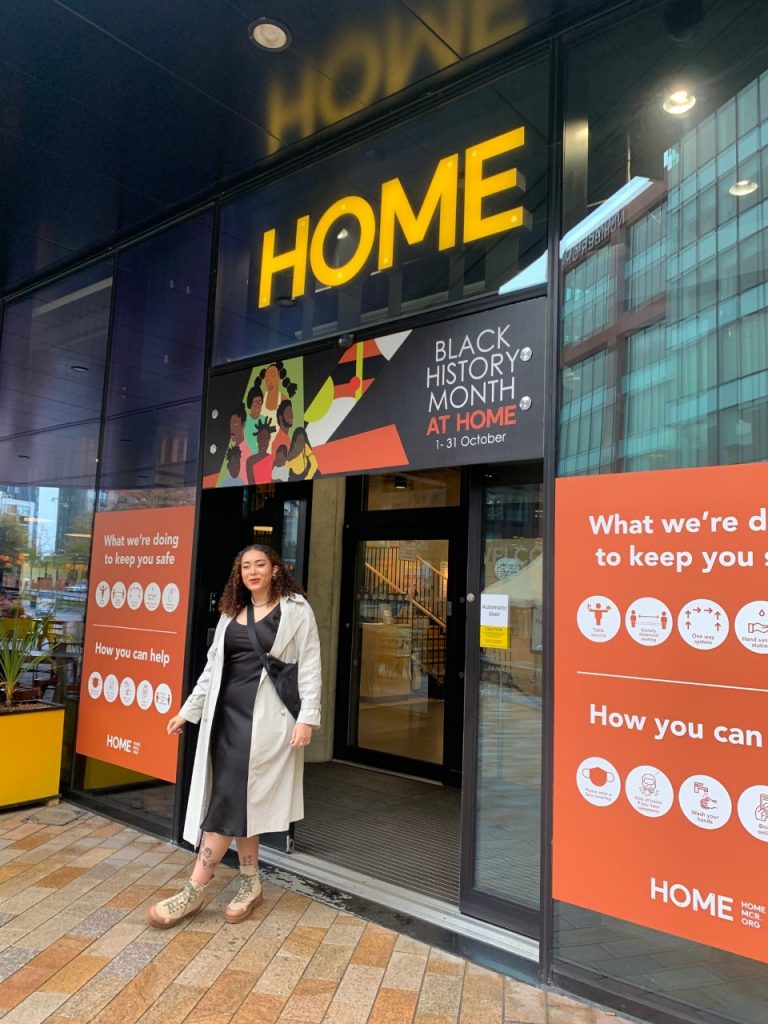 Summer-May Henry studied Graphic Design at the University of Salford and graduated in 2019.
After graduating, Summer quickly went on to build a reputation in the competitive design field through her hard work, determination and creative flare.
Summer works full time designing packages for children's toys and activities and in her spare time she does freelance design work. She has worked as a graphic designer with a variety of different organisations such as Manchester International Festival, HOMEMCR, Black in Fashion and the Royal Exchange Theatre.
We spoke to Summer about how she managed to maintain a successful side hustle while working 9 to 5 in the creative industry, how she has stayed creative in lockdown and what she has learned about this past year that she is going to take with her into the future.
Graphic Design Career
Packing design wasn't the path Summer initially planned when she left university. In fact, she had no idea what sort of design she wanted to do but she knew that she didn't want to work in a big design agency.
"My lecturer sent us the vacancy for my current role. I applied and the rest is history!"
"Now I really enjoy working in this niche field and am about to take the next step in my packaging career, which involves having my own ranges of products and a lot of creative freedom.
"When I get home from my day job, I work freelance, working with both well-known and independent clients.
"I continued doing this work on the side as I love being able to come home and create designs that express my personal design aesthetic.
"My freelance work is where I have had the most success, with clients approaching me and giving me the opportunity to create exciting and large scale work."
Throughout the pandemic, Summer had amazing work opportunities that allowed her to expand her design network and create new content for new and exciting clients.
"I have had the chance to work on really exciting opportunities over lockdown."
"My first big project was working with Manchester International Festival helping with the organisation of an event called "A Conversation for Change". With this event, big bosses from large organisations in Manchester were invited to discuss racial issues and diversity within their own teams.
"I was lucky enough to design the invitation for this event.
"My next big project was working alongside HOMEMCR. I was approached to help brand their Black History Month campaign.
"I worked with the marketing time to create large/bold illustrations representing a variety of people that sat alongside their own personal branding to create a range of assets.
"This was such a great opportunity for me as I had never worked with such a large client. It was a learning process and allowed me to understand how to liaise with different clients and how larger companies handle these situations.
"For me the best part of this project was to be able to go and physically see my work in action. It was such a proud moment for me looking at my artwork dotted around the city I love!"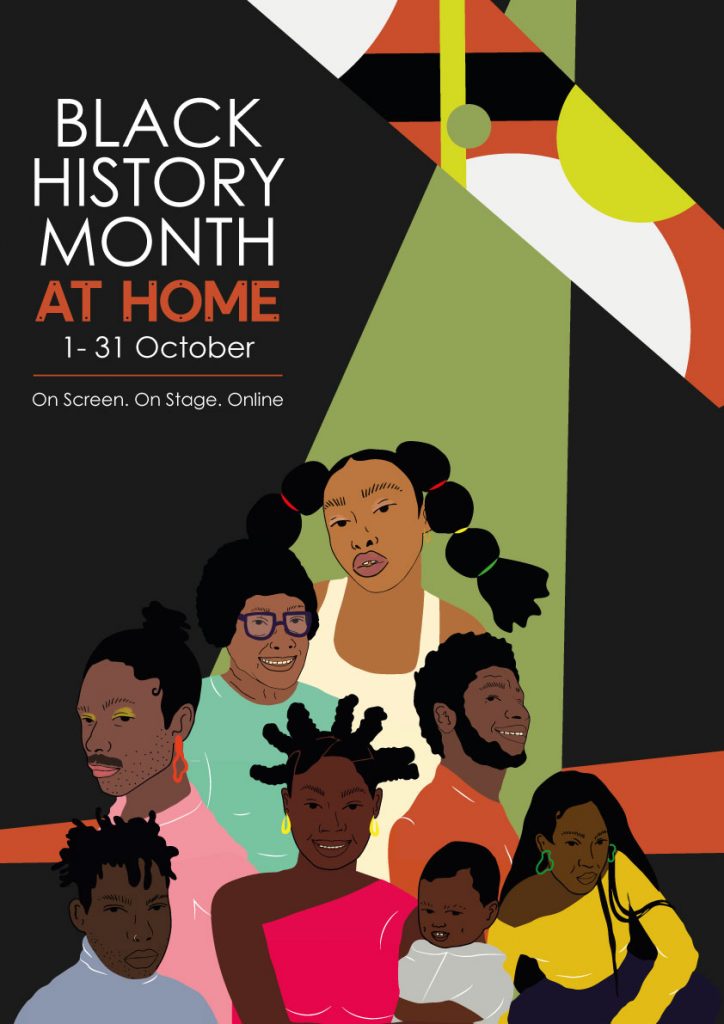 "My next exciting project is working with Royal Exchange Theatre creating a range of typography that will be used to showcase their upcoming theatre shows."
One of the companies that Summer works for is Black in Fashion, a Northern based platform that centres around guiding young Black creatives in building connections within the fashion industry.
"The great projects I have been trusted with have all sprouted from my work with Black in Fashion.
"This is an online platform that provides guidance, recognition and a safe place for Black people in the creative industry, who are primarily based in the North of England.
"I was given creative freedom, a chance to bond with gifted women and a place to make a difference.
"Joining this collective really changed a lot for me and gave me the confidence to create in the style I want to!
"We used the time in lockdown to create online events and meetups to keep people connected and motivated. "
Being a Creative after Lockdown
After doing freelance work and full time work in lockdown, Summer experienced how the design world had adapted to the new working environment.
"I think the design world has changed over the last year in the respect that people are looking for different types of work now.
"We're all looking towards the internet more than ever. Digital and web design demands are rocketing.
"I think it has made people re-assess the way they work."
"Lockdown has actually brought a lot of opportunities, for me personally anyway. It's been a really creative time for a lot of people, starting new companies and also people using this time to re-brand or re-evaluate."
Summer adapted to the changing environment and adopted skills that she believes will enhance her working life in the future.
"Coming out of lockdown, there are a few skills I have embraced that I will be continuing into "normal life".
"The main skill is learning that really you can work from anywhere as long as you can stay focused and motivated.
"Lockdown has given me a chance to sit down and practice skills that I never had the time to before!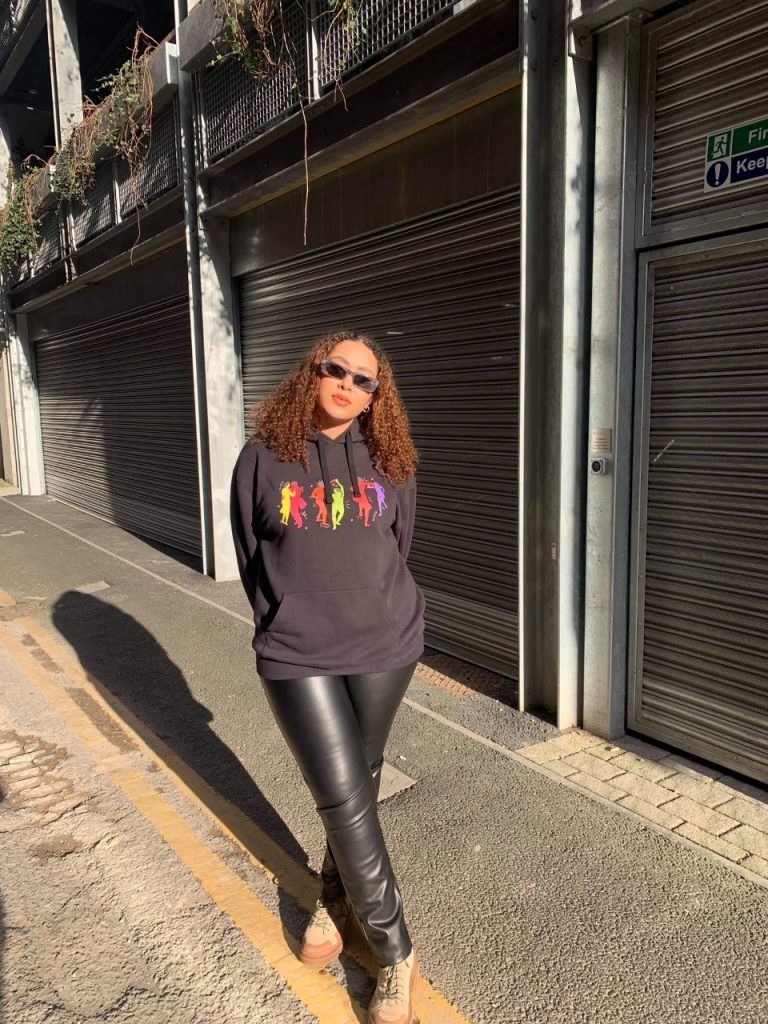 "I think the main thing we should all learn is that it is fine to slow down and take time for yourself."
You can find out more about Summer and her work here.
If you enjoyed this Graduate Voice blog check out some of our others here.