At Salford, we are passionate about providing the best opportunities for our student and graduate community.
Over the years, many University of Salford graduates, such as Ali Nowroozi and Steve Lowy, have benefitted from recruiting Salford talent. Now there is no easier way to do this than on our exclusive Salford alumni networking site FromSalford.com.
Our commitment to industry collaboration means our graduates not only have the formal training and drive to succeed, but also the crucial practical skills needed to hit the ground running.
You can utilise From Salford to select the best of the best to join your company and give an opportunity to a Salford graduate, at the same time.
Ali Nowroozi, the founder of Masumi Headwear and Salford Uni alumnus, has been recruiting students from the University of Salford since 2019.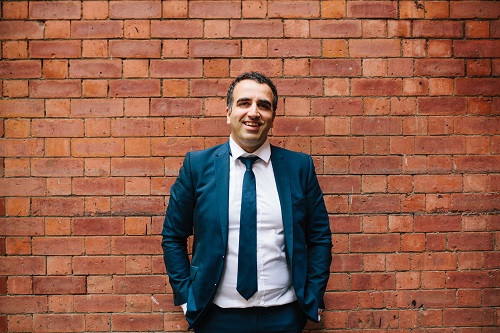 "In total we had 20 students/graduates working on different projects since January 2019.
"We had graduates working on designs, social media, marketing, sales, supply chain, accounting and finance, business gaining some valuable experience and we also learned from them.
"Some of the students also did their degree around Masumi Headwear and their final degree was done around Masumi Headwear with distinctions.
"Most of the students were paid and some still work with us after their graduation."
Alumni Achievement Award Winner Ali, believes that the students he recruits have a lot of raw talent.
"We love working with our students."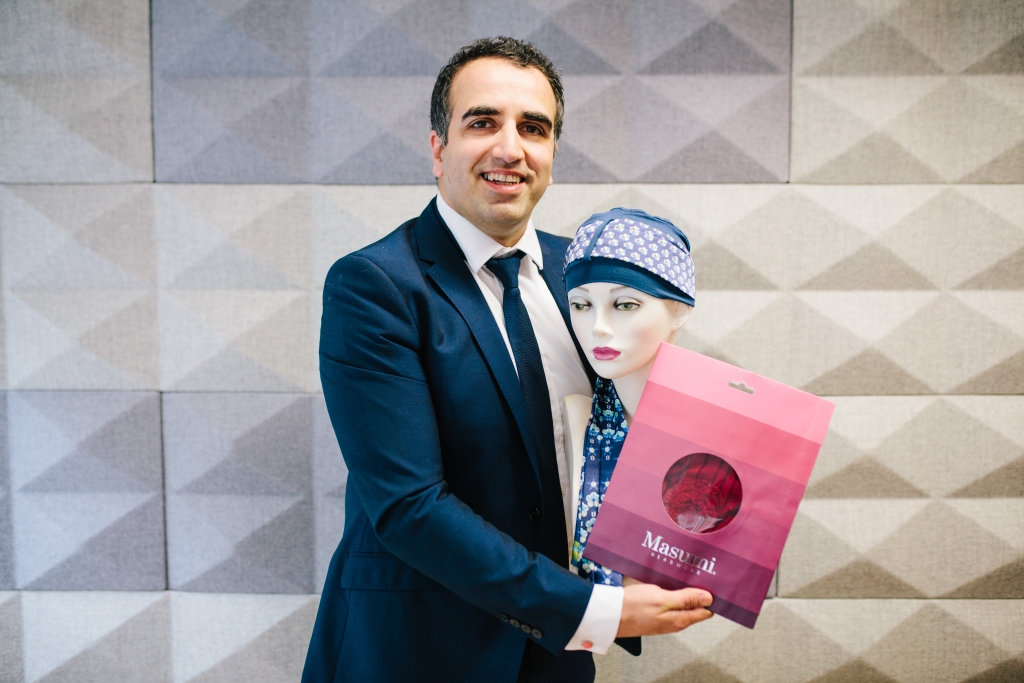 "We know the students have a lot of raw talent and wish to gain practical experience with us. We even used to send our students to travel the world to see our customers.
"They loved it. So, this is always a 'win win' situation for both the company and our students.
They are young, talented and hungry to learn and implement their theories into practice.
"We have managed to gain so much with each student and grow together. Some of my students have gone on to get great jobs with their degree and their work experience, which was great to see and this was the best result for them."
Ali chooses to recruit Salford graduates due to his link with the University as a member of the alumni community.
"I am a Salford graduate myself and my heart is with my university and I wish to give something back to our students. I will continue to support them every step of the way.
"I also did a lot of guest lecturing, sharing our story and inspiring others. I was part of LAUNCH at the University, helping new entrepreneurs as a mentor."
Alumnus and director and co-founder of Umi Digital, Steve Lowy also recruits Salford students and graduates.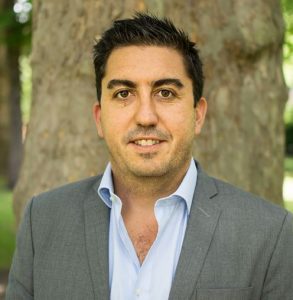 Steve, who is also an Alumni Achievement Award winner, has recruited from the University of Salford since around 2007, with students mainly going to work with Steve on paid internships in London.
"Attitude, personality and work ethic are often traits I have found in Salford students."
Steve recruits Salford graduates due to the vocational skills that they learnt from studying at the University of Salford.
"Depending on what role, I have found that the courses the students have studied have led them to have lots of vocational skills around the role, alongside core academic learnings required to fulfil those jobs.
"Whether it be digital marketing skills or hospitality, students were often more ready to hit the ground running."
Steve shared the success story of Salford student Yogesh Mistry in 2008.
"The biggest success story we have had would be Yogesh Mistry who joined me as an intern back in 2008 at Umi Hotels and since then has gone on to grow in roles through the group.
"He was from Bolton and took the plunge in coming down to London to intern in the summer of 2008. He is now the key client manager for our student accommodation business.
"Yogi has blossomed in his role with us and developed a lot of the core skills required for a variety of the roles he has done. From concierge services to managing the hotel, to now looking after over 500 students a semester and managing relationships with the US universities we work with.
"He is a real credit to Salford and shows what putting yourself outside your comfort zone, and giving it your all, can get you."

If you are interested in recruiting fellow Salford graduates to work with you in your organisation, there are thousands of talented graduates registered on From Salford.
You could give a Salford grad the opportunity of a lifetime and find the perfect talent to help move your business forward.