Castle Irwell Student Village is known to University of Salford graduates as an iconic landmark of their time at university.
University of Salford students called Castle Irwell home for almost 50 years before its closure in 2015.
A former horse racing track, Castle Irwell was sold to the University and Salford City Council in the 1960s. They transformed it into student and public playing fields.
In 1973, the University bought the remainder of the site and turned into the student village many of our alumni know and love.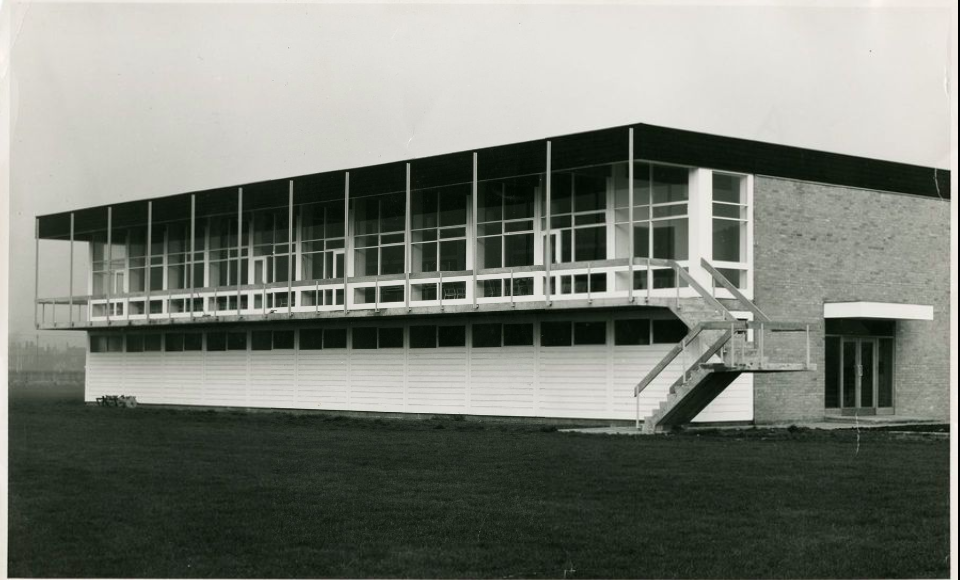 The Members Stand from the site's racecourse days was converted into the infamous 'Pavilion' (The Pav) student bar and nightclub, which was part of local history until its closure in 2009.
The Salford Students' Union ran and operated The Pav and it was a huge part of student life.
Castle Irwell was once home to an estimated 40,000 students.
The Castle Irwell site is now the location of new homes created by Salboy after being bought by the company in 2019.
We asked our alumni community to share some of their brilliant memories of the student village.
"I lived in Castle Irwell between 1977 and 1980 the old houses on the right if my memory doesn't fail me house 11. I graduated as a civil engineer in 1980, good old Salford University. I remember clearly leaving my room around 10 at night heading towards Pavilion for a couple of pints of light and bitter. The Pavilion being packed the juke box blasting smell of beer then playing " baby foot " wow those were my life's best years."

Nabil Kalisse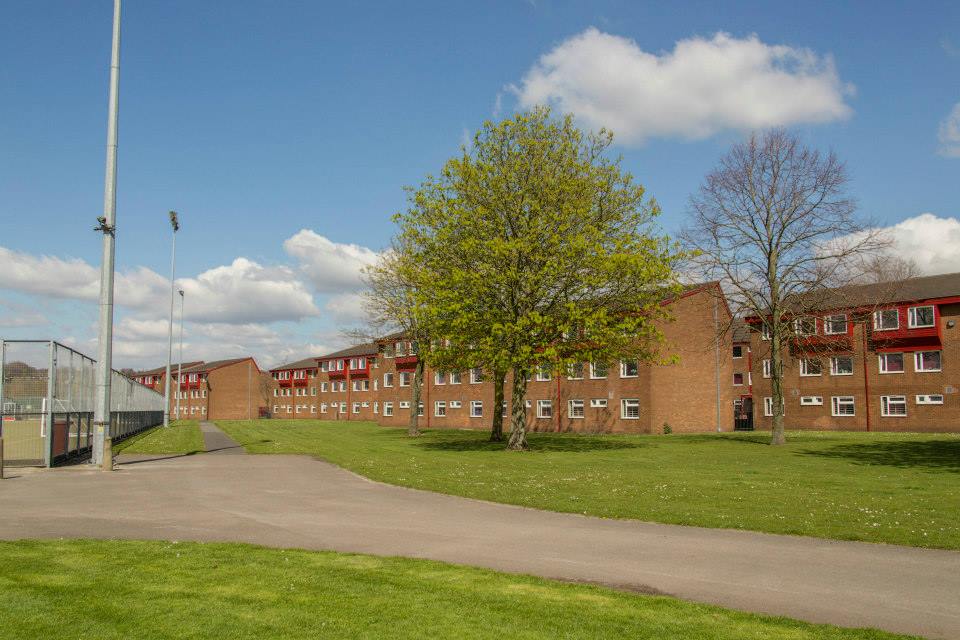 "I loved that you could go into the Pav and be guaranteed to see people you knew, then didn't need to pay for a taxi home. There was a true sense of community for me. I have very fond memories of the place and the people, even of the idiot block, when you had forgotten your key and were locked out & given the spare on a large block of wood."

Tara Russo
"Absolute time of my life! Castle Irwell was the centre of student life at Salford. Loved it"

Joanne Plummer
"I remember going out to the laundry on Cromwell Road and if you timed it right all the old local ladies would help you, just like being back at mum's. But best thing about Castle Irwell was the short stagger back to the flat when it was kicking out time at The Pav."

Stuart Robson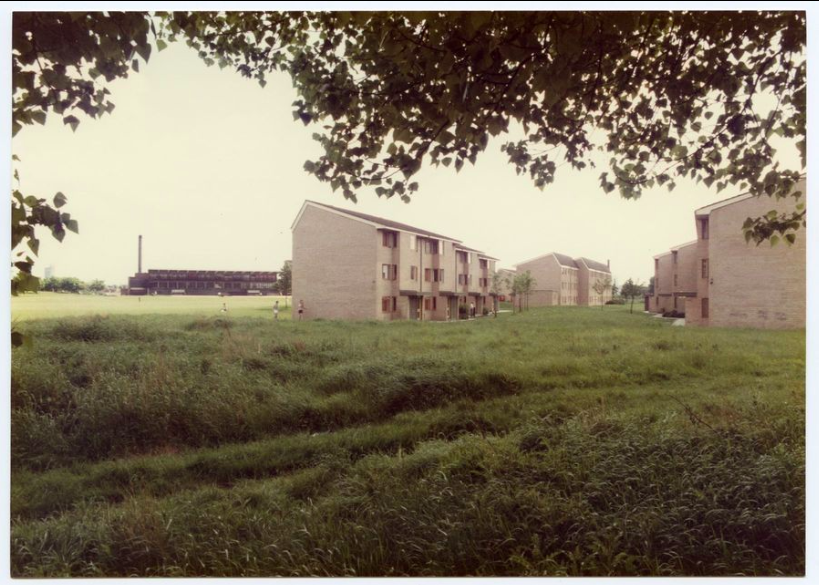 In the summer of 2015, we held a farewell event to say goodbye to the village.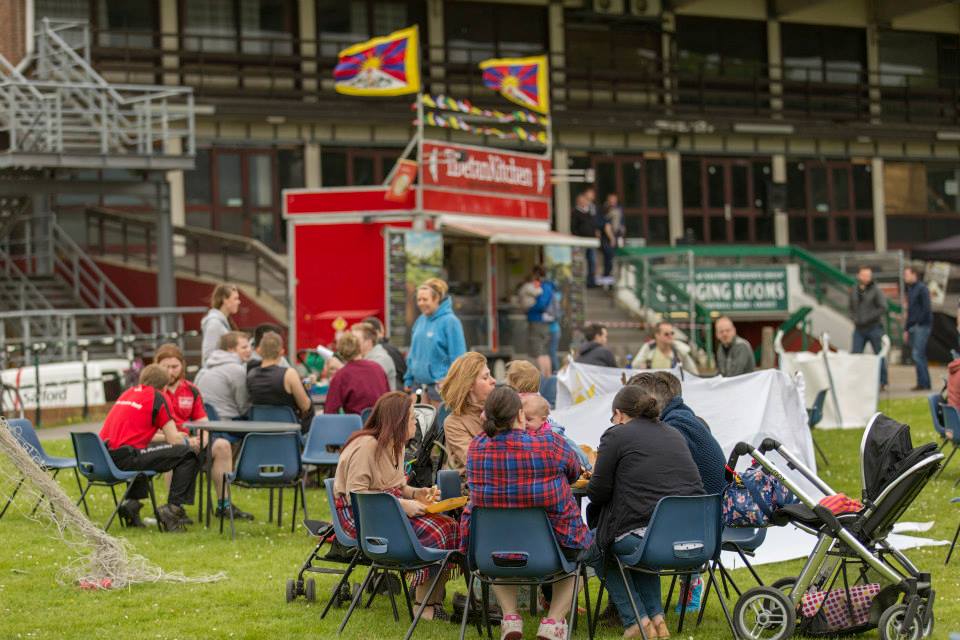 During this we asked graduates and students to leave the accommodation a farewell message.
Here are some of our favourites.
"House 57 – amazing year in 99! I'll never forget locking myself out and having to go down to security in just a shirt and undies in the pouring rain. Dan 😊"
"Last generation of 'irwellers'. This has been an amazing Erasmus year, here I've met a lot of great people, from all around the world. I'll never forget the house parties where you can find everyone together. The crucial part of an amazing and awesome experience!"
"Dear Castle Irwell, I have had some of the best years EVER in this place!! I will always remember you and the great times I've had here! Lots of love Abby Vickers 2020-2015"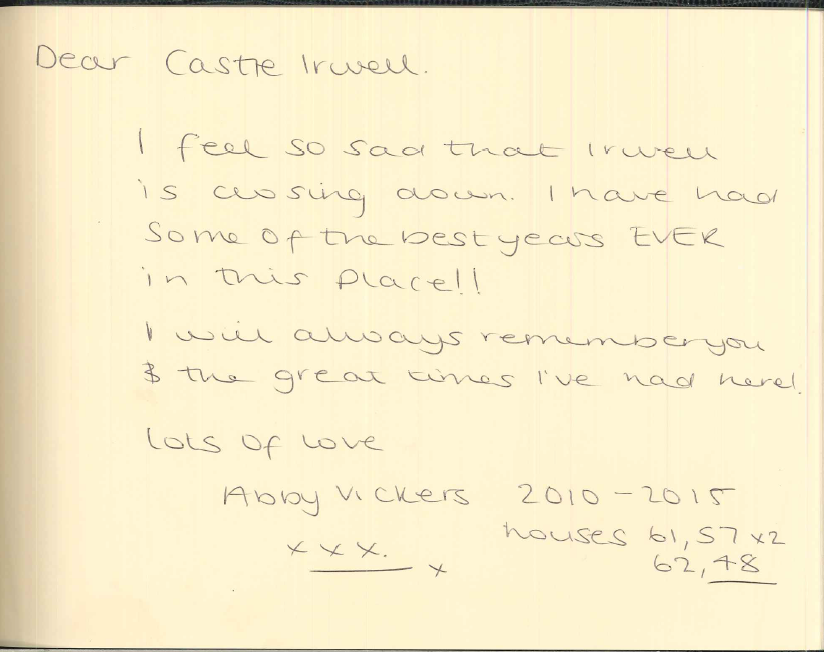 As well as making lifelong friends at Castle Irwell, many graduates also wrote about how they found love at the student village: 
"Katy and Chris Mann. 1998-2002 (House 44). Many happy memories of meeting in the pav and just celebrated our tenth wedding anniversary last week, loved Tommy Trox and his wheels of steel!!
"Graham and Leah Greane. Salford Uni 1998-2002. Met in the Pav Dec 1999 – still together and happily married with a little boy."
"So many memories! I met my husband here 11 years ago. We've returned today with our 6 week old baby boy to show him where mummy and daddy met! Bye bye Castle Irwell! Jacqui"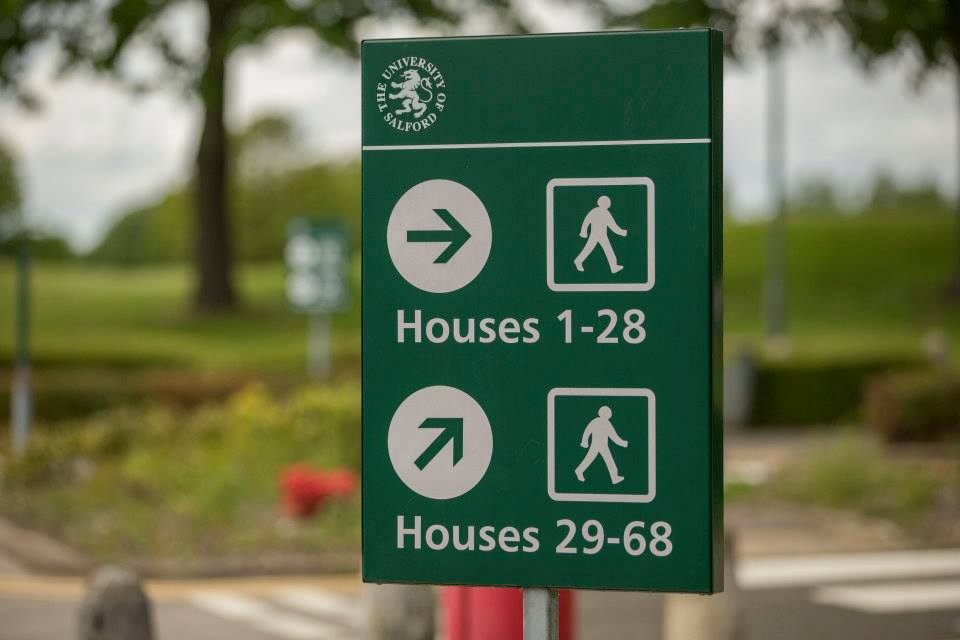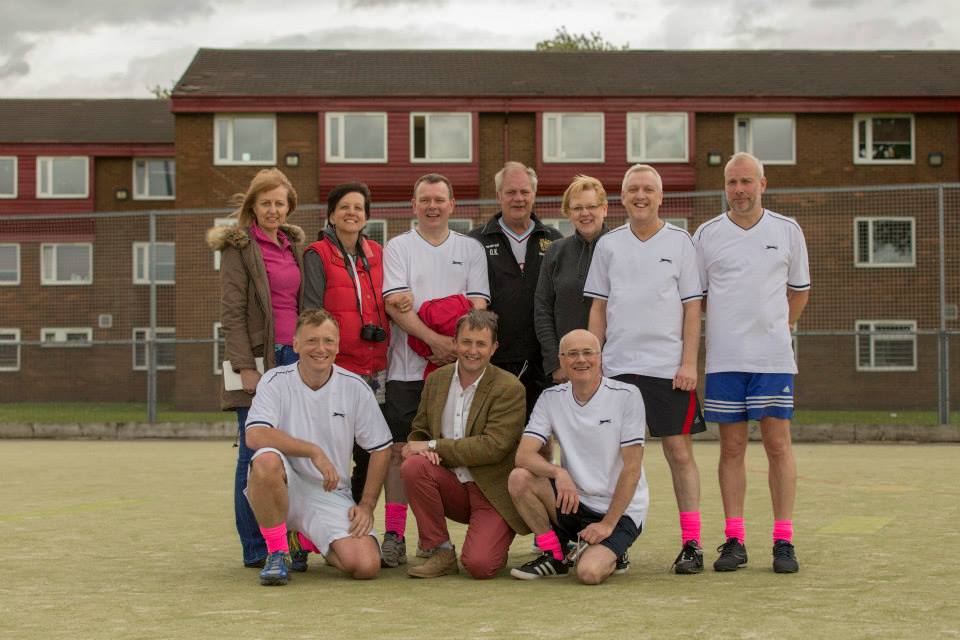 Memories like these are very important to us that's why we regularly post Fond Memory Friday posts to keep these cherished memories alive!
Get in touch with other people who stayed at Castle Irwell and who studied at the University of Salford by joining our exclusive networking site FromSalford.com.
If you have any memories of your time staying at Castle Irwell Student Village please let us know by contacting alumni@salford.ac.uk and we will add them to this post.