Are you interested in starting your own business but you don't know where to start?
We interviewed alumna, Alumni Achievement Award Winner and successful business owner Ria Meera Munshi to see what her top tips are.
Ria Meera Munshi is a multi-hyphenate Manchester based talent and she has successfully made her mark within the cultural industry after graduating with a BA in Performing Arts from the University of Salford in 2010.
Ria has obtained multiple awards with her work within the arts as well as a Bollywood Guinness World Record. Ria is also the artistic director of Ri Ri's Dance Academy and Manoranjan CIC.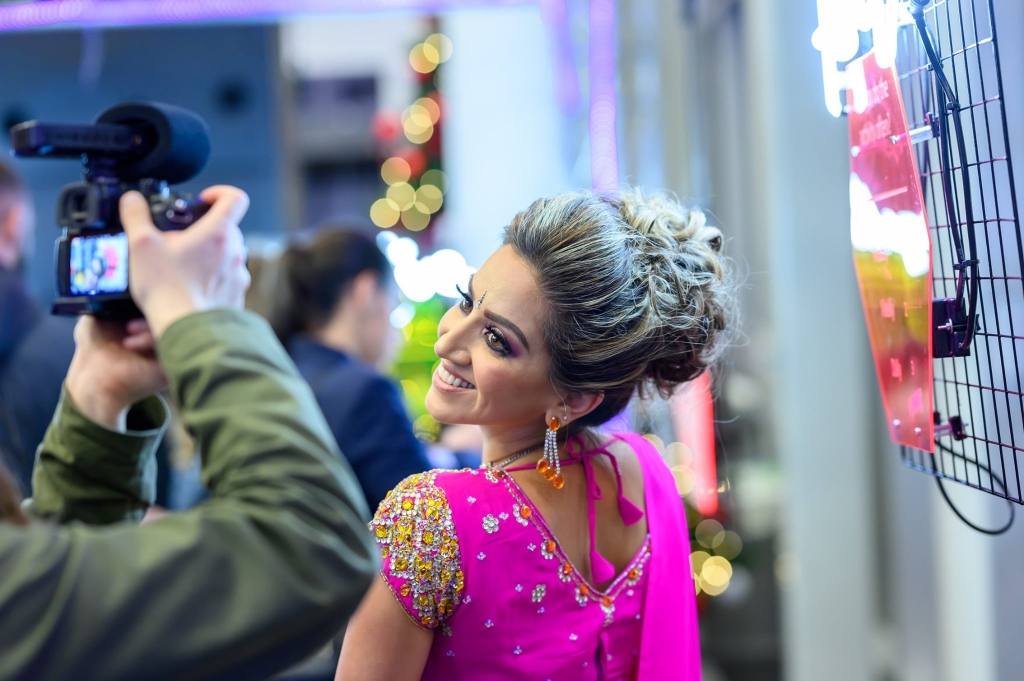 Ria said that studying at the University of Salford really helped with her career. She said: "Within my performing arts degree there were a number of different career strands that we explored for example radio presenting, tv, acting, movement. We did all sorts – it was a very varied course.
"This really allowed to me to take all those strands and utilise them within my career now."
"I have a portfolio career and I am now diversifying. I guess I already have diversified my career into playwriting and theatre writing following on from my debut children's theatre play called Sue and Sita which was co-written by myself and Louise Wallwein MBE.
"I never thought when I left university that all those years later, what eleven years later, I would begin writing theatre and begin directing for theatre."
"All those skills that I obtained many many years ago have come back into play now. It's really lovely – it's almost like a cycle.
"I think it's very safe to say that my time at Salford university influenced my career in a really positive and uplifting way. My time at the university still influences my career now to this day."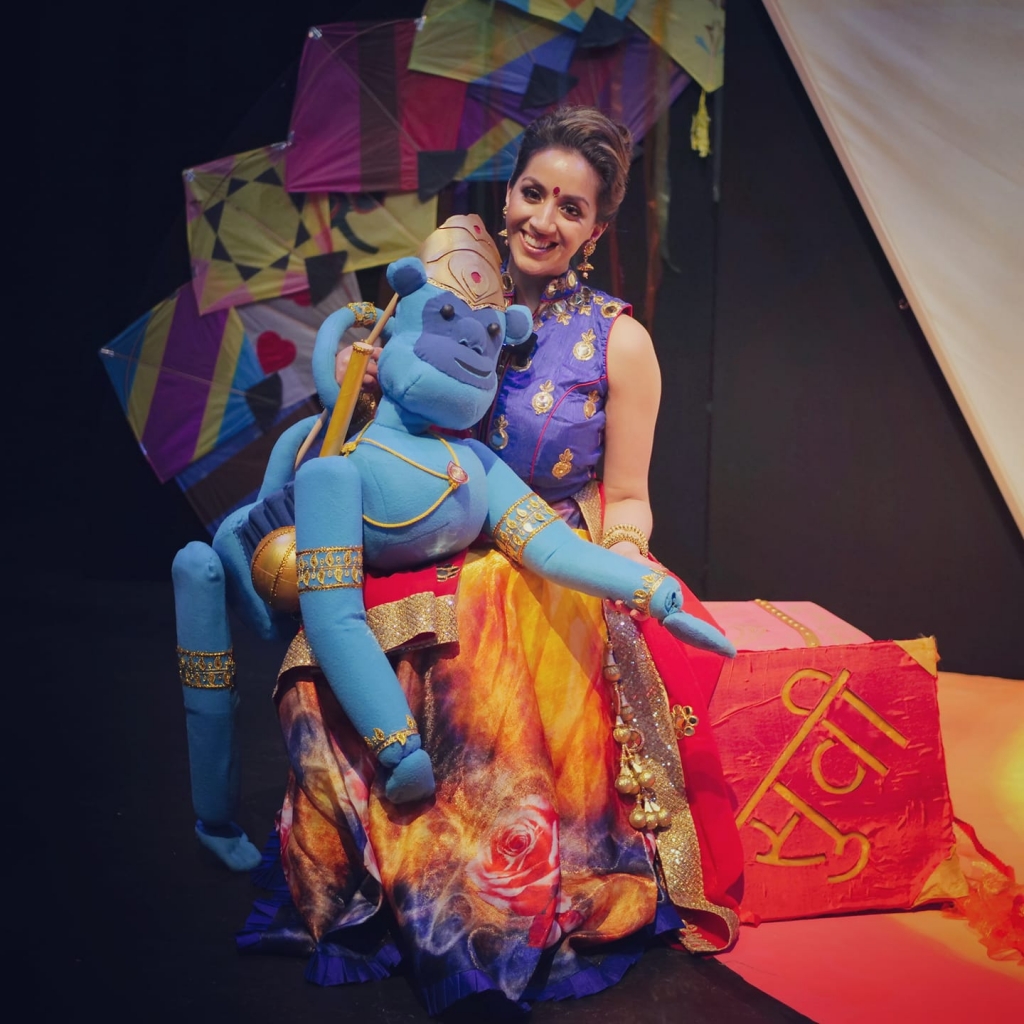 Ria shared what the first steps of starting Ri Ri's Dance Academy were with us, she said:
"When I established Ri Ri's Dance Academy eleven years ago I dived straight in to be honest. I learnt how to do everything myself, making my own website, editing music, editing videos, sending invoices, learning about social media and the new trends that were coming up."
"I started by running weekly classes in Zumba, which was the craze, then moving on to Bollywood classic.
"I actually broke the Bollywood Guinness world record a few months after the inception of Ri Ri's, so that really set me apart from everyone else in the UK because I held this niche and I still hold the niche for being the only Bollywood Guinness world record breaking company in the UK.
"Following on from that, it really opened up so many opportunities for me. We started doing a lot of work with the community, a lot of work for the private sector for the education sector, Bollywood hen parties, performances for massive award ceremonies working with organisations within the corporate sector, television work. I have choreographed for Hollyoaks and I made a guest appearance on the Real Housewives of Cheshire. I work with a lot of celebrities. We've done international work and we've done a huge amount of commissioned projects.
"And now, since 2018 we diversified into a theatre company too. We've done two touring theatre productions – one called Thunderstruck – and a children's theatre production of Sue and Sita. We have plans to do our next touring theatre production called Chitra and also another children's theatre touring production too.
"We now have Manoranjan CIC as an arm of Ri Ri's Dance Academy and that organisation focuses a lot on community work, performing arts work and theatre work."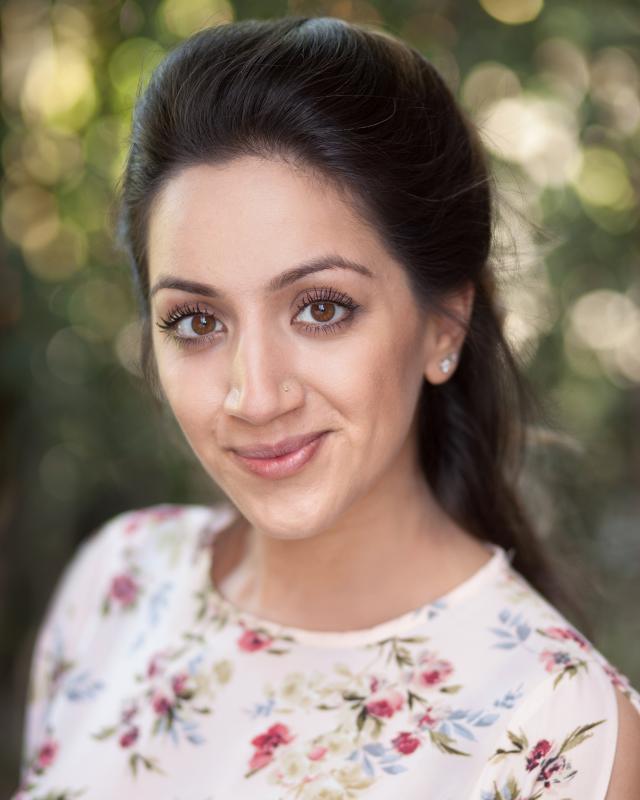 We asked Ria what her top tips for starting a business were, she said: Research your industry, find a niche and focus on innovation.
"A lot of people say to me 'oh you just dance around all day' and they don't really understand the ins and outs of a business in the cultural sector. They don't understand how an organisation like mine could work with Greater Manchester Waste Disposal Authority and produce a Bollywood pop music video to promote recycling. They don't really understand how an organisation like mine works with 3D video mapping projection technology which is then projected on to the building of Debenhams, mesmerising thousands of people in just one evening.
"I think that the only way to educate people on your brand or your business is to show them."
"For example, I showcase my work through performances, theatre, writing, modelling shoots and working with lots of different organisation. Above all, creating really mind-blowing innovative pieces of art which people will remember for years to come."
A key part of starting a business is networking. Ria is very active on her social media and is very effective at networking within her industry and beyond.
Ria shared her top tips for networking:
Work with a variety of different people: "I think it's really important to work with a variety of people to really understand who you want to work with again in the future because once you work with somebody its very clear who you would and wouldn't want to work with again."
Get out there: "In terms of networking there's nothing greater than getting yourself your work and your brand out there. Back in the day networking meant in person events obviously those events now transfer to online events, but they also translate to showcasing your work online."
Use your social media accounts: "Using advance technologies and the forms of social media to really platform your work. And not getting immersed into the likes and the comments and engagement but just having faith in your ideas because an important thing about online presence and social media is you never know who watching and looking so just continue posting and showcasing your beautiful work!"
You can find out more about Ria here. If you have a story to share with your alumni community, we would love to hear from you.
Contact us at alumni@salford.ac.uk to be featured on our blogs.
If you are interested in starting your own business you can contact Launch @ Salford. Launch provides the physical space for budding entrepreneurs to share ideas with like-minded people, organise meetings and seek crucial support from industry experts. Launch entrepreneurs get access to exclusive training from GC Business Growth Hub and support from Salford Business School academics and Industry Fellows.
Find out more about Launch @ Salford here.