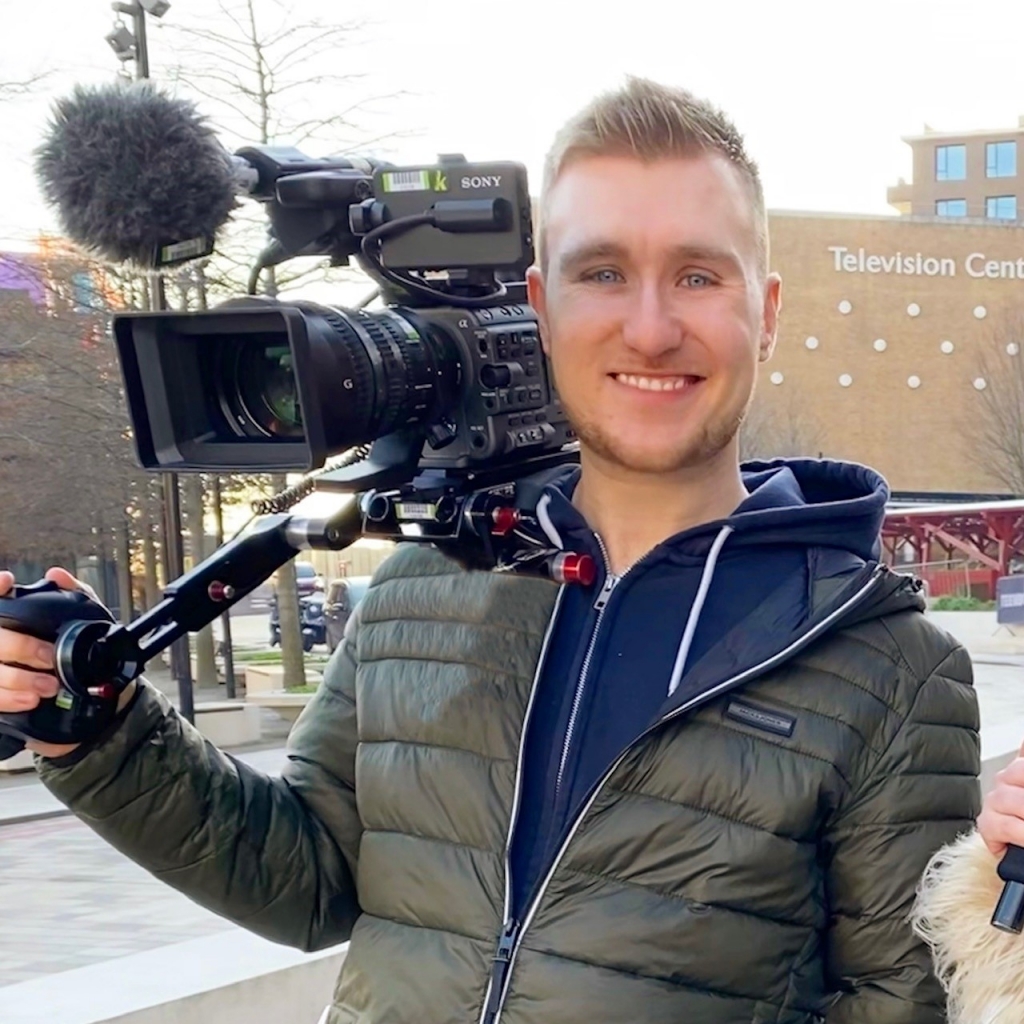 Nick was a TV & Radio student at The University of Salford and graduated in 2018 before moving to work in TV production at the BBC and Channel 4. We asked Nick, an Alumni Achievement Award winner, what he's getting up to since Salford.
Q: What was your favourite part of the university experience?
A: Probably my final project, which was a radio documentary about an autistic chef who ran a social supper group in Salford. It was a great story and here in the heart of Salford.
Q: Where did you go on to work after Salford?
A: A real range of things to be honest: Children in Need, BBC Radio Manchester, BBC Bitesize, Channel 4 documentaries and most recently working on a documentary with Chris Packham about autism, which being autistic myself is kind of my bag.
Q: How has your alumni achievement award helped you?
A: It was thanks to a nomination from The School of Arts and Media. I picked it up at The Create Student Awards earlier this year and used it to give a little speech about how important diversity is in our industry. I spoke to someone as we mingled after the awards who said: "you should really give reporting or presenting a go" and it was something I hadn't really considered since I was much younger. Already from the showreel, I put together, I've had 3 offers of on-camera reporting work.
Q: What is it like working in the media industry with neurodivergence and autism?
A: I feel like I'm slightly unique in the sense that because it is an obsession, or as we call it in the autistic world a special interest, my capacity to work is probably better than anyone else in terms of stamina, I mean. I worked an 18-hour day last year for a TV channel and I told them I didn't think it was right. As an industry, we should be striving to be better in terms of working hours.
Q: What is one thing you carry forward with you day to day from the university?
A: I was told to make a little contact book with when you last spoke to people and add their details into it. I've since outgrown this book and now have an enormous word document with all their contact details on. It's also helpful to maintain contacts too – I look back and see who I need to have a catchup with or meet for a coffee if I haven't spoken to them recently.
Q: What's next for you?
A: I'm pleased to say I'll be doing more on-screen work rather than behind the scenes. I'm going to be appearing on screen more over the coming weeks and months as I begin reporting on a range of matters. This has been something I've been working on for a while now.