The Big Pitch competition final took place at MediaCity on 10th May. A panel of University of Salford alumni judged the competition, which saw student entrepreneurs present their business plans in the hopes of winning a cash prize of up to £3,000.
With a total of £13,000 awarded on the day, the entrepreneurs presented a variety of quality business ideas to a panel of alumni, consisting of Keven Parker, Liam Bradford, Ria Meera Munshi and Elisabeta De Silva. Amongst the £3,000 prize winners was Custom Acoustics by Acoustics student Calum Sneaton, a business specialising in the production of bespoke acoustic treatments for modern music venues. Also, in receipt of the top prize was Aspire Podiatry, a sustainable foot practice by Podiatry graduate Suzanne Taylor.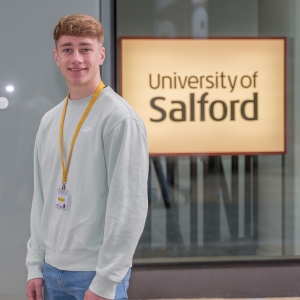 Andy Miah, Chair of Science Communication and Future Media, who hosted the event, said: "The Big Pitch is an incredible demonstration of the Salford spirit. Our graduates have dedicated their valuable time to support our amazing, talented students".
After the event, we caught up with our judging panel to hear their thoughts on volunteering and giving back to Salford:
What motivated you to volunteer for the University?
Ria Meera Munshi, Performing Arts Graduate and Artistic Director of Ri Ri's Dance Academy, Class of 2010: "I absolutely adore volunteering for the University of Salford. I'm privileged to attend and experience a vast amount of their events where I meet an incredible amount of students and alumni who share their life stories and future dreams. In turn, this is extremely motivating for me and my multi-hyphenate career."
"Giving back to the world of education holds a lot of value for me and I sincerely enjoy all the volunteering, guest lecturing and mentoring that I do at the University of Salford. I honestly believe that volunteering works both ways and is inspirational and motivational for all involved. Also, the University of Salford have supported me so much since graduation in 2010, so it's always an honour to return the favour."
Keven Parker, Economics graduate and NorthEdge Capital LLP, Class of 1991: "Throughout my life and career, I have had brilliant mentors that have invested their personal time to help me succeed – this is my chance to repay part of that debt."
Liam Bradford, English Literature Graduate and Melting Productions Ltd. Owner, Class of 2009: "I had such a formative experience at the University, and I can help someone else enjoy their university experience or give them some help and advice for their future career that gives me a sense of fulfilment. I think education is only one part of going through further education and helping people realise their ambitions through a rounded University experience is satisfying!"
Elisabete De Silva, Project Management graduate and Freelance Interior Designer, Class of 2022: "My passion for entrepreneurship and the will to persuade students to follow the same path. Also, by volunteering I wanted to give back to the University and speak about how studying in Salford has had a huge impact in my life."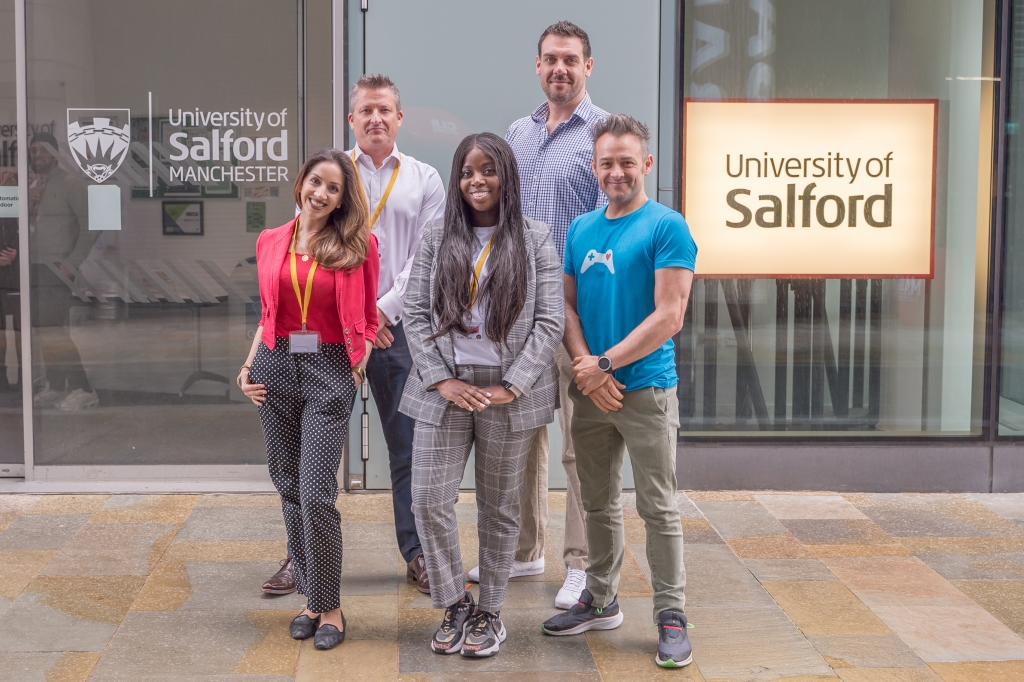 How do you believe our students benefit from having an opportunity to engage with our alumni community?
Ria: "Engaging with the alumni community allows students to have a personal one-to-one connection with real people who went to the University of Salford. Hopefully, it underlines to the students that they can achieve anything that they want to – if hard work, dedication and innovation is present then anything is possible."
Keven: "Hopefully sharing our experience, advice and "war stories" will help our students to find the best path towards their own personal goals and avoid the mistakes we inevitably made along the way when we started our careers."
Liam: "Having alumni that are part of a student's journey at Salford gives them access to post-education experience and maybe allows them to see career pathways that aren't immediately obvious. Showing that a qualification from the university is a key to unlocking multiple doors is a major positive for current students."
Elisabete: "By engaging with the alumni community, they can make professional connections and absorb some of their knowledge and experience and learn from their stories."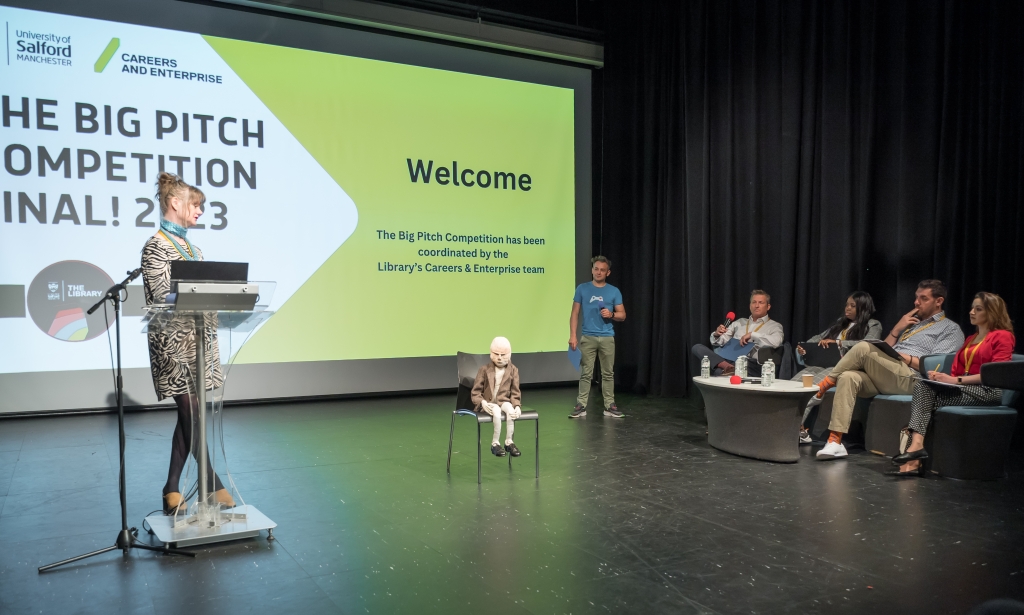 What do you most enjoy about volunteering?
Ria: "Volunteering is, I believe, motivational and inspirational for all and that is what I enjoy the most about volunteering for the University of Salford. I love volunteering, mentoring, guest lecturing, presenting awards, sitting on the panel as a judge or part of an awards selection panel because it truly uplifts me to see so many wonderful people doing well within their chosen career paths."
Keven: "Meeting very talented and committed students – hopefully helping a little as they start their personal journeys."
Liam: "I enjoy sharing some real-world experience with students and helping them realise their ambitions going into their future careers."
Elisabete: "Being able to connect with the university community and make it a better place."
As demonstrated by our judges, the impact of alumni volunteering is significant not only on the student experience but also for our graduates. If you would like to volunteer, be it through an event, mentoring, or sharing your experience in a blog, please do not hesitate to contact myself or the alumni team to find out how to get involved.
You can contact us here:
Amos Brooks – Alumni Engagement and Communications:
Alumni Team:
E: alumni@salford.ac.uk