Laura Praill studied BSc Wildlife Conservation and Zoo Biology Salford and has gone on to travel the globe in pursuit of her passion for animal welfare. This year we are delighted to award Laura with an Alumni Rising Star Award for her service to animal activism and for setting up the Global Primate Roadkill Database, the world's largest database tracking the impact of roads and human infrastructure on wildlife. We caught up with Laura to find out more about her fascinating journey.
Why did you choose to study at the University of Salford?
I chose to study at the University of Salford after attending an open day. I had applied for a few universities that had conservation courses, but Salford's Wildlife Conservation and Zoo Biology BSc programme covered a wide variety of fascinating topics. I thought I would gain the most valuable skills from undertaking the course at Salford. When I visited the campus for the first time in 2015, I was also excited to see the development that was taking place at UoS, and I was able to benefit from the new facilities throughout my degree. I was especially interested in the primate conservation, conservation biology, science communication and zoonotic diseases modules. I was also interested in the opportunity to do a placement year to enhance my CV and gain new experiences.
Tell us about your journey from Salford student, to where you are now and the work you've done on primate conservation.
I was interested in conservation before attending university, however, I was unsure what sort of path I would take. I became increasingly interested in primate conservation thanks to the influences of Dr Sean O'Hara and Professor Jean Boubli, who encouraged me to join the Primate Society of Great Britain and attend their meetings. After taking a module in primate conservation in my second year, I spent an entire year on my industry placement working with primates in zoos, sanctuaries and for conservation NGOs.
I was confident that I was most interested in practical primate conservation, and this led me to apply for an MSc in Primate Conservation at Oxford Brookes University after I graduated from Salford. I completed my MSc and my dissertation during the pandemic, during which time I created the Global Primate Roadkill Database (GPRD). I was frustrated that I was unable to partake in any conservation (practical or not) due to lockdowns, so the GPRD has enabled me to continue making a contribution to primate conservation remotely. Due to my inability to work, I also started a small online business selling hand-painted plant pots and became very involved in social media and marketing. At this point, I put together everything I had learnt and enjoyed the most – primate conservation, animal care and management, science communication and marketing – and started to look for a role that would satisfy all my interests. Luckily, I came across the Fundraising and Communications Manager role at the Limbe Wildlife Centre. Living and working in Cameroon is extremely challenging, but it is fascinating and every single day is different.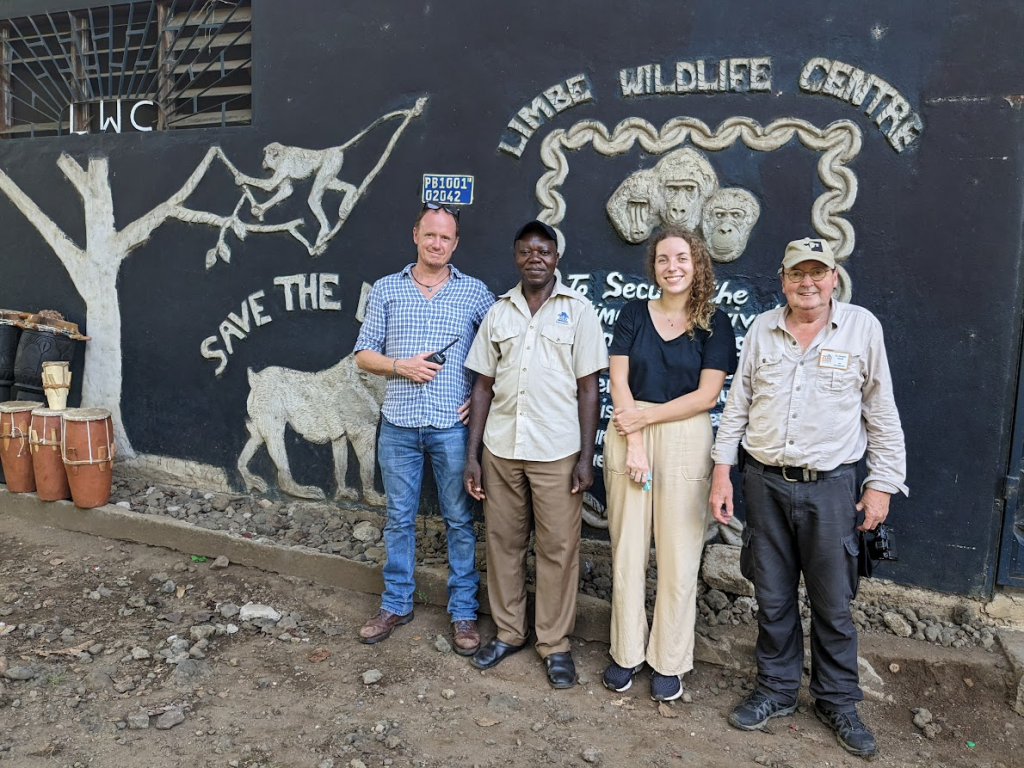 What are you most proud of?
I am most proud of myself for being persistent and patient. I would not be where I am today without taking every opportunity I could to go on internships, volunteer my time, take additional courses and classes and involve myself in extra-curricular activities. It is not easy to find work in conservation, but I am proud of where I am now, and I know that the extra opportunities presented to me by UoS helped me along the way.
What's your favourite thing about working in conservation.
My favourite thing about working in conservation is seeing conservation in action! As I work at a wildlife sanctuary, I am lucky enough to be involved with the rehabilitation of animals rescued from the illegal wildlife trade. It is incredibly satisfying to see the difference that a safe and secure setting can make to a young orphan chimpanzee or monkey. It is also an amazing experience to be able to release animals – such as small mammals and birds, back into the wild where they belong. For species such as the African grey parrot, we know that these animals are seed dispersers, so by releasing flocks that we have rehabilitated, we know that they will go on to regenerate degraded forests and protect biodiversity.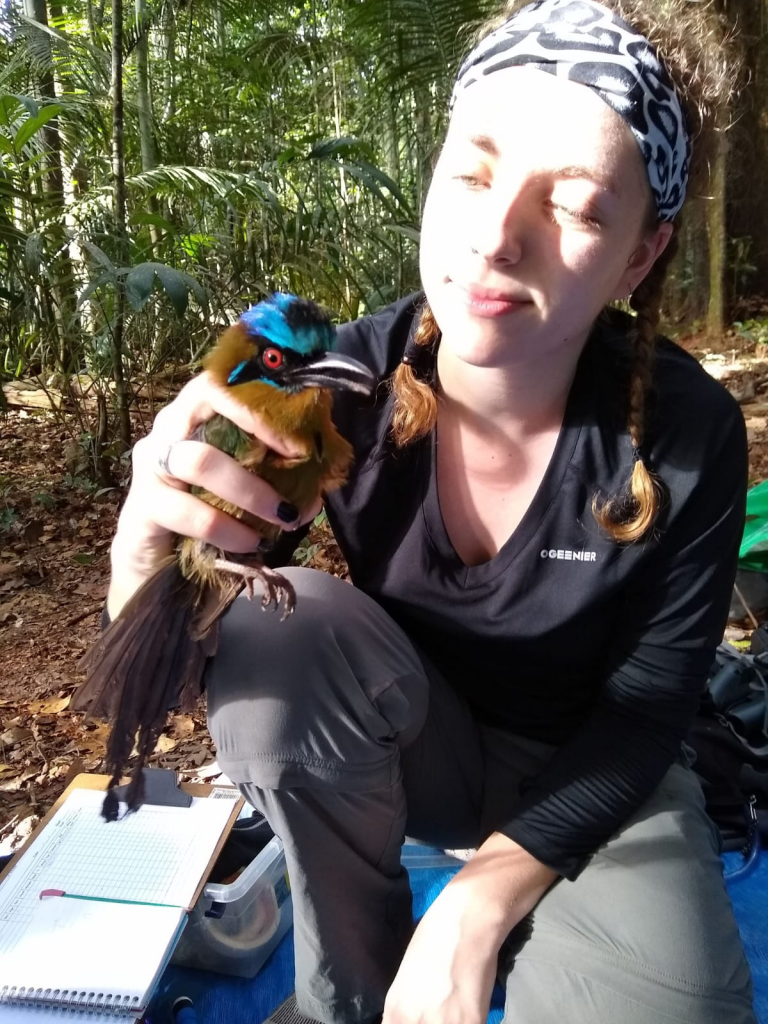 If you had one message to current students, what would it be?
If I had one message to current students, it would be to take every opportunity you can, and use every asset available to you – and UoS offers many! Alongside the Wildlife Conservation and Zoo Biology BSc being an amazing course, you can also get involved in some incredible societies, take advantage of industry connections, go on field trips, take part in on-campus activities etc. To advance your CV and skills you can take advantage of the UoS Wildlife Society, Friends of Peel Park and take advantage of student discounts for organisations such as the Primatological Society of Great Britain.
As the Founder of the UoS Pole Fitness Society I also strongly encourage anyone and everyone to join them!
What was your most memorable learning experience at the University of Salford?
My most memorable learning experience at the UoS was the many field trips, both in the UK and abroad. The field trips enabled me to apply the knowledge and skills that I had learnt in lectures and apply them in a real-world setting. The trips are also thoroughly enjoyable, and I have amazing memories that will last me a lifetime.
How did you feel when you found out you were one of the Rising Stars of 2023?
It was a pleasant surprise to be awarded a Rising Star Award from the UoS! Now living in Cameroon, I feel a long way from Salford, but getting this award 4 years after graduating has made me feel close to the the university again – and reminds me of all the amazing times and opportunities I had during my time studying there. Thank you University of Salford!
If you've got a story you'd like to share then email alumni@salford.ac.uk