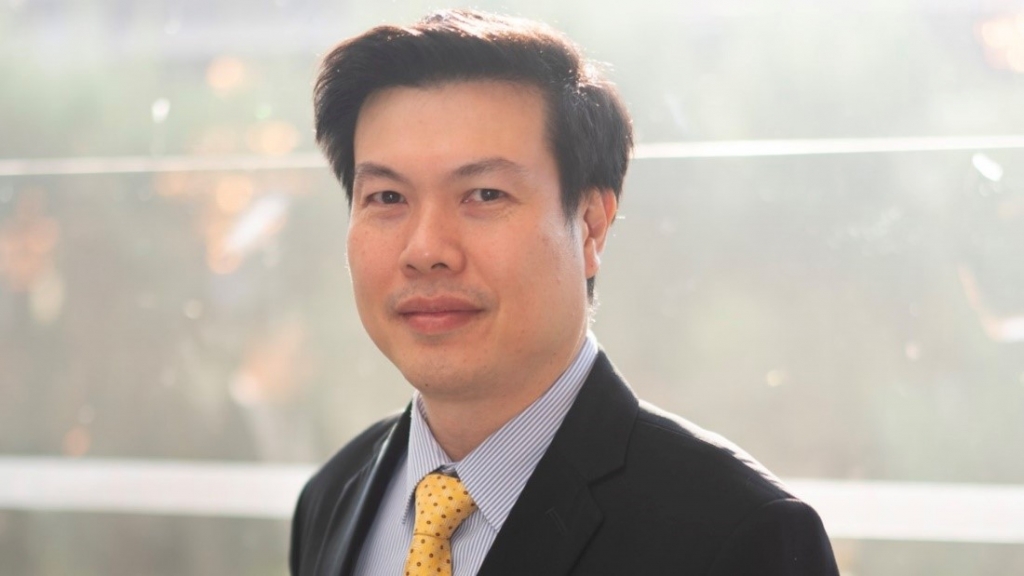 Chalee Vorakulpipat studied for a PhD in Information Systems as part of the University of Salford's class of 2009 and is now the Principal Researcher and Head of the Information Security Research Team at the National Electronics and Computer Technology Center (NECTEC) in Thailand. Chalee told us how his experience as a researcher in cybersecurity has led to be being at the forefront of many real-world solutions helping others around the world, including COVID certificates which allowed people to begin travelling again after the pandemic. 
What made you choose The University of Salford?
I was awarded the Royal Thai Government Scholarship to pursue my PhD in the UK. During my search for PhD courses, I discovered that doctoral research on knowledge management and information systems aligned well with my interests. The Research Institute (now known as Salford Business School) provided numerous opportunities for doctoral students, including doctoral forums, student office amenities, and a team of supportive staff members. Foremost among these, my initial interaction with my supervisor left a strong impression. Their unwavering support and invaluable guidance greatly aided our discussions concerning the research topic prior to my application. Regarding the location, it is splendid; a brief stroll to the city centre and perfectly suited to my lifestyle.
Tell us about your journey from Salford student, to where you are now
My journey through my PhD studies has been incredibly enlightening. I have not only acquired a wealth of knowledge from my research but also honed essential skills for navigating the world of academia. This includes cultivating the right mindset, fostering a positive attitude, and refining my overall approach.
In my current role at the National Electronics and Computer Technology Center (NECTEC), the insights gained during my PhD have proven invaluable. They have greatly informed my research work and even played a pivotal role in establishing a cybersecurity Lab at NECTEC. Engaging in various research projects, I've been able to generate outcomes that cater to both academic and industry demands.
The fruits of these efforts have been quite remarkable, garnering recognition on both the national and international stages through various prestigious awards. I hold immense gratitude towards the university and, notably, my supervisor, for their instrumental roles in steering me towards these achievements.
What does a typical day look like for you?
In my current roles as both a researcher and a research manager, my daily routine bears similarities to my days as a PhD student, yet it presents heightened challenges. The transition to a more senior position has elevated expectations – I am no longer solely a student, and there is an increased demand for substantial outcomes from both myself and my research lab.
Unlike my focus on academia during my PhD, my responsibilities now extend beyond theoretical exploration. I must consider practical applications in industries and real-world contexts. My focus has evolved from personal growth to contributing to the advancement of my nation through impactful research.
Beyond the professional realm, I am fortunate to have a supportive family, integral to my life. Their support helps me find the balance required to handle the demands of my professional responsibilities.
What's your favourite thing about your current job?
Once more, I am actively engaged in the role of a researcher, which resonates strongly with my professional identity. My research primarily revolves around the realm of cybersecurity, encompassing not only technological facets but also intricate human and organisational dimensions. I hold a preference for collaborative work, finding value in the subjective discussions that lack singular definitive answers. This approach extends to my cybersecurity work, which is closely tied to risk assessment, requiring nuanced human considerations that closely parallel the themes explored during my PhD research.
Within my current research institute, I am privileged to experience an environment that encourages intellectual freedom and autonomy in both thought and action. This closely mirrors the dynamic I shared with my PhD supervisor during my academic journey.
If you had one message to current students, what would it be?
If you're a research student, remember to put effort into both working hard and working smart. Make sure to find a balance between your studies and family time. And most importantly, enjoy your life along the way.
What was your most memorable learning experience at the University of Salford?
I hold deep appreciation for my supervisor. He embodies more than a professor; he assumes roles as my mentor and advisor. Our interactions during our meetings consistently encompassed not only academic matters but also discussions about family and personal activities. This aspect of our relationship is something that I will always treasure.
Thanks, Chalee for sharing such an impressive and inspiring story with us! We'd love to hear your story too! Email alumni@salford.ac.uk