We recently had the pleasure of speaking with Ross Powlesland, Advanced Systems MSc class of 2008. Chief Operating Officer at AWE, a large defence company in Berkshire. Ross's career journey is fascinating and varied. Ross shared how his time at Salford prepared him for a career in defence. 
What made you choose the University of Salford?
I was selected by British Aerospace to study a master's in advanced systems engineering degree at the University of Salford. As well as British Aerospace, other major defence companies including QinetiQ and MBDA also made recommendations for those who should pursue the degree that I did. So, I personally didn't choose Salford, the opportunity was presented to me!
Tell us about your journey from being a Salford student, to where you are now.
I have remained in the defence sector from my time at Salford to the present day. I've had the privilege of working for many major defence companies across multiple sectors, chiefly in support of the UK Ministry of Defence.
After leaving Salford and BAE Systems in 2008, I took a role within QinetiQ at Boscombe Down, leading a team conducting independent tests and evaluation for the MOD's Air sector. After my time at QinetiQ, I joined Airbus Helicopters where I delivered maintenance, repair and upgrades for the MOD's Chinook, Lynx and Sea King fleets – as well as diversifying into the oil and gas helicopter market.
My next role was with Lockheed Martin where I served as Managing Director for their Military Solutions business – with the responsibility of delivering Merlin helicopter upgrade programmes and capability enhancements for fleets for the Royal Navy. Since 2020, I have been working at AWE as Chief Operating Officer, responsible for operational output and programme delivery, of the current and future nuclear deterrent.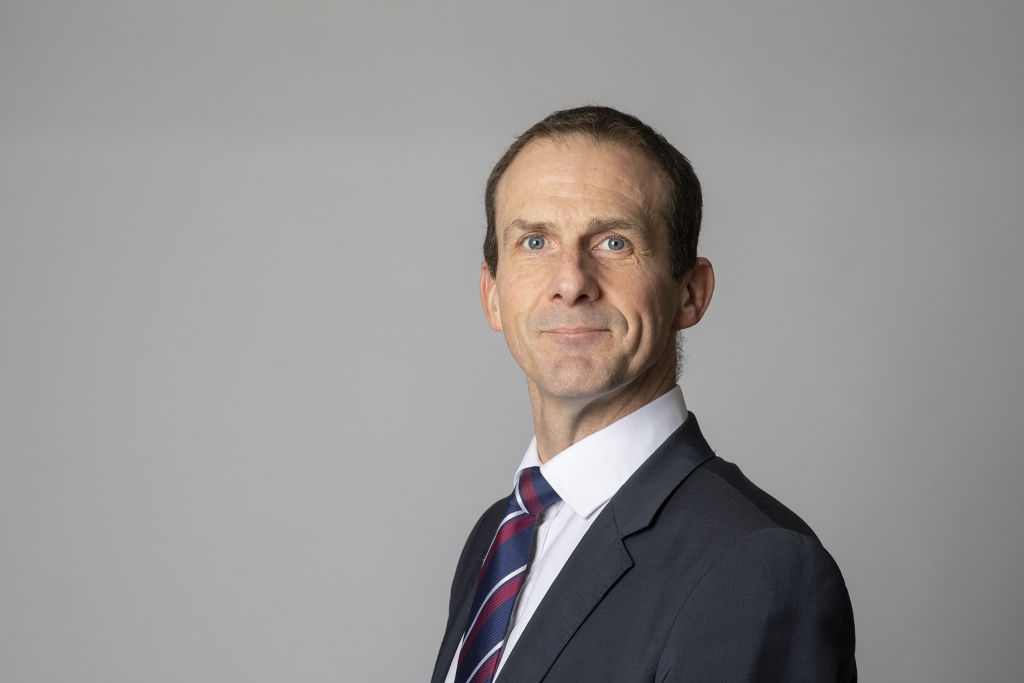 What does a typical day look like for you?
The uniqueness of AWE is something unlike anything else I have experienced during my career. I am exposed to a wide range of work that goes on in the company – delivered by experts with innovative and creative minds. My job involves enabling the people of AWE to deliver their best for the UK's national defence and security – in support of continuous at-sea deterrence.
What's your favourite thing about working in your current role?
The importance of AWE's mission is paramount. I have had the honour of working in the defence sector for a long time. And my current role at AWE is for me an utter privilege – it's important for me to ensure that the company continues to have a prosperous future.
If you had one message to current students, what would it be?
Regardless of what you do, make everyday count! That's what I tell my daughter.
What was your most memorable learning experience at the University of Salford?
The learning experience that I had at Salford was both insightful and amazing. I also have fond memories of Professor Mike Woodhead, who was a wonderful inspiration to me and many others. Mike is sadly no longer with us.
It was fantastic to hear about Ross's varied and intense career journey and to hear him speak so fondly of Professor Mike Woodhead.
If you have any professors from your studies at Salford who have had a profound impact on your life, please let a member of the alumni team know at alumni@salford.ac.uk or contact our Alumni Engagement Officer Amos Brooks at a.j.brooks2@salford.ac.uk.