Is Microsoft Office having a negative effect on your life? Does formatting your documents in Word give you a headache? Could your PowerPoint presentations look more professional? Perhaps you wonder if you're using Excel in the most effective way?
If you feel less than positive about your Microsoft Office skills, then visit our Microsoft Office courses web page. We have carefully selected some online training courses that will set you on the right track to academic success and workplace fulfilment!
Get going with our recommended Microsoft Office beginner courses

At first glance, the number of Microsoft Office applications may be overwhelming. So, focus on the tool that you need right now and develop a strong understanding of its features with our recommended beginner courses.
You'll enjoy a more interactive experience by downloading the course exercise files so that you can work alongside the instructor. You can also evidence your learning with a certification that comes with completing each course – great for adding to your CV and sharing on your social media platforms. For today's workplace it is essential to know how to use Microsoft Office on at least a basic level. So, don't put it off. Developing your MS Office skills can improve your academic performance and boost your employability skills too. It's a win-win situation!
Flexibility for how and when you learn
You can develop your new skills in short bursts if that suits you, as the courses are divided into short videos, or you can complete an entire course in one sitting if you prefer. Maybe there is a particular topic you need? You can use the contents list to jump straight to it.
Learn in your own time and at your own pace, but if you work better with a little encouragement then you can set yourself a weekly goal so that you get a timely reminder to continue with your learning.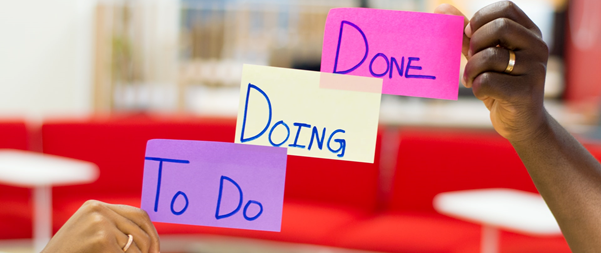 How to sign into LinkedIn Learning as a new user
If it's your first time for signing into LinkedIn Learning, then make sure you watch our video, How to access LinkedIn Learning at Salford University, to ensure your free access and to download its brilliant mobile app.
Want to challenge yourself more?
Stretch yourself further by exploring structured Learning Paths which range from beginner level to intermediate and even advanced level. Completing them demonstrates motivation and commitment, and they also offer completion certificates too.
If that is not enough… these MS Office courses are mapped to the exam objectives of the globally recognised Microsoft Office Specialist certification programme, so you really can take it to the ultimate level.
These training and certification programmes are completely free to current students and staff – so don't miss out on this terrific opportunity to develop your digital skills.