Test your Word, Excel or PowerPoint skills, by sitting a Microsoft Office Specialist (MOS) exam with The Library. You'll put yourself in with the chance to win $7,000 and the trip of a lifetime to the Microsoft Office World Championships* in California.
Gimme, Gimme, Gimme
Passing one of our free exams – which would cost you around £90 each in the commercial sector – will automatically enter you into the MOS UK & Ireland Championship Final 2022. From there, you could be one of 30 top finalists to win the Word, Excel or PowerPoint category to make it to California.
One of us
Congratulations to Adam Brennan, a first year BSc Accounting and Finance student, who has already claimed one of the top spots! Surprised, but delighted, he said:
"I'm really looking forward to competing in the final of the UK championships. I've really worked hard to advance my skills and become a specialist, which I hope to continue doing."
With over 30,000 student entrants passing MOS exams each year, this is an amazing achievement.
I have a dream
The final deadline is 27 May. You've still got time to take a MOS exam and go on to represent your country. If you think you can get the highest score with the quickest time, sign up for the MOS programme today and start getting exam-ready.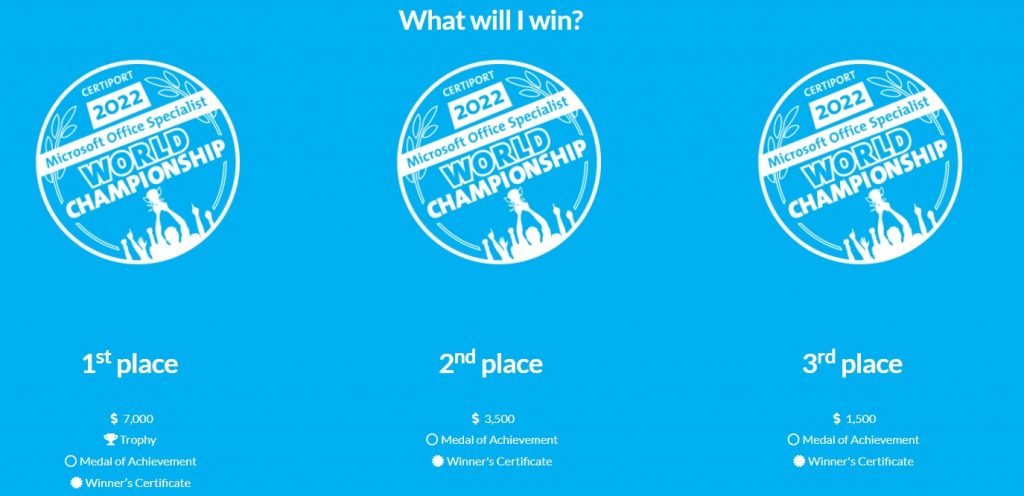 Take a chance on me
And remember, whether you make it to California or not, the exam is well worth taking. This globally recognised micro-credential proves to potential employers that you've got the key employability skills they're after.
Voulez-vous
Visit Microsoft Office Specialist Qualification to learn more about the MOS programme. You'll find out how to sign up to the free online training. You can also book a place on one of our Get IT qualifications with Microsoft Office Specialist (MOS) workshops.
Super Trouper
Best of luck to Adam and anyone sitting a MOS exam!
*Candidates for the MOS World Championships in California must be between the ages of 13 and 22, as of June 15, 2022.