Rachel Williams is a 3rd year BA Broadcast Journalism student and the Station Secretary at Shock Radio, the University of Salford's student radio station. She spoke to us about Shock, and explains how students can get involved. 
What is Shock Radio?
Shock Radio is a student society, we're part of the Students' Union. We represent them and we offer radio shows to lots of students. We've got a news team, a sports team and an interviews team all supported by a production team. Every show and every team is made up of Salford students.
What sort of facilities does Shock have?
We've got two new recording studios, one for our live shows and one for our prerecorded shows. Our desks and equipment are all new, and we've got amazing Myriad software for scheduling our shows. We had someone from Global Radio come in to look at our desks as they were interested in buying the same thing and they were very impressed with our set up. Obviously we've got kit for outside broadcasting too, little zoom microphones so a student can go out and do interviews.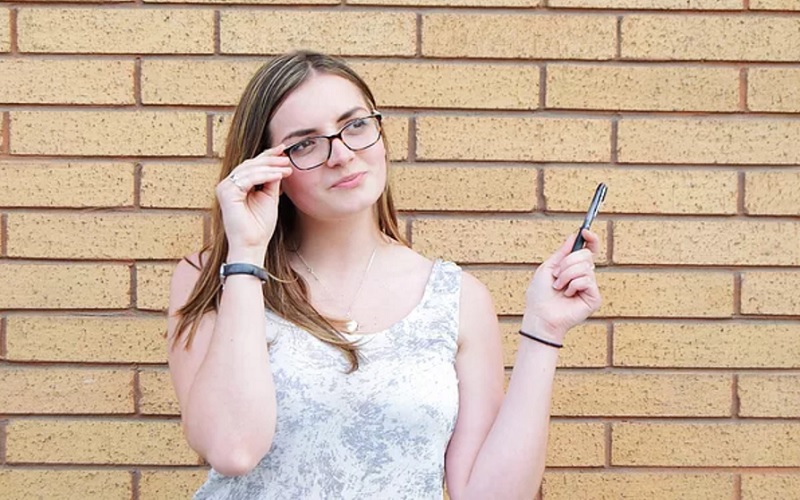 So how would a student join Shock Radio?
We have a massive presence at the Activities Fair during Welcome Week, it's not hard to spot us. Then there's an application process. Students send us an application for their show and myself, the Station Manager and our Head of broadcasting go through them. It's a very long process! If we think they're good enough we give them a show. You don't need experience to join us, it's the idea for the show that we're looking for. If you've got a unique show idea and a passion for radio then you're on. If you don't want to present a show you can join the sport, interviews and news teams.
Can a student not studying radio join Shock and get the training they need?
Yep, you don't have to be a broadcasting student or a radio student to get involved in Shock. We have a committee of 12 members who run the station and we've got technical support on offer at all times in case you need help. When I first saw the desk I was like, "Ooh what do I do?!" but it's all fine because someone more experienced is on hand.
We also offer support with shows, and we're part of the SRA (Student Radio Association) so we can go to events with them where we can talk to industry professionals. If you're doing a broadcasting course it can help to get this kind of experience.
What have Shock members gone on to do?
Our Shock alumni work all over. One of our alumni works for Gaydio as a producer, we've had people work at Radio 5 Live and Key103 and our Station Manager Sam works at Capital Radio. We're really proud of Louis Chadwick, he's a producer on The Hits.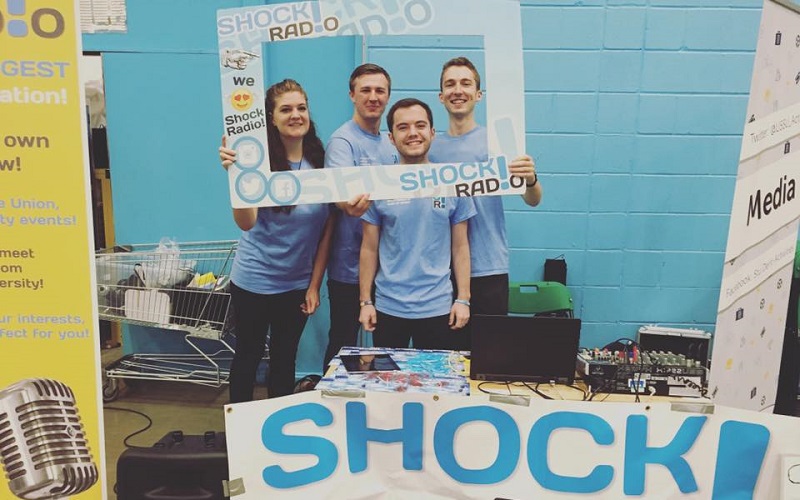 What else does Shock Radio do?
What we do every year is a big challenge, we've recorded from the Three Peaks in the past. We aim to do something like that every year. In 2014 we broke the Guinness World Record for the longest radio broadcast. Two of our presenters stayed on air for 85 hours and raised over £2,500 for the Christie Hospital.
Are there any regular shows on Shock?
We've changed the scheduling slightly this year. In the mornings we've got something called the Wake Up Call, that's our breakfast show and our most lively presenters do the breakfast show. We used to have one news show a week, but to encourage journalism students to join we have five news shows now. I present one on a Thursday. We also have playlist and specialist shows. Throughout the day the playlist shows tend to be playing songs from the top 40, and throughout the evening specialist shows have more of an indie type of music.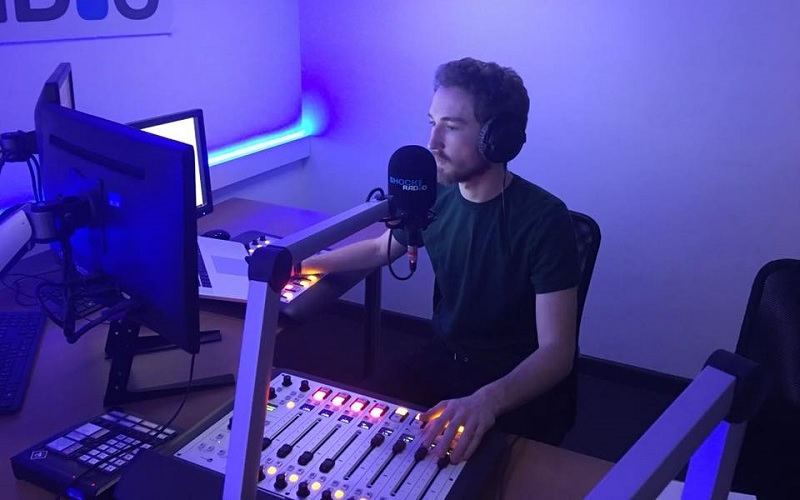 What's the future for Shock Radio?
Hopefully we'll just get bigger and better. We're in talks with the union to host some big events. We've already interviewed some great people such as Blossoms and Bloc Party so onwards and upwards with the interviewees. We also want to get more SRA awards!
Shock Radio hosts its own awards too, what are they like?
The awards are a lot of fun, we have it in a new venue every year. We all get dressed up for a glamorous night. We have 12 categories that are nominated by the Shock members, I won best female last year. It's a nice feeling to know that you're appreciated by your peers, and it gives you something to work towards.
What if you want to join Shock but can't come in every week?
This year we've introduced podcasting. If you're not interested in music shows you can do podcasting and record that whenever. We've also got pre-recs which go out at midnight. You will need to turn up once a week to record the pre-rec in the hours that suit you. If you don't have a regular time for a show than you can still join one of our teams.
You can keep up with Shock Radio on their Twitter, Facebook and Instagram profiles and check out their podcasts. Header image by Thomas Foster, follow him @tstarmedia or visit his site.