What's it like studying at university, and how is it different to school or college? We asked year 10 students who attended our Summer School this July to tell us what they learned…
Studying at university is completely different to studying at school or college. With more independence and more freedom, it's up to an individual as to how they work and study.
Within the following paragraphs, we will discuss what we have learnt from the Summer School regarding studying at university.
Teaching and Assessment
Hi, I'm Soph and I'm going to discuss the teaching and assessment methods used within university. Teaching at university is completely different to that at school or college.
Firstly, you are being treated as an adult so you call your lecturers by their first name. They also teach in many different ways. For example, English and Law courses would be taught in lectures rooms or classrooms, whereas more practical subjects, such as Science would usually be taught within labs.
As well as lectures and practical learning, there is also a lot of self study. Lecturers will set tasks such as essays, which are expected to be completed in your own time, accompanied by your own research. Therefore, the actual learning and teaching at university is a lot more independent and more flexible to you.
Assessments are often in the form of essays and exams for most written subjects. Similar to the teaching of practical subjects, these courses are usually assessed in practical ways. For example, Drama may be assessed with a performance piece alongside the written work. Other assessments may be collaborative, in the form of paired essays or group presentations. The type of assessments that you will be assigned throughout your university years is dependent on your subject choice.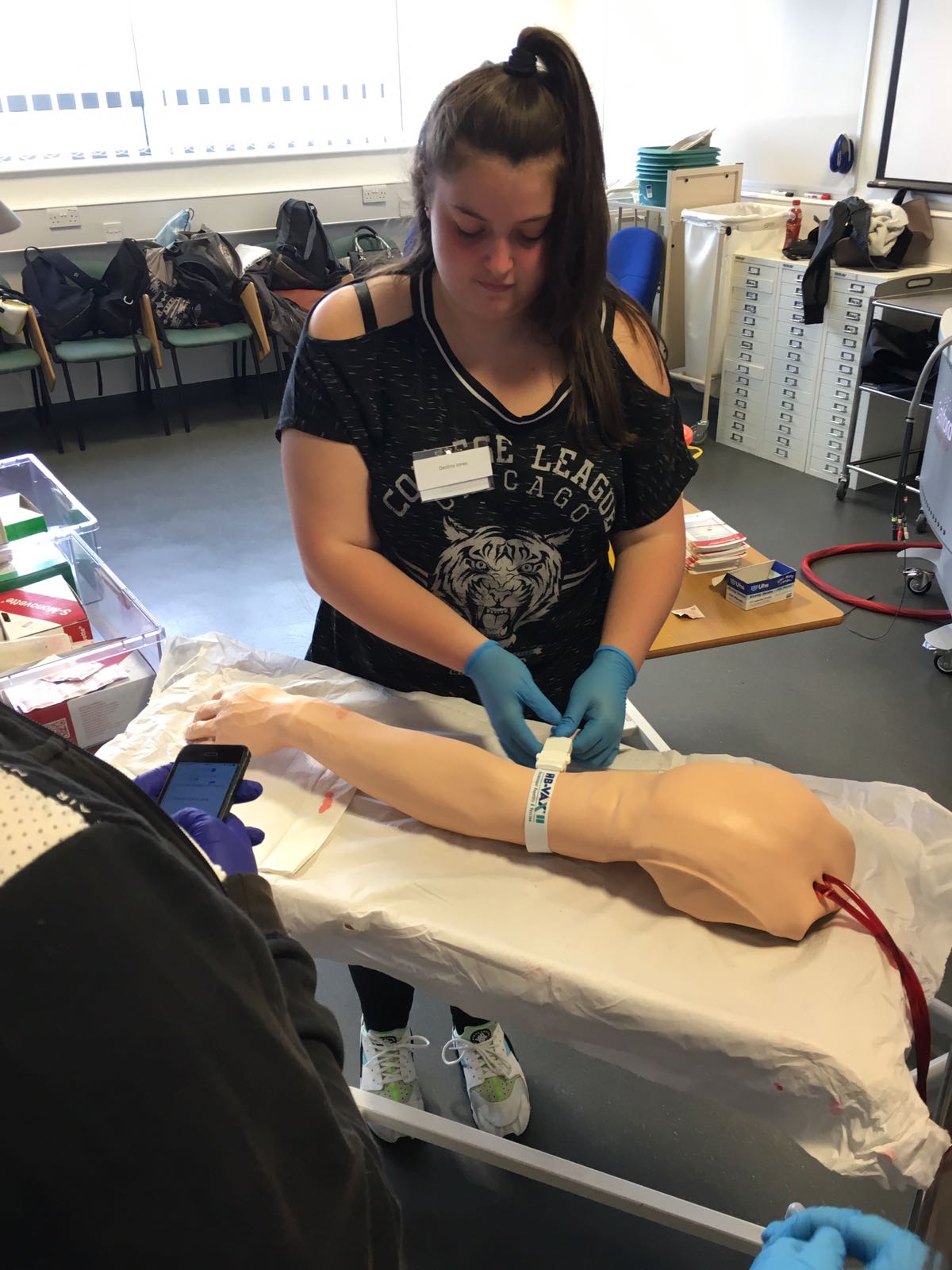 Subjects to study at university
Hi, I'm Destiny and I have been attending Salford Summer School in 2017. During this project, we have had a look at which subjects and qualifications you can choose to do.
The Humanities and Academic Arts: These students usually study quite academic subjects.
The Scientist: These students usually study Science and Maths.
The Artist: These students study quite creative subjects like Art, Music or Drama.
The Linguist: These students study quite linguistic and academic subjects.
The Technology Whizz: These students study quite technological courses and subjects involving media.
The All Rounder: These students are usually good at a variety of different subjects but aren't quite sure what they would like to study at university yet.
We also had a look at the major and minor courses available. This allows able students to study two courses at the same time, however they focus on one more than the other. The subject choices tend to link, for example a major in English and a minor in Drama.
Qualifications 
Hi, I'm Abbey and I'm going to talk about the different qualifications available at university, which applies to most subjects.
As you make your way through your university journey, you will reach different levels of qualifications along the way. These levels are usually from 4 through to 7.
As you start your university experience, the first course you would usually do is a bachelor's degree and this would start at a level 4. However, not everyone starts here. Some people may choose to do a foundation year (or year 0) to prepare them before they start their bachelor's. This would be between a level 3 and 4 qualification.
Each bachelor's degree lasts around 3 years – year 1 is a level 4, year 2 is a level 5 and year 3 is a level 6.
Sometimes a bachelor's degree can last for four years depending on the course, this fourth year is a level 7.
After a bachelor's degree, a student can then go on to do a master's degree and this is also a level 7.
After a master's degree, students can go on to do a PhD in a subject. This would mean that, after completing the course, they would be considered to be at the top of their particular field.
Facilities and campus 
My name is Caitlin and I am an attendee of the 2017 Summer School. One aspect we looked at is what it's like when studying at university.
A huge difference from school or college is the facilities provided on university campuses. For example, within the University of Salford, there are many facilities to meet all student requirements, which can be used for personal use or as part of studying.
These facilities include:
Swimming pool
Sports tracks and fields
Cinema
Games room
As well as this, the whole campus is very different to the normal school environment. There are 30 buildings in total within the university and this is across 3 different campuses – Frederick Road, Peel Park and MediaCityUK.
These buildings includes 4 student accommodations and 26 teaching buildings. Some of these are named after famous and iconic people – including Mary Seacole, Clifford Whitworth, Brian Blatchford and Humphrey Booth, along with many more.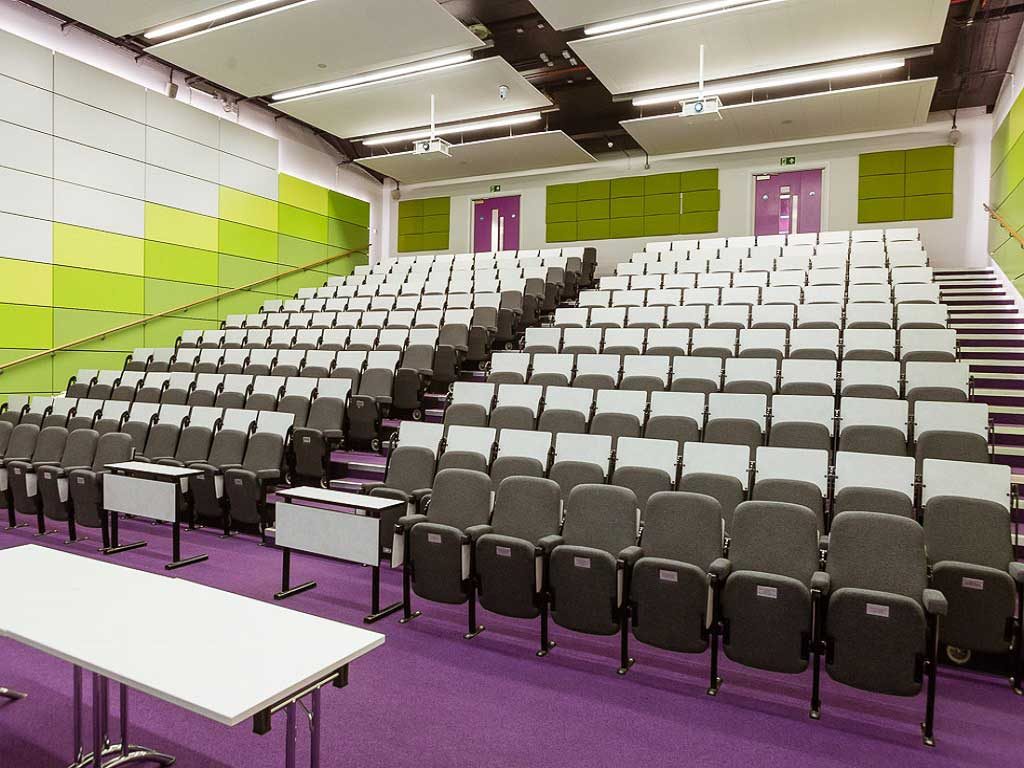 Conclusion
Overall, we have really enjoyed the Summer School 2017. We have enjoyed learning about studying and the facilities at university, which vary from school and college. We are all hoping to go to university in the future and the information given over the last three days has helped us make further decisions.