Natalie is in her first year of BSc Adult Nursing at our School of Health and Society. I was lucky enough to spend the afternoon with her, chatting about her experience on the course so far, and getting to know a bit about her life at Salford. I was fascinated to find that Nat had taken a career change from being a beauty counter manager, and decided to enrol herself onto a nursing degree, after feeling like her friendly, chatty personality could be used to care for people in need.

So Nat, what caught your eye about the University of Salford?
I love Manchester as a city anyway and as well as that, my younger brother also studies at Salford. Obviously I'd been to visit him in his halls at Peel Park, and I loved the feel of the place and the atmosphere.
What do you love about nursing?
I enjoy my placements because I'm much more of a practical person in the way I learn, I feel like for me it's a great opportunity to work within a team of professionals, while being guided by your mentor. I like the holistic approach it takes to care, and nursing in the fact that it's integrated care, so it's not just medical assistance. I also work collaboratively with my patients because they will have their own preferences.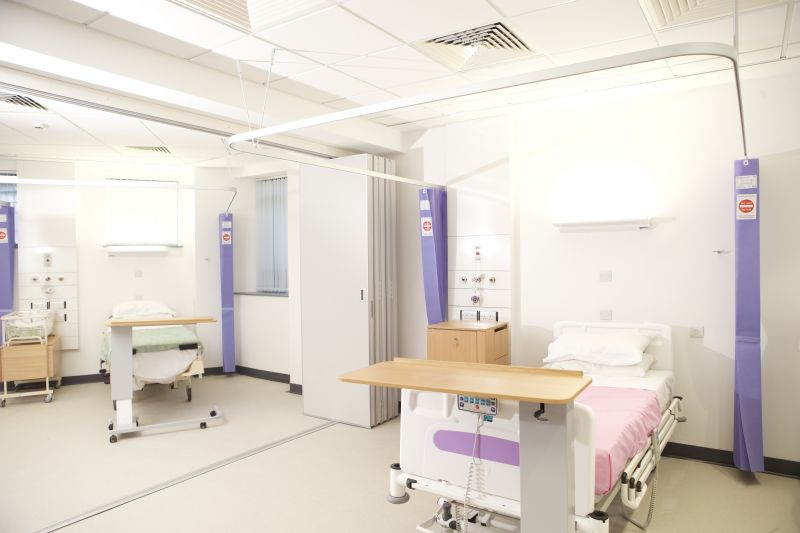 What does your typical University day look like?
If I'm in university, I would have lectures throughout the day if it was theoretical work. If I was in on a day when we do practical skill studies, I'd go to uni in my uniform, because it's hands on, so with that, I've already learned how to do injections, first aid, hand hygiene and all of the other precautions that you wouldn't necessarily think about as a patient.
What modules do you cover?
Obviously I'm only five months into my course, but already I've learned so much. At the moment, Nursing and Health is the focus, so looking at social models and how nurses impact the local area in and around Salford, as well as local health trends. But my personal favourite is the practical skills study, where we get to train in a realistic enviroment.
Do you get a chance to go on placement?
The way the course works, is that we're in uni for five weeks, and then on placement for five weeks. When you begin the course, you spend your first block getting to grips with the University, and then I was on placement for five weeks. Every student is assigned a trust, so for me I am under the "Salford Trust" and that is where all my placements will be, which is perfect for me, because I live on Peel Park, so it's just a 10 minute drive.
What has been your highlight so far?
My highlight has been experiencing how much patients' families value your help. Seeing how your care can spill over into their loved ones lives, it's unlike anything I've experienced. Obviously I can't go into too much detail, but there were a couple of families on my most recent placement, who I could tell were made-up with the help nurses offered them.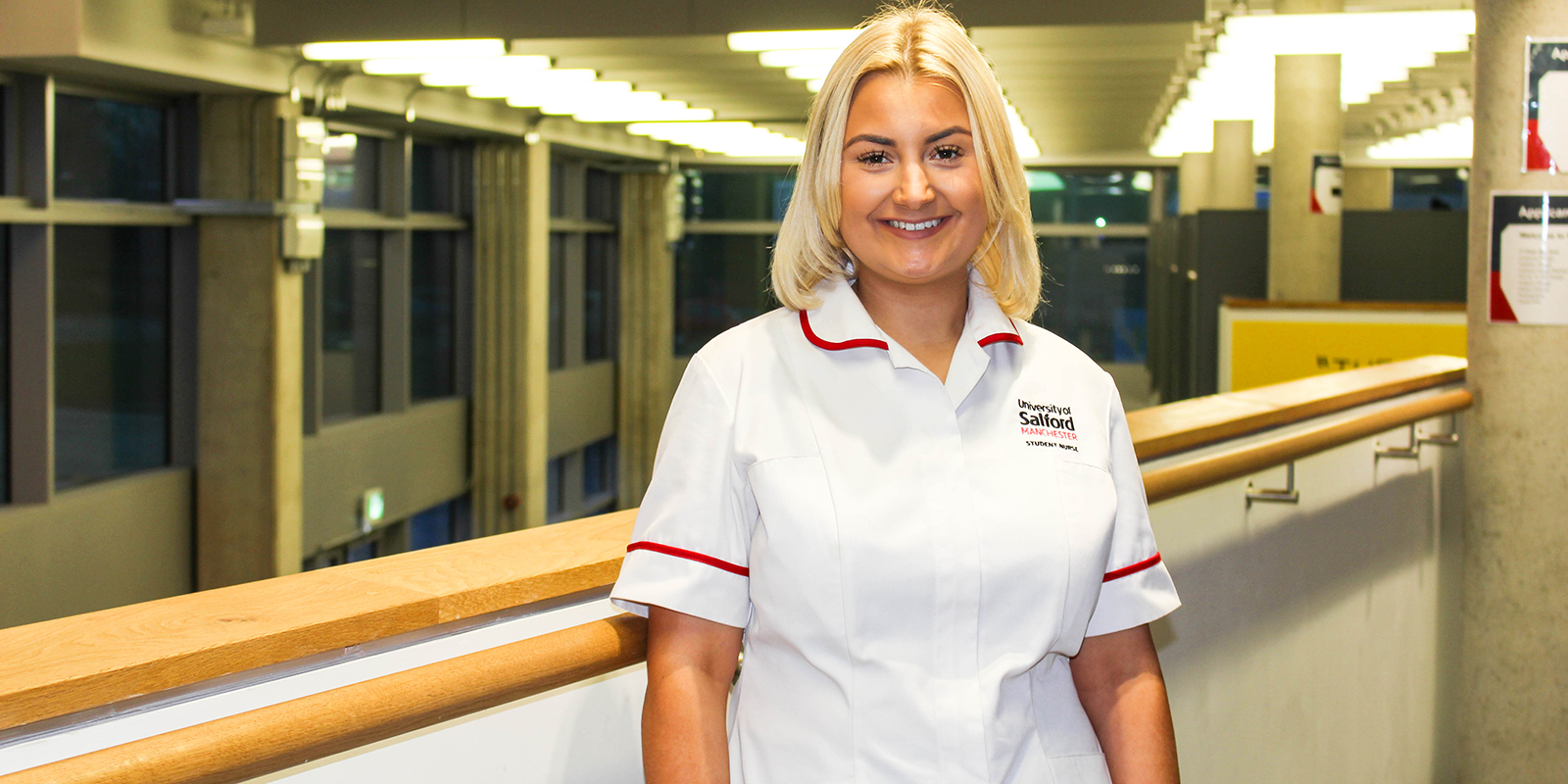 Is there anything that you've struggled with in the transition into university life?
I think personally I was panicking about my finances, because I did use to work full-time, so budgeting was difficult, but it's the same for pretty much everyone around you, and it's not like I've ever gone without.
Where do you see yourself in the future?
Nursing is something that could take me all over the world. While you're ultimately studying to go into a profession, the opportunities are much wider that you would think. It doesn't necessarily have to be nursing on a ward in a hospital, you could be a school nurse, specialise in mental health, or go into teaching nursing or counselling.
Natalie's Top Tip:
Be prepared to work hard, it is very rewarding, but is unlike anything else I've ever done. It's not just about the medical side, it's about future planning, which I find fascinating, so now more than ever the course is about illness prevention, and thinking about the influence a nurse has on a community directly and indirectly. Oh and of course have fun while you're doing it.