Sophie graduated from Salford's School of Health Sciences after receiving a first in BSc Physiotherapy. She instantly kick-started her career working for the NHS as a fully-qualified band 5 Rotational Physiotherapist. She feels she attained this role as a result of her experiences while travelling with money she was given from the Santander Travel Award.
I met with Sophie to talk about the amazing extra-curricular work she carried out, and how she feels it progressed her both personally and professionally.

Hi Sophie, tell us about your travels…
I travelled to Dar es Salaam in Tanzania, which is a big tourist hot spot, and also where the biggest hospital is, called Muhimbili. Nationally it's the most well-equipped hospital there is. I was there for six weeks, and the majority of my time was spent in the hospital itself, helping in the Orthopaedic Institute. After that I did do a little bit of travelling as well, as it was my birthday, so we went off on safari, to Kilimanjaro and lots of other cultural treasures.
Did the experience relate directly to the training you received on your degree?
Totally, it was everything I'd trained for, combined with an environment that tested me to the max. I went with a company called "Work the World" and stayed in their accommodation with numerous other medical professionals such as doctors, nurses, occupational therapists, radiographers and more. It was great because obviously we were all there to experience the world, but at the same time we were still young people who loved having fun. You'd go in with all the professionals on the local bus, you'd work a full day with all the physiotherapists and then come home to have a right laugh! Though it really was a baptism by fire, we all had such an incredible time.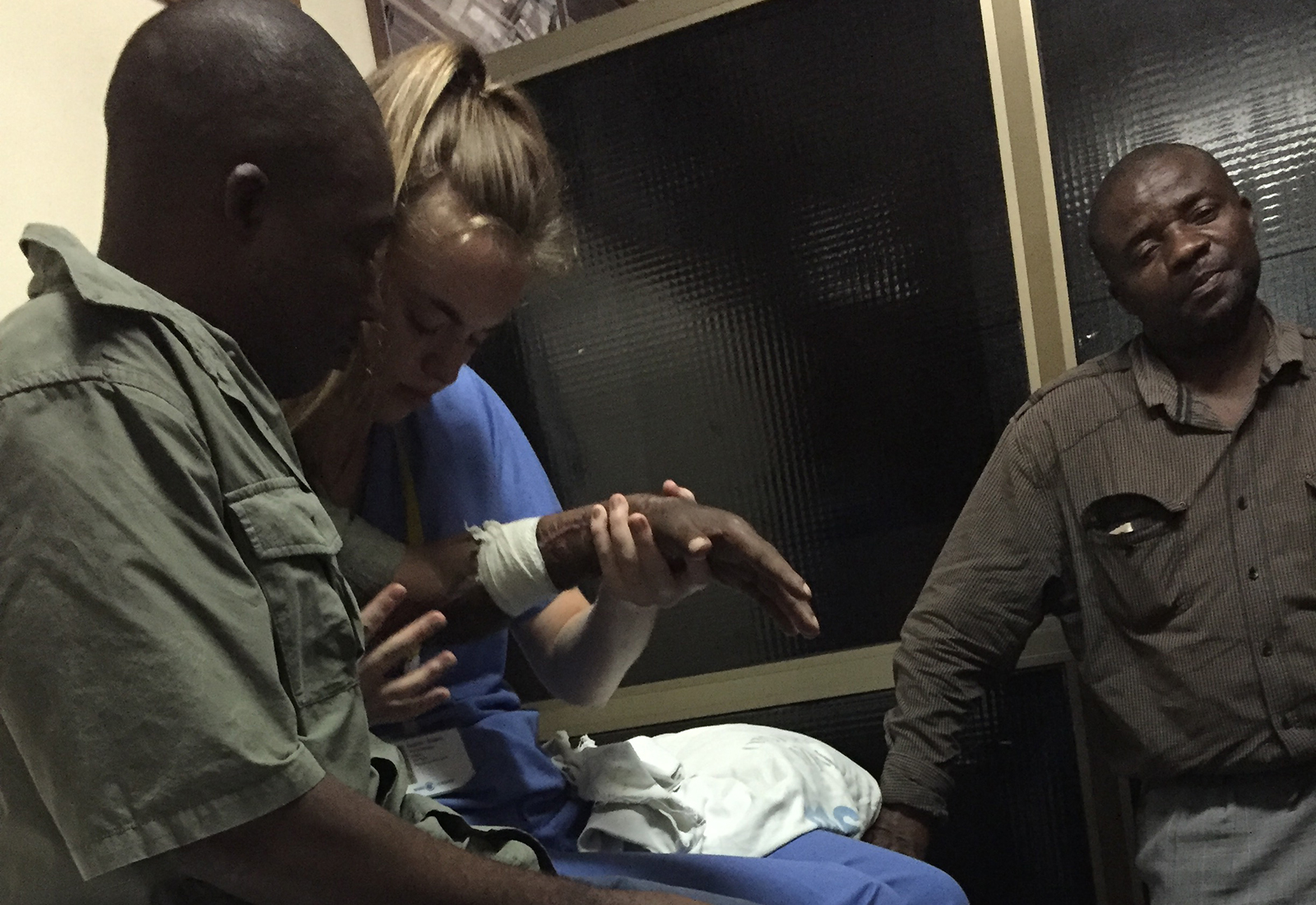 How did you go about applying for The Santander Travel Award?
My lecturers who told me about it. I dropped into conversation that I wanted to go abroad to potentially further my experience, and they said that I should definitely apply for the award. Before applying, there was quite a lot of conversation between myself and the lecturers, from what sort of things I should write on my application, to where they'd recommend me going, as I'm quite an indecisive person. From there, I was sent several emails saying my application had been received, and then one day I got an email saying that I'd been successful.
How much money did you get?
I was given £1000 to put towards travelling, which was honestly amazing – when you're a student it's a huge amount of money to go towards something you've always wanted to do.

How do you feel travelling has benefited you?
Well obviously where I was working in such a poor area of the world, you are essentially working with no equipment, which proved difficult as many patients were paraplegic and had limited use of their body making a lot of them immobile. This meant we had no choice but to improvise. On one occasion we had to go to the beach and fill bags of sand for propping patient's limbs into position. I've experienced having to think outside the box, and for employers, that is a real attribute, and I must say is all down to me being lucky enough to travel.
We were told by our lecturers from day one that employers look for more than just professional knowledge. There's a lot of competition once you graduate, so having experience that proves your resourcefulness is so valuable. Some of the most common interview questions are 'have you worked abroad?' or 'what challenging environments have you worked in?' and 'how has that made you a better clinician?' Thankfully, now I can give examples of how my experiences give me that one-up from everyone else when I walk into that job interview, I'm almost certain that's what got me the job I'm in now.
Sophie, what's the dream?
I'd certainly say whatever it is, I'm on my way there. After travelling, it's made me realise that I'd certainly like to work abroad in my career and work with healthcare systems that are less developed than the NHS. I'd love to go back to Tanzania, and maybe work all around the region, if I could in the future.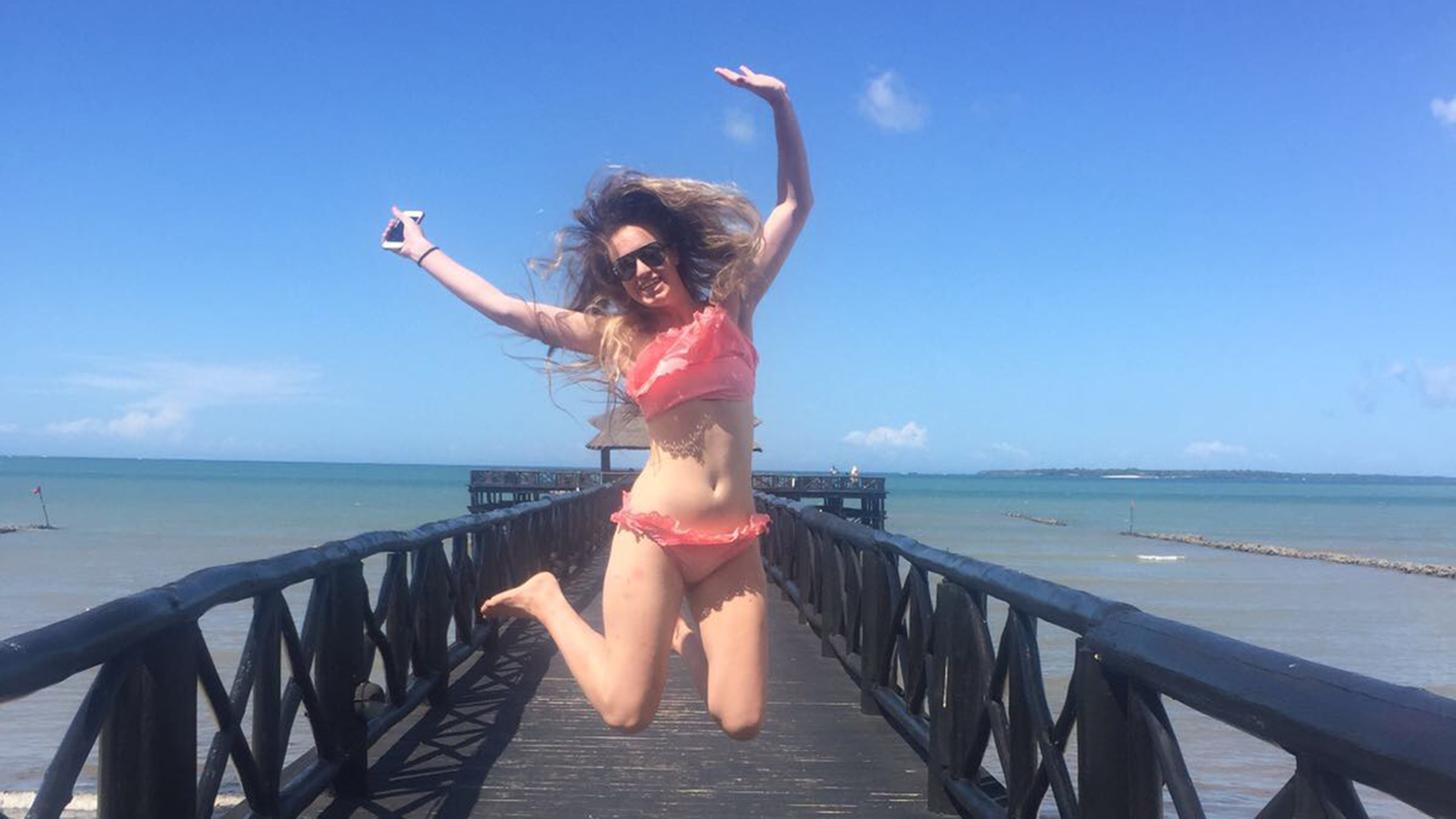 What's your top tip?
Never let your perception of chance stop you doing thing. I never thought I'd get the travel award, and it turns out I did. If you don't try, you'll never know.