Last academic semester final year BSc Criminology and Sociology students had the amazing opportunity of beginning a brand new module called 'Inside-Out'. This module involved contact hours that were delivered inside HMP Forest Bank prison with 'inside' students, who were serving prisoners enrolled as University of Salford students for the duration of the module. Both the 'inside' and 'outside' students learn together throughout the module. I got a chance to chat to Jessica Green-Howard, a third-year student, who recently finished the first run of this module.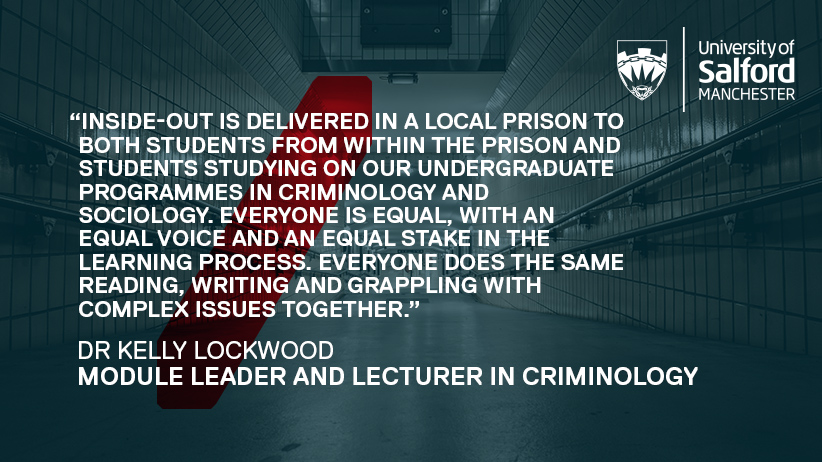 Hello Jessica, could you tell us what course you are on and why you chose Salford?
I am on the Criminology and Sociology course. Salford seemed like a great university when I attended the Open Days and the programmes seemed well run. The experience has been really good. Lectures have been great and I have developed as a person.
What made you choose the Inside-Out module?
I thought it would be interesting to go inside a prison and speak to people who are serving sentences. I wanted to form my own opinions about prisons from experiencing it myself and hearing the experiences of others.
Can you explain how the module worked?
We would head to Forest Bank Prison early so we had time to go through all the security, we made our way through the gates, across the yard and into the main corridor of the prison, and through to the education wing. In a classroom we sorted the chairs into a circle and waited for the 'inside students' to come in. Once everyone was there we began tasks and discussions.
Was it what you expected?
I didn't know what to expect, there's not much you can compare it to, so I tried to not expect anything. I was very nervous at first, but many 'inside students' made effort to make me and others comfortable. They were a nice, normal bunch of guys.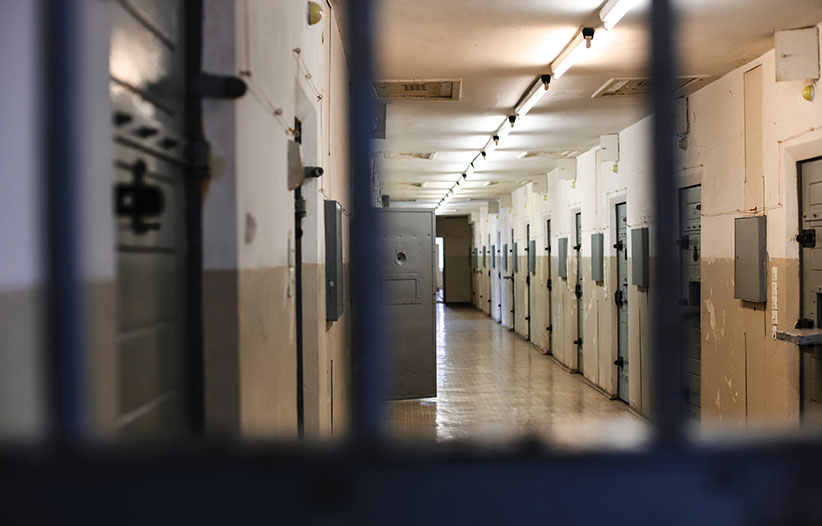 What work did you do on the module?
We had different discussions and tasks each week, people had such a variety of opinions but no one ever got heated over disagreements and everybody would always let people speak up but they also weren't afraid to disagree. Something interesting was always being discussed. The best moments were getting to know the inside guys: a really friendly group, with so many experiences and funny stories.
What were the assessments involved like?
The assessments were challenging as I have not had to write reflectively before, but they were not completely overwhelming and we all received plenty of support. The presentation that was done in groups was especially enjoyable and done in a more fun way to present; like a game-show. Everyone had their own unique strengths so some students would be more comfortable with presenting. At the end of our tasks we were all proud of what we had managed to do individually. The best was when people got their results back, many inside students were so proud of their results, one said he couldn't wait to ring his mum and tell her which made my day.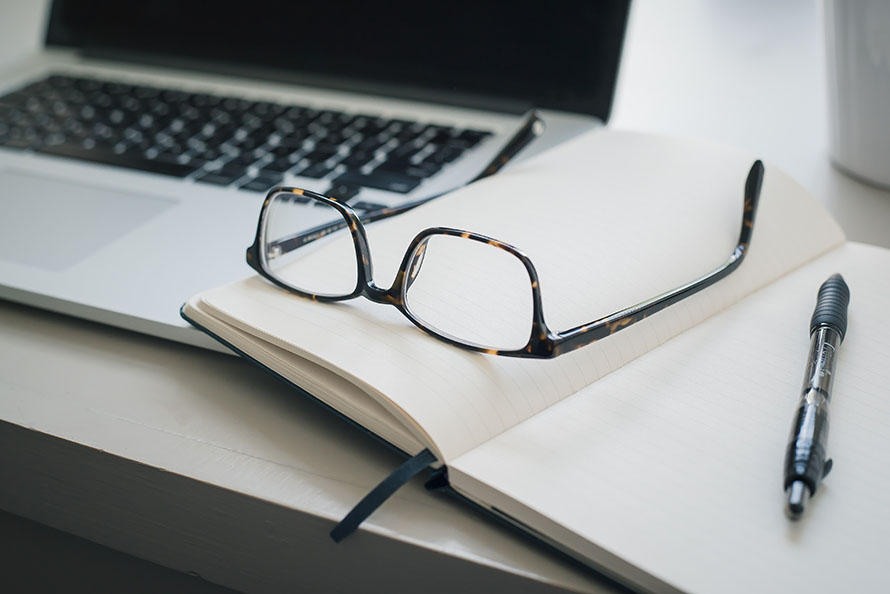 Did you find the staff involved in this module helpful?
The lecturers were fantastic. Antony and Kelly are very approachable, down to earth people who connected really well to both sets of students inside and outside, and they were patient, supportive and explained everything really well. They kept everyone on track really well without it feeling rushed, even though everyone agreed we all wished we could have had more time together.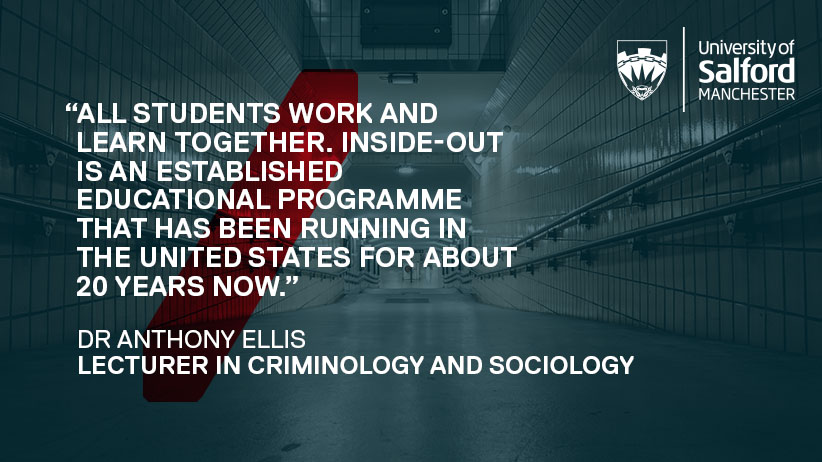 Would you recommend the module to prospective students considering enrolling for your course?
Yes, highly, it is an amazing experience.
Is this a module you'd be interested in? Find out more about Jessica's course and courses similar from the links below:
🌟 BSc Criminology and Sociology

🌟 BSc Criminology with Security

🌟 BSc Psychology and Criminology

🌟 BSc Sociology
Or register your interest for our future open days, where you can meet lecturers from our courses and find out more.