Welcome Week 2019, let's go! 🎉
It's easy to jump straight into thinking Welcome Week means flat parties, drinking games and nights out – when it actually hosts so many important and useful events to heighten your university experience.
Whether you're commuting in or moving in, it's a time to get familiar with a new beginning. From sports activities to tours, there's something for everyone – so I've picked out my favourites from the line up to give you a little help if you're at a loose end. 🕺
Monday 16th
So you wake up on a (hopefully) sunny Monday morning… you might have just moved in, or you might be about to commute in. Feeling a little tired, a little grouchy and a little lost? Probably.
Don't worry, we have campus tour on campus tour on campus tour. Although they run everyday throughout the week, why not get your bearings early to make it easier to get around to all the other activities. The tours last around an hour, and on Monday run as follows outside University House:
⭐9:30am – 10:30am
⭐12:30pm – 1:30pm
⭐3pm – 4pm
So take your pick and get exploring. 🤓
If you do choose to take one of Monday's tours, by the evening you'll be a campus pro in comparison to those who haven't planned ahead. Smashing this university life aren't ya. 💁
By this point, hopefully you'll know where the Sports Hall is.
Why is that important?
Roller Disco, that's why.
Yep you heard it here first, our Sports Hall will be undergoing a makeover including all the tunes, disco lights and skating gear, groovy. 👯
⭐ 7pm – 8pm, in the Sports Hall
Tuesday 17th
Day two. Who knows what you might've been up to inbetween those events on Monday. But by this point you will have probably seen the Sports Teams and Societies lined up by University House. Why not take a walk through the campus and have a chat with those at the stalls – sign up for something you've never done before, I dare you. 👀
One of my favourite activities that will be about on Tuesday is Bubble Football. Why not wrap yourself in a sack of air and slam your body weight into a stranger. Seriously, why not? 🤷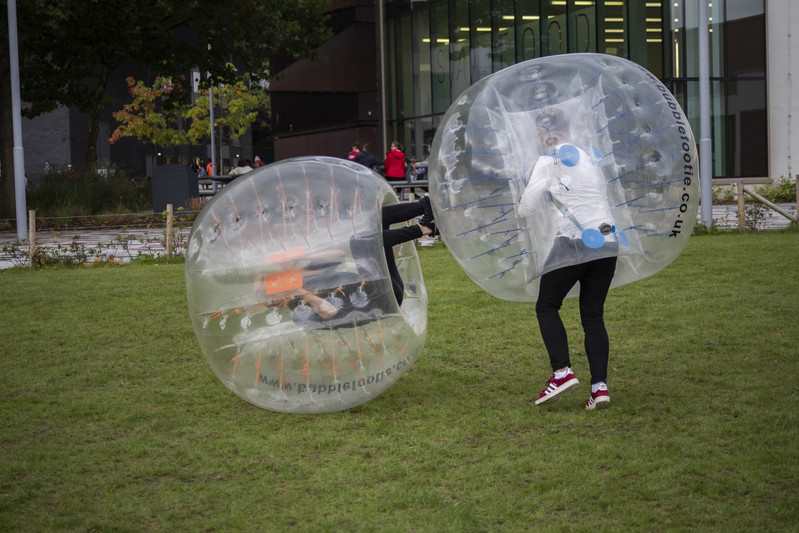 ⭐11am – 3:30pm, opposite Chapman Building
If that's not quite up your street, don't worry. Fancy a Salford Shopping and MediaCityUK tour instead?
Thought so.
Let our Student Hosts show you around Salford whether it be for places to go for food or clothes. 💸
⭐1:30pm – 4pm, meet outside University House
Wednesday 18th
So it's Wednesday now and hopefully you'll be having the time of your life. I hope you're up bright and early because from 11am the Peel Park Scavenger will begin. Get a team together ASAP to save the campus from a deadly virus to try and win first place.👨‍🔬
⭐11am – 2pm, Peel Park Campus
If a day's hard work of saving the university tires you out, nae bother. Get down to the Atmosphere Bar and Kitchen for the One World Welcome Party. 💃
Everyone's welcome and it's yet another great opportunity to get out there and meet new people.
⭐8pm – 11pm, Atmosphere Kitchen & Bar, University House
Thursday 19th
We've got a lot of space on Peel Park Campus, so what do we do with it?
We build an assault course on it, that's what we do with it.
Don't be shy, give it a go – challenge your friends and release your wild side. 🐒
⭐10am – 4pm, next to the Chapman Building
If by this point you've toured the campuses, Salford shopping and MediaCityUK then I have to say well done you! Welcome Week done right 👍. But… you're not done yet – join our Student Hosts once again for a Manchester City Centre tour.
From where to shop, eat, drink and party along with historic landmarks, you'll be fully equipped with just as much (if not more) area knowledge than me. 😉
⭐1:30pm – 5pm, meet outside University House
Friday 20th
Friday's got it all goin' on.
It's the big ol' Welcome Week finale. 🙌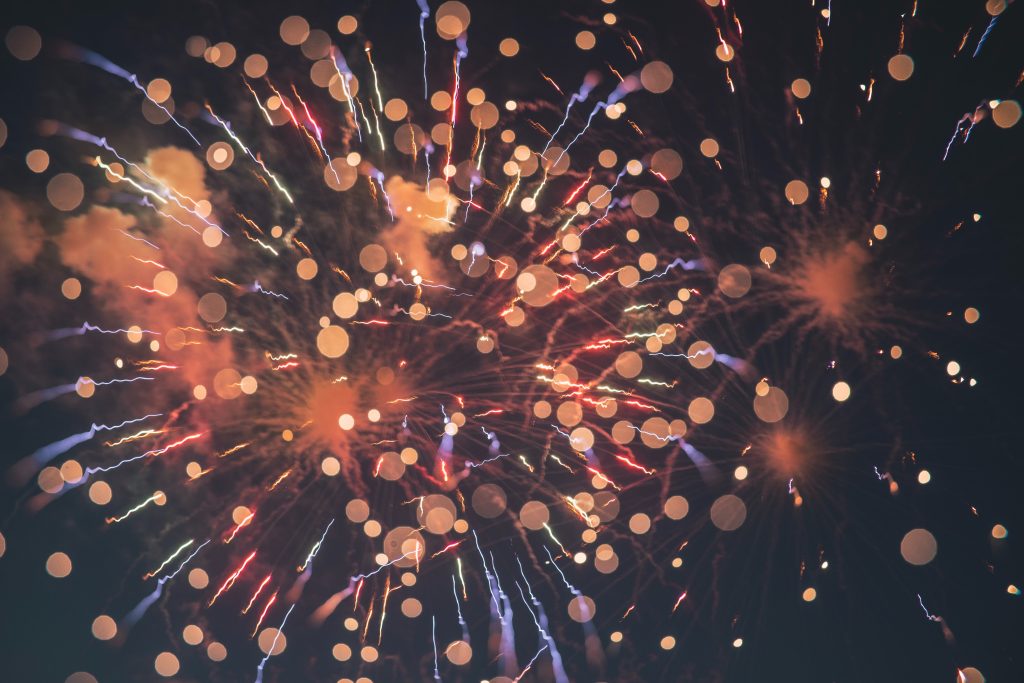 Amongst the madness, make sure you get down to the Welcome Fair for a deeper look into Societies, Sports Teams and all sorts. Not to mention the many, many freebies you can pick up. 👀
⭐10am – 4pm, North Side, University House and Sports Centre
The Courtyard Party was one of my personal favourites from the Welcome Week experience. Joined by Campus Living Villages, head down to Lowry 1 Courtyard and picnic area to party with live DJs and an outside bar! 🌭
⭐5pm – 10pm, Lowry, PPQ
The list is almost endless – there is SO much happening during Welcome Week that you won't want to miss out on!
It would be impossible to fit every event into one blog, so take a look here to discover what else is on offer through the week.