Final year BSc (Hons) Architectural Design & Technology student, George Barr, tells me all about studying on our accelerated day-release degree pathway.
Find out how George gets the balance of working in industry whilst studying right and whether this could be the degree pathway for you.
What inspired your decision to study Architectural Design and Technology?
I have always been fascinated by the design of buildings, how they look, and their impact upon a person's life and the environment. Being from Liverpool, you are exposed to unbelievable architecture, from the cathedrals and the Georgian Quarter to the Docks and Financial District. Outside of London, Liverpool has the highest number of listed buildings in England, the city is full of amazing architecture. One day, maybe something I design will become a part of the iconic Liverpool skyline.
Why did you choose the University of Salford?
After researching online, I found that Salford's built environment courses were highly rated (in the top 100 universities in the world for studying Architecture) and previous students had left rave reviews. Salford also offered a day-release, Accelerated Degree programme – a unique pathway that wasn't offered by the other universities in Manchester or Liverpool – which seemed like the best fit for me as it allows me to work 4 days a week, gaining vital industry experience.
You attend university on a day-release scheme: have you found it difficult to juggle your academic studies whilst working in the industry?
Sometimes, yes. On this course, two modules run concurrently, so you need to manage your time efficiently since neither can be completed last minute due to the sheer size of the workload. Finding the ideal work/life balance is essential and planning out your week is paramount to juggling your studies and work.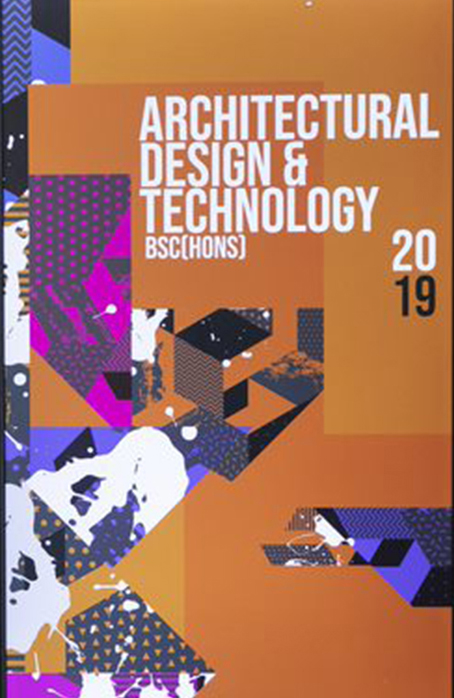 What are the benefits of your chosen degree pathway?
I can work 4 days a week in the industry, gaining vital experience, and picking the brains of professionals whilst completing my degree. In my case, I will have finished my degree and have 18 months experience as an architectural technician, which will help me on the road to becoming a Chartered Architectural Technologist registered by the Chartered Institute of Architectural Technologists (CIAT).
Do you feel like you've made the right choice?
Yes, 100%. I'm currently working for Baldwin Design Consultancy as an Architectural Technician, I am surrounded by professionals who guide me with invaluable advice; and I am able to earn a decent wage whilst studying at university. More importantly, juggling work with an Accelerated Degree shows employers real passion, drive and a willingness which goes a long way in industry. This pathway is challenging but it is also rewarding in both the short and long term, and I would definitely recommend it.
What are your plans for the future?
I have very big plans and aspirations for the future. When I graduate, I will be 25 years old, so I want to be chartered by the time I'm 27. I then want to become an associate director of a practice by the time I'm 33, which may lead to opening my own.
What advice would you give to prospective students who are considering an accelerated degree in Architectural Design and Technology?
Try and get into industry and if you do, ASK QUESTIONS. You will be working with professionals so pick their brains and learn as much as you can. Ensure you plan your weeks out with to-do lists to set out the tasks you need to complete.
Become unstoppable with an Accelerated Architectural Design and Technology degree at Salford.