Our Engineering courses provide students with the chance to gain practical experience as well as theoretical knowledge. We met up with third year MEng Civil and Architectural Engineering student, Jake Wydrzynski, to hear about his experience at Salford so far…
Hi Jake, why did you choose to study Civil and Architectural Engineering?
In 2014, there was an article on how we are running out of engineers and as a result, a new sixth form was being built in Lincoln that would specialise in engineering and science. I researched structural engineering and found that the fundamentals were similar to what I was doing in my spare time as I was a big fan of the construction toy K'Nex, using the plastic straws to create structural frames.
Another thing which appealed to me was that when speaking to professional engineers, I found out that one of the best things about the industry is that it is a blame free environment – where people would rather find out what went wrong rather than who is at fault.
What are your course modules like?
In first year, all six modules of my course are shared with the BEng (Hons) Civil Engineering and BSc (Hons) Architectural Engineering.
Second year onwards, we are separated for two modules that cater to our chosen pathway. For the architectural element of my course in year two, we had to design a building for an individual project. I designed an observation tower before using the 3D printer in our Maker Space to create the model. The Maker Space is in the Newton building on Peel Park campus, but we also have one at MediaCityUK. Technical demonstrators run the Maker Space, and they are available to demonstrate using the equipment and guide you through any problems.
Towards the end of the academic year, we have the Integrated Design exercise. It's my favourite project, bringing together everything I have learnt into one idea as we design a building and the structural elements.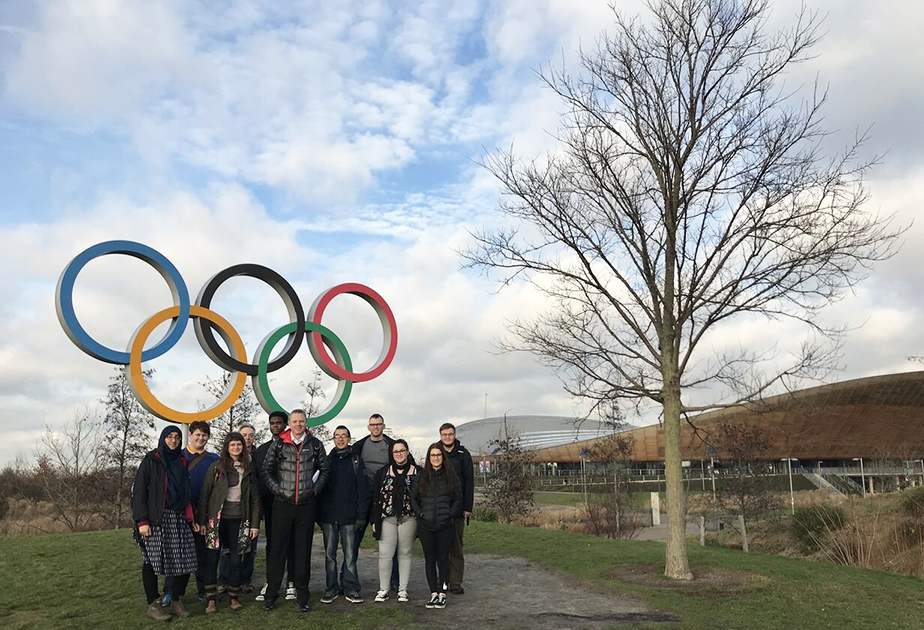 Have you been on any field trips as part of the course?
We went to London in my first year to visit The Institution of Structural Engineers (IStructE) headquarters and the Institution of Civil Engineers (ICE). Whilst there, ICE was running one of their many exhibitions and encouraging students to visit and it was a really interesting experience!
For one of my second-year modules, Design and Construction Management, we participated in Constructionarium in Norfolk where we were given a week to build a project. We spent the first semester of the year planning out the design and calculations of the build in preparation of the event. There were four projects in total, and my team were assigned the Naples Airport Canopy Roof using a 1:4 scale to build.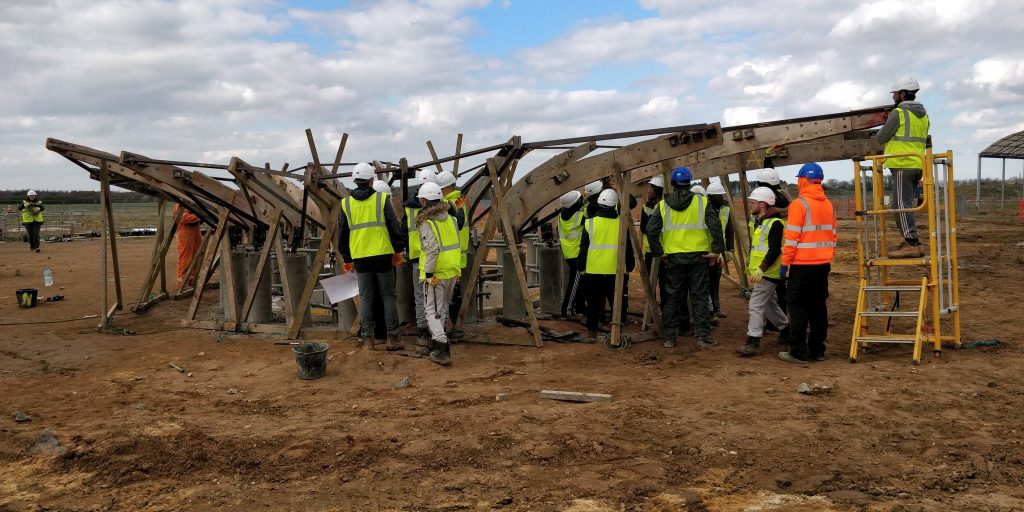 Why should prospective students choose to study Civil and Architectural Engineering at Salford?
I especially like that the lecturers at Salford have spent a great deal of time working in industry – some continuing to do so part-time whilst teaching – meaning they not only know what they're talking about but can provide us with great links to industry.
What do you aspire to do in the future?
I really like the process of designing the structural elements of a building, so I'm considering that career path as opposed to a more practical, outdoors role such as a site manager.
Thank you, Jake, for taking the time to talk with us!
You can also become unstoppable with a MEng Civil and Architectural Engineering degree at Salford!