So, you've moved into your glossy new accommodation and waved goodbye (temporarily) to your loved ones. This could be the first time in your life that you've ever lived independently and you might be faced with the intimidating responsibility of looking after yourself for the first time without the intervention of family or carers. Scary, right? It doesn't have to be!
This business of living alone and standing on your own two feet isn't all that daunting. In fact, it's one of the most liberating experiences you can have as an adult. University is not only a place for academic growth, but you're also going to go on an equally important journey of personal development. So, to help you settle in and set off on your quest, we have compiled a list of our quick hacks for living away from home. By following these, you'll get the ball rolling, and see that there was nothing to be scared of in the first place (not even the dreaded laundrette!)
Set yourself a budget
We know what you're thinking – 'here they go with the boring money lecture'. Trust us, you'll be very grateful you did it in the long run. Budgeting doesn't always have to be super-restrictive; it just means you are putting thought into where you spend your money. This can be as simple as writing shopping lists and figuring out travel costs in advance. Have a night out by all means, but adjust your budget accordingly so you won't be out of pocket later. We cannot stress this enough: budget, budget, and (you know it) budget some more!
With budgeting, it can be difficult to know where to start and what costs to include. If you need help getting the ball rolling, try our free budgeting tool to get some personalised tips. If you need additional support with your finances, don't be afraid to get in touch with our Money Advice and Funds Service. They are here to help you throughout your time at university with all matters related to money.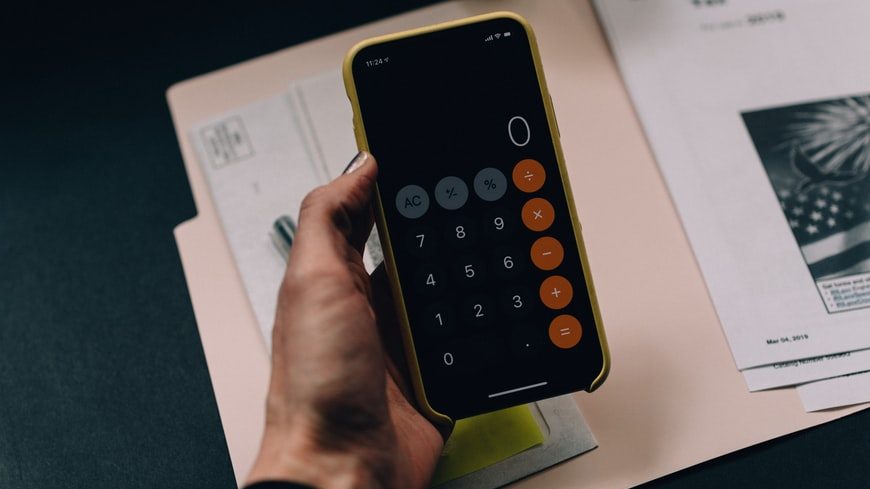 Learn how to cook
Chinese or Pizza? Neither! Well maybe sometimes… The temptation to choose convenience over your own ingredients can be overwhelming but opting for takeaways can quickly eat up your money.
Of course, the occasional chow mein or Dominoes won't break the bank, but make sure that most of the time you're heading to the local supermarkets for your weekly shopping. A weekly shop for one person can be done comfortably for around £30-£40 (depending on where you shop) and that gives you a variety of meals to choose from – whereas £30-£40 would only buy you two to three takeaways. You can also prepare meals in advance for those long study days where you might start craving a takeaway.
Don't worry if you haven't had any cooking practice, now is the perfect time to start. Begin with the basics – there's thousands of simple recipes online, including student-dedicated recipes. You'll be cooking up a three-course banquet for your flatmates in no time.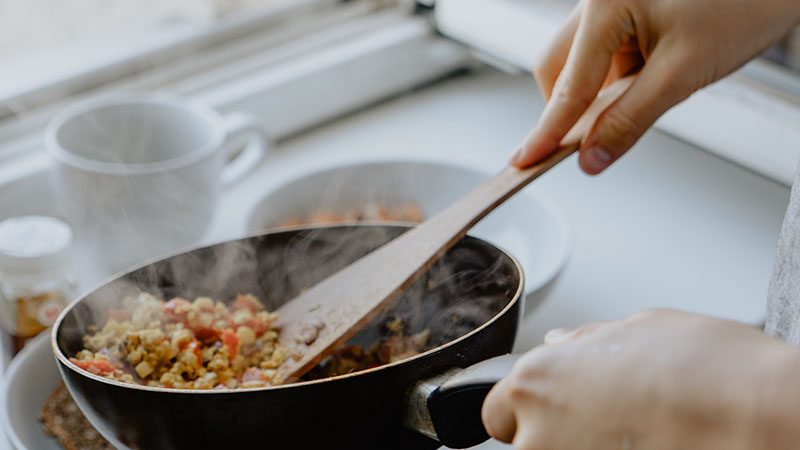 Make friends with your flatmates
It may feel like you're starting your university journey alone, but take a look around you. Your flatmates are also starting their journey too. Together you can help each other figure out independent life.
It can be scary talking to new people but after a couple of hours chilling out together, exploring campus, grabbing a coffee or going on a night out, you'll find that you're a lot better at making friends than you first thought. You could also knock on your neighbour's door and introduce yourself. Read our leaflet for some more tips on getting along with your flatmates.
Remeber: If for some reason you no longer enjoy living with your flatmates, we recommend getting in contact with askUS or, if you live in a large student accommodation, asking at the reception if you can be moved.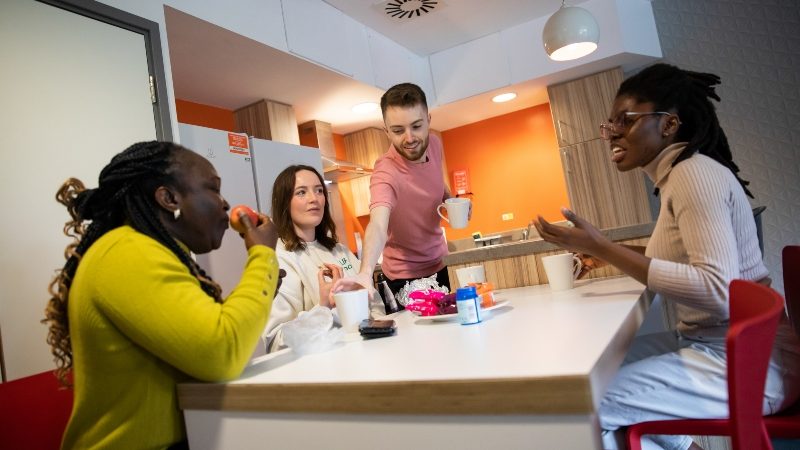 Know how to stay safe
With your belongings:
Whilst riding the waves of excitement in your new city it's of the upmost importance that you and your valuables are safe, even in your accommodation. Of course, there's no reason not to trust your flatmates, but there's no harm in storing laptops, jewellery, expensive equipment etc. safely in your room if you're away for the day. Storing these things behind lock and key isn't always essential but if you know you and your friends aren't around, it's better to be safe than sorry. When in and around campus keep your valuables stored safely in your bag.
When out and about:
It's not only your valuables you need to look out for, your own safety is paramount. We advise all students to download the SafeZone app when they first arrive. The app allows you to alert our 24/7 Security team if you need help in an emergency or if you're walking across campus at night and want someone to guide you home safely. This is free to download via the App Store or Google Play.   
We recommend that if you're returning from a night out, make sure you travel back with at least one of your friends. In addition, it's also a good idea when you first start to explore your surroundings so, even if you're returning late at night, you won't feel lost.
Buy Travel cards
This hack is a must for any commuter, keen traveller looking to explore or even if you just plan on travelling back home occasionally. Buying single tickets for the bus and trains can quickly start to add up, so we recommend seeing if buying a travel card could help you save your pennies.
If you travel on the bus often, we recommend purchasing the Stagecoach student bus pass. Stagecoach has regular services and can take you to and from university, as well as all over Greater Manchester. The initial payment seems expensive but you could save a killing over the course of the year. Plus, it's unlimited travel. Win-win!
If you're looking to hop on trains instead, buying a Railcard is a no-brainer. Railcards allow you to travel anywhere in the UK at a discount. If you're aged between 16-25 or 26-30 you can get 25% off a standard train ticket. You can either buy a one-year pass for £30 or a three-year pass for £70. Some banks, such as Santander, also include a free four-year railcard as part of their student account agreements.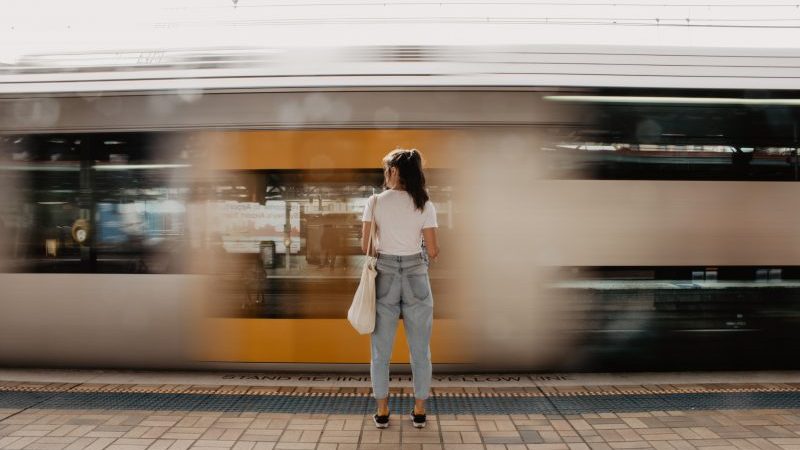 Use your free £150 Inspire credit
Our final hack also happens to be on the theme of money. Our Salford Inspire Scheme gives undergraduate, international and some Integrated Master's students at least £150 to spend each year.* You can use this to buy a range of items to help you enjoy independent life. Whether you want to try new meals with a cool recipe book or take up a new hobby and buy some art and craft supplies, there is something for everyone with Inspire.
* The Salford Inspire Scheme has an eligibility criteria that we haven't outlined in full in this article. Check the Inspire website for more information.
We hope these tips help you settle in and enjoy your time here at Salford. However, if you are struggling, take a look at our Wellbeing and Counselling resources. We have self-help resources to help you manage the emotions you might be feeling during this time such as anxiety or loneliness. If you need some further support, you can book an appointment with one of our Wellbeing Advisers.