The University of Salford's REF intranet site (www.salford.ac.uk/ref) provides a wealth of resources for researchers to tap into, wherever they may be on their impact journey. This ranges from those that are new to impact and those that are impact-aware through to experienced impact practitioners.
A few of the links to external resources available on the REF intranet site are as follows:
Fast Track Impact (Prof Mark Reed)
Fast Track Impact resources can be accessed online at the following link:
http://www.fasttrackimpact.com/resources
This wealth of information includes:
Fast Track Research Impact Guides
A series of "how to" guides for researchers.
Fast Track Research Impact Podcasts
A series of twelve ½-hour podcasts around the subject of impact can be listened to here:
http://www.fasttrackimpact.com/podcast
Fast Track Impact: What makes a 4* impact case study?
Fast Track Impact What Makes a 4 Star Impact Case Study.pdf
https://www.fasttrackimpact.com/single-post/2018/06/04/What-made-a-4-impact-case-study-in-REF2014
The Leadership Foundation Impact Toolkit
The Leadership Foundation have developed a Research Leaders Impact Toolkit designed to "offer a suite of research-based tools that can be used by higher education institutions to:
Develop a formal research impact strategy
Devise strategies for leading, managing and practising impact
Align impact work with engagement, knowledge exchange, outreach and quality improvement
Inform teaching and learning
Improve processes and infrastructure
Build capacity, skills and knowledge"
To access the toolkit, you will need to login to or create your "MyLF" account.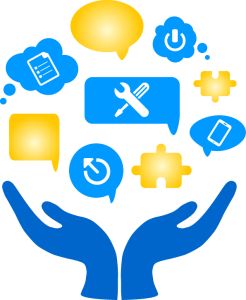 Research Councils
Most Research Councils have specific guidance and advice about how to complete Pathways to Impact applications.
Further information on Research Councils can be found here: https://www.ukri.org/funding/funding-opportunities/
Funders ask for explicit answers to the following questions:
Who will benefit from this research?
How will they benefit from this research?
What will be done to ensure that they have the opportunity to benefit from this research?
Funders emphasise the importance of allocating sufficient costs/resources to activities described in impact plans.
Taylor and Francis Editors
This is a useful website offering advice and guidance on how UK authors can be compliant with HEFCE's open access policy:
http://editorresources.taylorandfrancisgroup.com/research-and-the-ref/
http://editorresources.taylorandfrancisgroup.com/category/citations-and-impact/
UK Parliament
Research impact at the UK Parliament
This website provides you with everything you need to know to engage with Parliament as a researcher:
http://www.parliament.uk/research-impact?mc_cid=23e455bd5d&mc_eid=1648a9ffa9
It offers advice on:
What interests Parliament?
Why should you engage with Parliament?
How Parliament uses research
Ways to engage with Parliament
It also provides a number of 'How To' guides:
http://www.parliament.uk/get-involved/education-programmes/universities-programme/research-impact-at-the-uk-parliament/how-to-guides/
Vertigo Ventures
Vertigo Ventures was founded to measure impact and works closely with clients to deliver high quality impact reporting, which provides clear and actionable insight into how individuals and organisations can maximise the reach and significance of their impact.
Vertigo Ventures provides a range of proprietary services, such as training workshops, consultancy services and the VV-Impact Tracker, all of which utilise an innovative online reporting framework known as VV-Impact Metrics.
The VV Hub can be accessed at: http://www.vertigoventures.com/impacthub/
Sign up for free webinars, newsletters and blogs relating to impact.
Research To Action
Research to Action is a global guide to research impact. It offers reading lists, opportunities to blog as well as a number of 'how to' guides around key communication and engagement activities to help widen the dissemination of your research.
The website is found at: www.researchtoaction.org
A useful Rethinking Research Partnerships toolkit and discussion guide is found on the website and can be downloaded here: Research to Action Toolkit and Discussion Guide.pdf
National Co-ordinating Centre for Public Engagement (NCCPE)
NCCPE's definition of public engagement in the context of REF:
'Public engagement' (in the context of the REF) describes an approach to involving the public in meaningful roles in the development, uptake and/or application of research. The act of engaging the public with research does not count as impact. Impact is what happens when people interact with the research, take it up, react or respond to it. Public engagement doesn't just happen when the research is complete. It can (and often does) take place before and during the research – for instance, helping to shape its focus and direction and its relevance to potential users.
The website is found at: https://www.publicengagement.ac.uk/
Why not take this opportunity to check out the impact resources available on the REF staff intranet: https://www.salford.ac.uk/ref
---