University of Salford alumna, Gemma Small who graduated in 2016 with an MEng in Civil Engineering, has been nominated for The European Women in Construction and Engineering Awards. The awards aim to recognise "the most exemplary women working across construction and engineering." She's a finalist in the Best Woman in Environment & Sustainability category.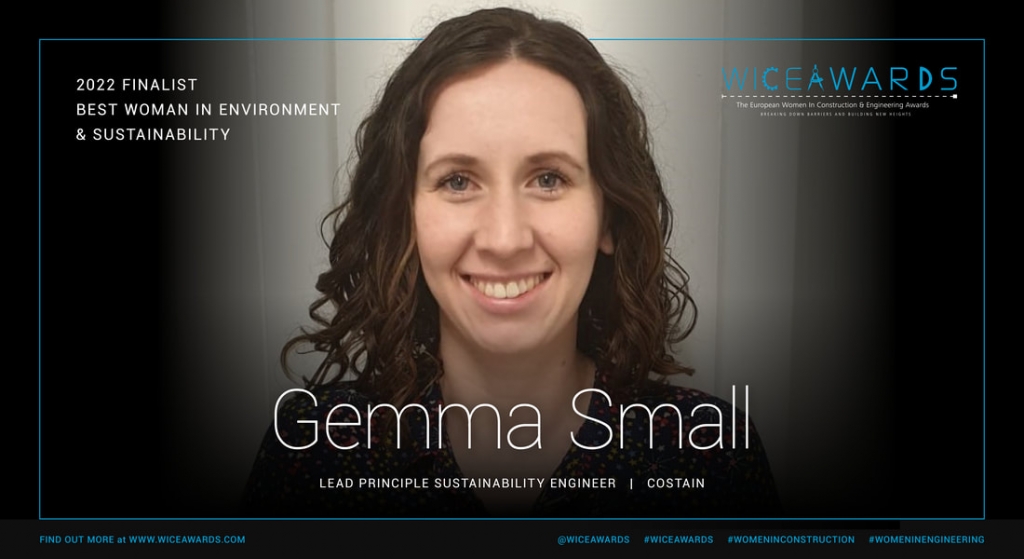 Gemma was nominated for the award by colleagues at Costain Group PLC. She represents part of the 11% of the construction workforce in the UK made up of women. The awards hope to make the industry more enticing to women, particularly in the UK where only 9% of the engineering workforce is made up of women, half of that figure in Spain.
Gemma shared the news of her nomination with her LinkedIn connections and said: "over the moon to be nominated & shortlisted for The Best Woman in Environment & Sustainability 2022"
Ms. Small told the 'Made in Salford' blog that when she went into construction and civil engineering, she did it hoping to have a "positive impact" that would improve people's lives.
Gemma first worked art Costain as part of her placement industry experience year. She moved down south to help with a tunnel remediation job at Heathrow Airport.
Colleagues of Gemma's shared their praise and reaction in the comments:
"Brilliant work, recognition for the leadership you an the team have shown across both Costain's design community and our design partners."

Andrew Threlfall, Head of Technical Assurance at Costain Group PLC
Meanwhile, Hywel Woolf from Costain who nominated Gemma for the award said:
"Very well deserved and so pleased to have been able to nominate you! Just being shortlisted amongst such an amazing group of individuals is a brilliant achievement. Congratulations Gemma."

Hywel Woolf, Consultancy Discipline Lead Environment at Costain Group PLC
Congratulations Gemma from The University of Salford.