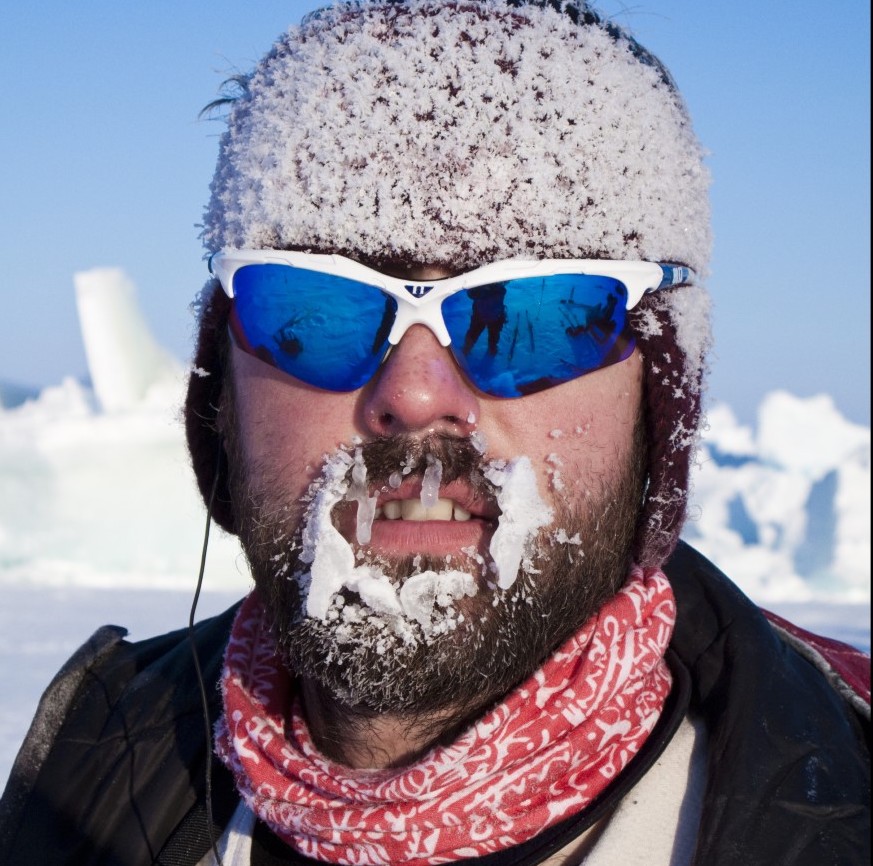 Martin Hewitt was a member of the HM Parachute Regiment until he was injured while leading his men in combat, where he was injured by gunshots to the chest and foot. Now he's the Founder of Adaptive Grandslam, leading disabled teams climbing the highest peak on each of the 7 continents and walking unsupported to the North and South Poles.
He is also co-founder and trustee of the Endangered Species Protection Agency, which tackles the illegal wildlife trade.
Q: Martin, what first made you want to study at Salford?
Martin Hewitt: A number of things really. Firstly Castle Irwell, which is not there anymore. Also, it was a campus university, so I was immersed into uni life, rather than living in a tower block like most universities. I lived in a village with all the other students with sports, facilities and university right on site. I was just so impressed with the facilities and tutors when I visited. Having been raised in the North West in Widnes, I would be far enough away from home to have fun and do my thing without being too far never to see my family.
Q: Tell us about your current role, and what a typical day looks like for you?
MH: I have a number of different roles, including founder and trustee of an anti-poaching charity. We train rangers to look after wildlife. I'm also the founder of Adaptive Grandslam, where we organise physical challenge events and expeditions and raise money for disabled people to take them away on our expeditions for free to help disabled people connect with and get outdoors.
I do everything across these roles including fundraising, sponsorship and marketing out there in the field too. This week I'm in London for meetings for potential sponsors, then meeting clients and also delivering a keynote speech to a corporate client. By the end of the week I'll be in the Lake District on a recce for a new mountain route expedition we're starting.
Q: How did it feel to win an Alumni Achievement Award, Martin?
MH: I was very surprised and humbled, to be honest. I didn't expect it at all. I didn't start what I do to win awards. I did it because I got injured in the armed forces and wanted to try and do something to encourage disabled people to become as fit as possible. I realised that disabled life is difficult and some challenges and costs come with being disabled and trying to go on these kinds of experiences. I loved my time at Salford and being part of the alumni community. The other winners were so inspiring to hear from.
Q: What is your favourite thing about what you do?
MH: My favourite thing is seeing other people achieve things they didn't believe they could. As we get older we get more empathetic. I was trying to redefine myself after a life-changing injury when I first began this. A lot of time has passed since this and a lot has happened on a personal level. So now it's all about trying to see people achieve things and use the training they go through.
Q: Do you have any advice for our current students?
MH: It sounds cliche but work hard. Unless you're going to go into an industry that requires a great deal of technical knowledge, for the vast majority of us, success comes from working hard and being task-focused. If every day you can achieve one task, and get yourself into a mindset where you achieve something every day, that's when things happen. It doesn't happen overnight. It requires time and effort, but become task focused and you'll see the success in time.
Q: What was the greatest thing about learning at Salford?
MH: The best thing was that the emphasis was on the individual to be proactive in their learning. You get your hand held through GCSE & A Level. Yes, the lecturers are there, but the focus is on you to go away and get the knowledge and work for it. You are actively trying to find your own information and put it into practice. It sets you up for the real world.
Read More: OUR ALUMNI ASSISTANTS: WHERE ARE THEY NOW? on Graduate Voice