Perhaps you've seen Blue Planet ll and the effect that waste can have on our oceans. Maybe you've seen your local neighbourhood or even your own home inundated with unnecessary waste. Whatever your reason, there's no doubt that conscious consumerism and living a less wasteful lifestyle is at the forefront of many of our minds.
For a long time, consumers have been expected to dispose of packaging as soon as they're finished with it, with no real mention of the rest of its lifecycle, but, with plastic pollution and the climate crisis being brought to the fore, customers expect a more sustainable alternative. The best choice for this is not recyclable packaging or compostable plastics, but containers that can be returned and refilled, creating a circular economy and…zero waste.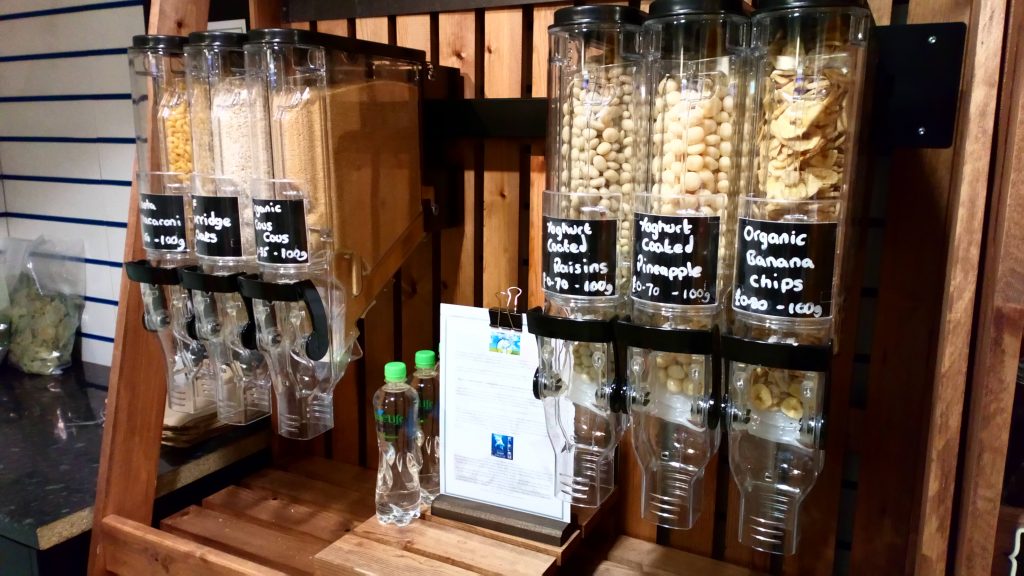 At the new zero waste shop (based in the Allerton building) you can bring your own container along and fill it up with a variety of dry foods including rice, oats, couscous and macaroni; spices including curry powder, coriander seeds and chilli flakes and even laundry powder, and this is just the starting point! No packaging means that you get just the product you are paying for and nothing extra. If you don't have any spare jars or boxes, don't worry too much because they do offer paper bags for those of you that forget! But you can always wait until you've got an empty food jar ready to use.
Instagram can make it seem as though buying zero waste goes hand-in-hand with an unattainable, perfectly pristine existence, which unfortunately can make the whole concept seem scary and off-putting. To combat this, it's important to understand that there is no such thing as being completely zero waste in current society and it's all about "progress not perfection". Even if you make the smallest changes, like simply refilling your rice at a zero waste store, you are still contributing to reducing plastic waste and think about how much would be saved if everybody made these small changes! Do what you can and be proud of your efforts.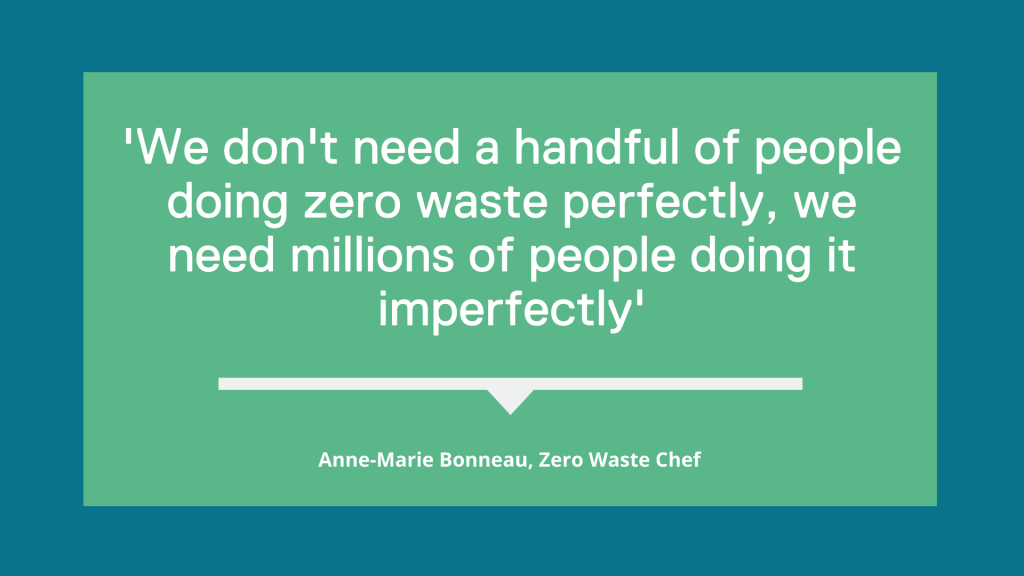 We spoke to Linda Sidebotham from Salfood, one of the minds behind this new venture, and she told us more about their products and what they're hoping to do in the future. "Anything that we have will have a story and reason behind it and we'll build up stock as we go along"- Karma Cola, a brand that uses Fairtrade vanilla beans and cane sugar and Lemonaid, who not only use Fairtrade ingredients but donate 5p from every product sold to their charity, are two of the brands that the store will be stocking. Linda was also keen for students to give suggestions on what they would like to see at the store: "We have plenty of room to build on it and we'd love another row of this. All we want now is ideas on what to sell!".
The store is a joint project between the Students' Union and Salfood so contact either of them with your ideas and you might be seeing your favourite product in the store soon!
We can't wait to see how this new venture develops and we'd love to hear your feedback!