Since 2011, millions of people have pledged to reduce their plastic waste as part of Plastic Free July. Will you get involved this year?
Plastic Free July encourages citizens and businesses to change their behaviour in favour of avoiding single-use plastics and reducing plastic waste. The campaign is run by The Plastic Free Foundation and in 2019 250 million people adopted 325 million 'choose to refuse' behaviour changes.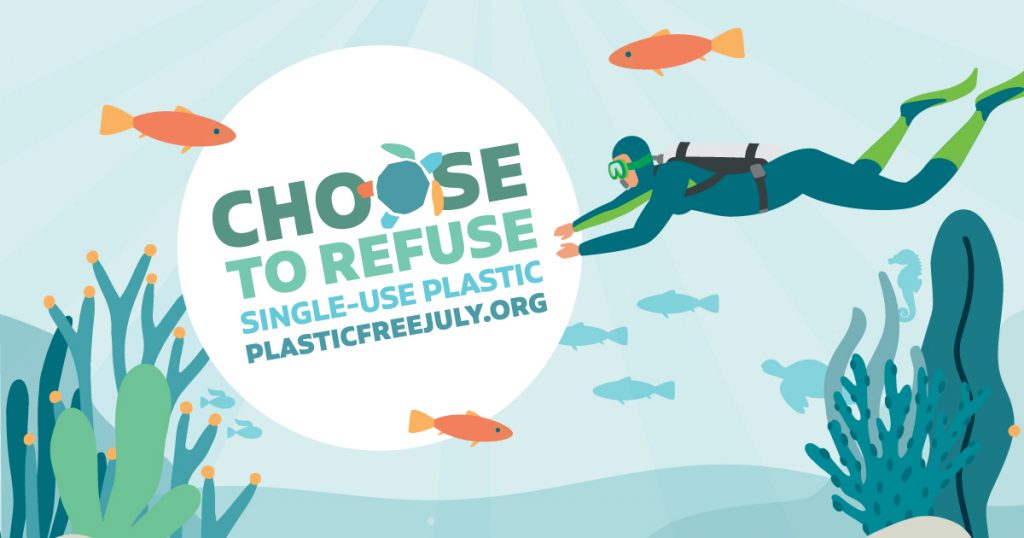 Plastic pollution is increasing, and the vast majority of plastic waste doesn't get reused or recycled but pollutes our soils and seas, with wildlife getting tangled up in plastic or mistaking it for food. Studies have shown that 8 million tonnes of plastic end up in our oceans every year, the equivalent of one bin truck's-worth of plastic being dumped into the sea every minute, and that by 2050 there will be more plastic in the ocean than fish!
For inspiration on what changes you could make visit plasticfreejuly.org, where you can also register to take the Plastic Free July challenge.
Along with other universities and colleges in Greater Manchester, we are working to eradicate avoidable single-use plastics from catering, labs and stationery. The pledge is in support of PlasticFreeGM, the first city-region wide plan to drive down avoidable single-use plastics, established to Greater Manchester. Find out more on our website.
You can make your own PlasticFreeGM pledge on their website and we also want to hear from teams or departments who have taken action on plastic on campus. This could include removing plastic cups from water dispensers or eliminating plastic packaging from your publications. Any action will help us increase our total number of pieces of plastic removed and share best practices across the University. Let us know by emailing eps-sustainablity@salford.ac.uk.
To be part of the solution to plastic pollution: