Staff and students: join others interested in cycling in our Bicycle User Group Teams site.
On Thursday 6th August we can't do our usual Cycle to Work Day photo competition or offer free breakfasts for cyclists this year, but we want to use the day to raise awareness of the University's new Cycle to Work scheme for staff, that launched in July.
You can also take part in the official Cycle to Work Day competition (by cycling anywhere!) – find out more on their website.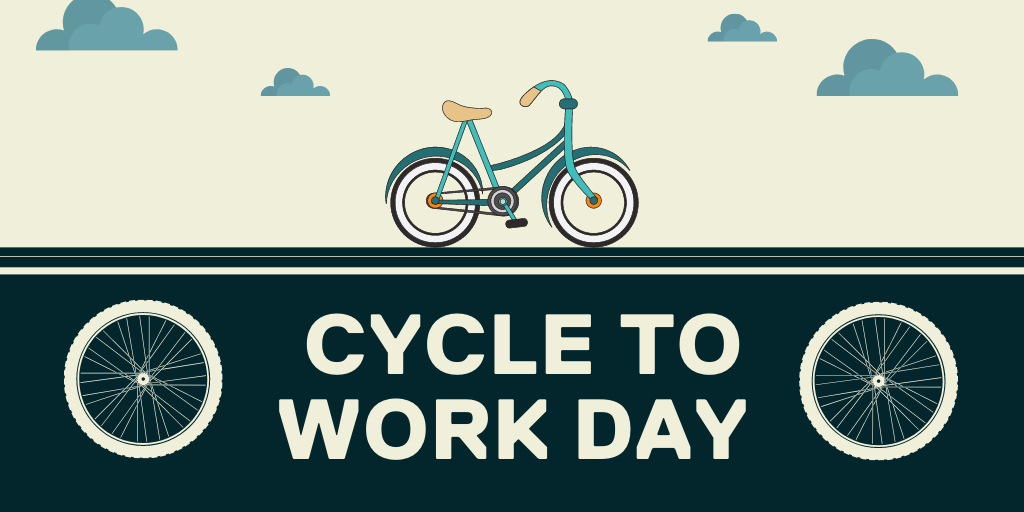 As colleagues begin to return to campus, choosing to cycle is a great way to improve health and fitness and take positive action to be more sustainable.
With the scheme, you could save at least 32% on a range of bikes and accessories up to £2000, a higher limit than our previous scheme. The value of the bike and safety equipment are spread across a period of 12 months; this is commonly known as a salary sacrifice as each month a payment will be deducted from your gross salary. This element of salary will not have Tax or National Insurance applied to it, making this a tax-free benefit.
The scheme is available to most staff (see FAQs for details) and you can use a wide range of independent stores along with Halfords and Tredz Bikes.
Find out more on the Hub article for staff and on the FAQs. To apply, visit the Cycle to Work section on My Salford.