Reducing our use of single use plastics can seem daunting at first, but in reality all it takes to start is some simple lifestyle changes. And what better time to do that than Plastic Free July!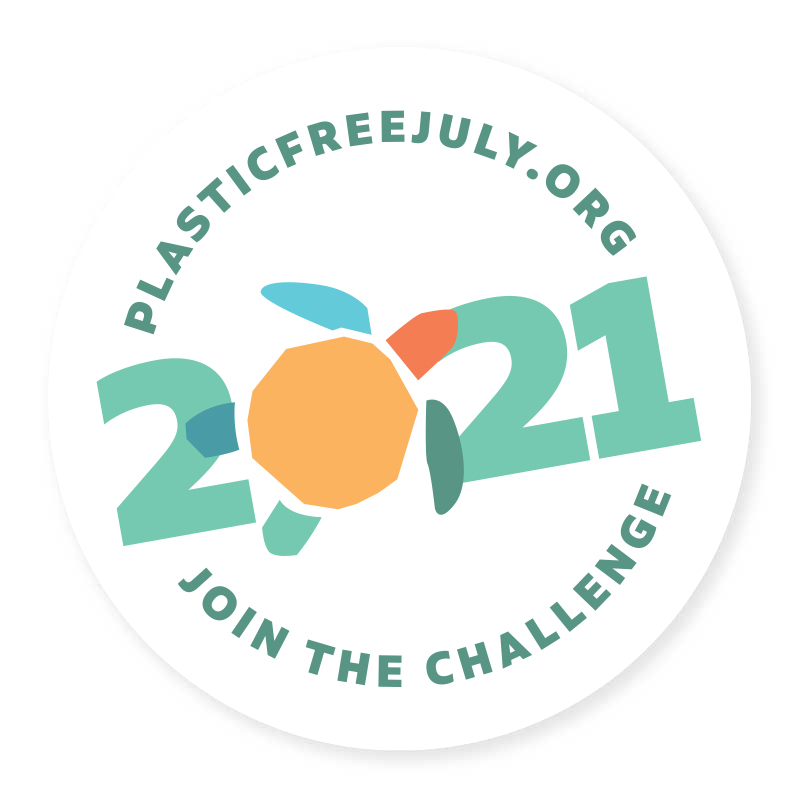 Single use plastics are all around us and while some of them are necessary for safety or hygiene, there are many we can live without. We've put together a list of simple swaps and lifestyle changes which we can all do to reduce the amount of single use plastic in our lives. Have a read and try out the ones you think will work for you. And if you're not sure which single use plastics you rely on the most, you can do a simple waste bin audit to discover which items you could avoid, reuse or recycle.
---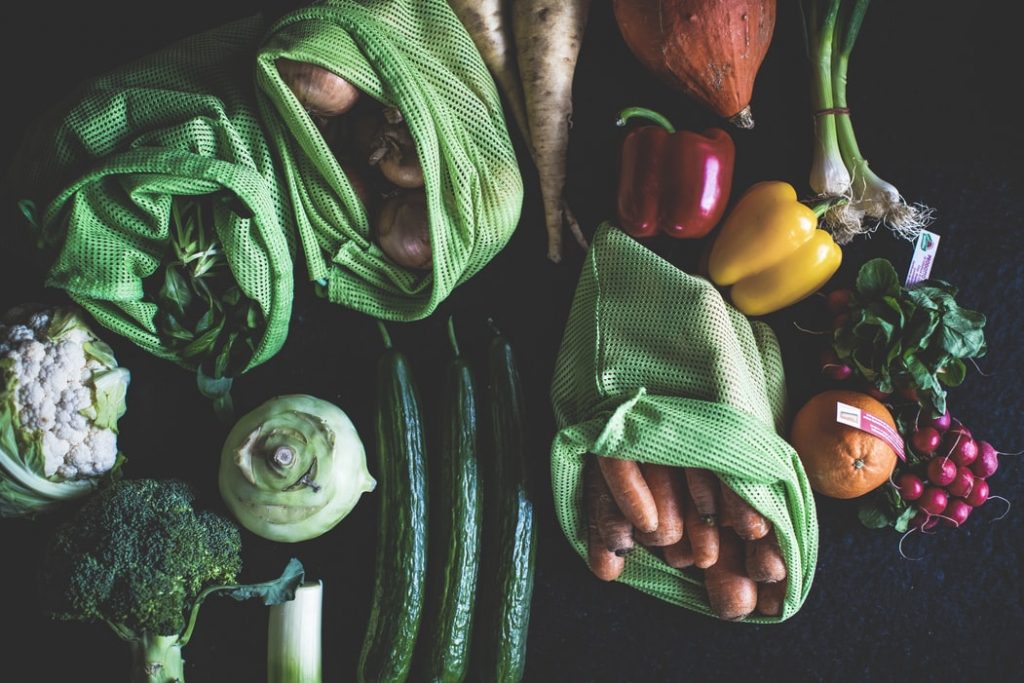 Whenever you can, buy things in bulk (e.g. nuts and beans) or loose (e.g. fruit and vegetables). If that's not possible, opt for packaging materials which can be easily recycled, such as glass or paper. In case that's not an option either and you need to buy something packaged in plastic, try to make sure it is recyclable and reusable – for example as a storage container at home.
The best option is to use the bags you already have at home – whether it's material tote bags, or plastic bags from previous shopping trips. If you don't have any bags at home, some supermarkets now offer cheap reusable mesh bags which are great for buying produce. And if that's not an option, buy a durable shopping bag at checkout next time you go gorcery shopping and reuse it going forward.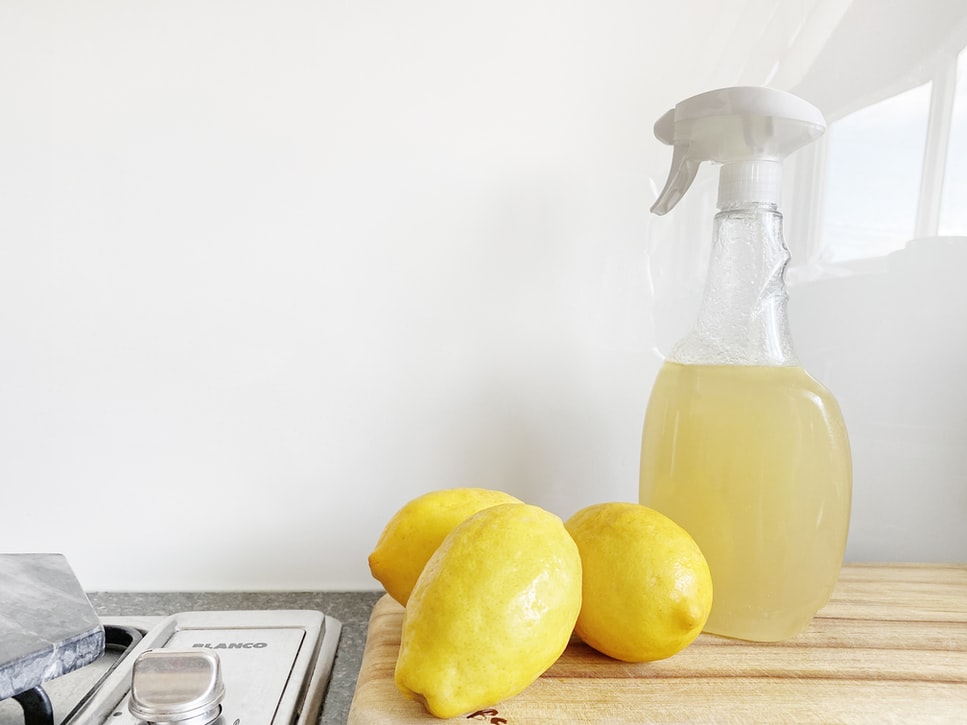 Reusing takeaway boxes and jars
To store leftovers, lunches, meal prep, or the food you buy in bulk, you can reuse jars and plastic takeaway containers. Tip: not all plastic containers can be safely microwaved. Make sure that you use only containers labelled as microwave-safe or transfer the food to a different container, such as heat-proof glass. Also, always discard plastic packaging if it's damaged or warped from overuse.
Refillable and homemade cleaning products
Cleaning products can potentially bring a lot of single use plastics into your home. To avoid that, the first thing you can do is check if there are any refillable stations in your area. This doesn't have to be at a dedicated zero-waste shop – check your local convenience shops and you might be surprised to find refillable stations for detergents! Alternatively, you can also look at making your own cleaning products. Not only is this better for your health and the planet, it can also be really fun! You can find lots of simple recipes online.
Solid shampoo and soap bars
Soap bars are affordable, available pretty much everywhere, and can be easily found packaged in cardboard. The only thing to watch out for is when buying multi packs, make sure the individual bars inside the cardboard are not wrapped in plastic. When it comes to shampoo bars – although they might seem expensive at first, they are often more efficient than bottled shampoo. That's because, even though they are smaller, they are concentrated and therefore more efficient compared to liquid shampoos, many of which contain mostly water.
These are great if you tend to use a lot of cling film and kitchen foil. They are a great at keeping your leftovers and food fresh. Also – you can use these on any containers, so you can use bowls or mugs for storage instead of buying plastic boxes. They're affordable and can be reused for up to a year which makes them cost-effective. You can use ones made from beeswax or vegan alternatives.
Kitchen cloths are often made from synthetic materials. You can avoid these by reusing your old clothes – simply cut them up into smaller squares. Anything goes – from old shirts, through bedding, to underwear. Tip: the more natural the fibre, the better. Another option is to purchase washable alternatives; these can often be used for years so you end up saving money in the long-term.
Earlier this year we have joined the Period Equality campaign run by Hey Girls – a social enterprise working to tackle period poverty. If you'd like to try out a reusable pad or menstrual cup for free, please get in touch with Marta from the Environmental Sustainability Team. All of Hey Girls products are plastic free. Here you can view their fully reusable range. Hey Girls operate a "Buy One Give One" scheme, where for every product purchased, they donate one product to those in need.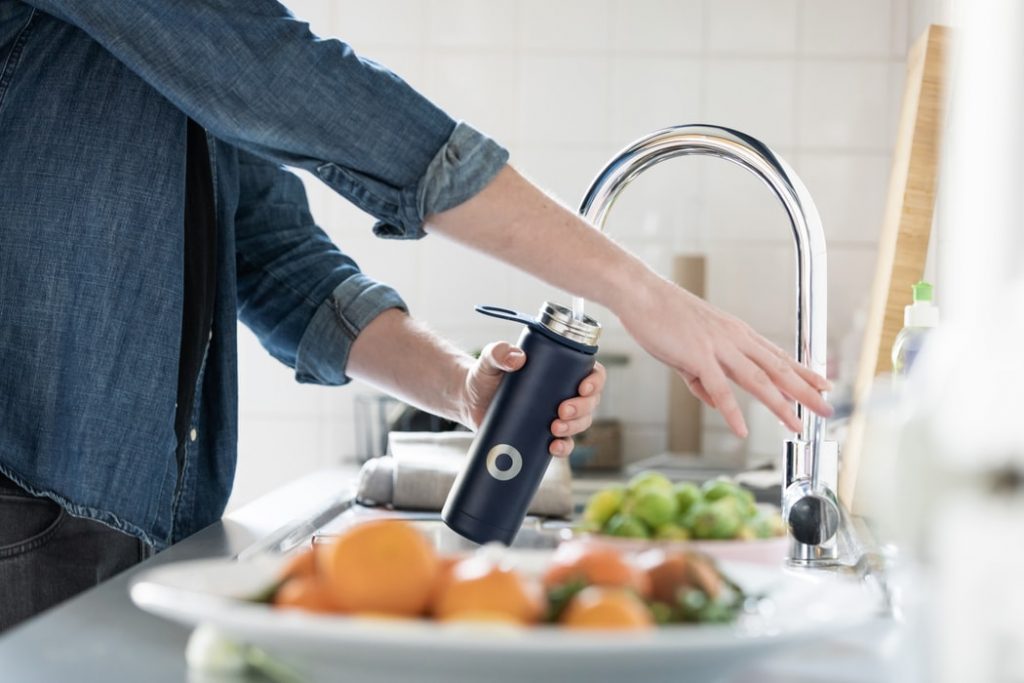 Reusable cups and bottles
Millions of takeaway cups and plastic bottles are thrown away each year in the UK. In addition, single use coffee cups are often not recyclable as they are lined with plastic to hold beverages. Luckily, there are a variety of reusable options for both of these, made from ceramic, glass or stainless steel. Depending on your lifestyle, it might be a good idea to get a steel bottle which you can then use for both water and hot drinks! At the University of Salford there are a number of water fountains which you can use instead of buying bottled water. In addition, many coffee shops (including the outlets on our campuses) offer discounts on drinks if you bring your own cup! Try to make it a habit to take your bottle and/or cup with you everywhere if you decided to purchase one. Another option is to bring a mug to work and make your drinks in the staff kitchen.
Reusable straws and cutlery
There are many options when it comes to reusable straws, including metal, glass, silicone and bamboo. If you can, try to avoid using straws altogether – when ordering a drink, make it a habit to ask the server to hold the straw. For cutlery, there is also a range of available options, however instead of buying a set, you can simply take the cutlery you use at home. Similarly as with reusable cups, the key here is to remember to take these with you. You can store them in a small bag/pouch, and then wash then when you get back home.


---
These are only a few examples of ways to reduce your plastic use and waste. You can find more ideas on this Plastic Free July webpage. Reducing the amount of plastic we use is a journey so take your time to work out which swaps work for you, and which items you can avoid altogether. Remember that there's no need to change everything at once. To avoid creating additional waste, the best way to go about making the changes is to wait until you use up the items you already have, and make the swap the next time you need to purchase them. The most sustainable items are usually the ones you already have at home!
Let us know what you think about these ideas, and whether you have any favourite plastic-free tips and swaps. And if you want to stay up to date with the Plastic Free UoS campaign, follow us on Twitter and Instagram, and keep an eye on this blog.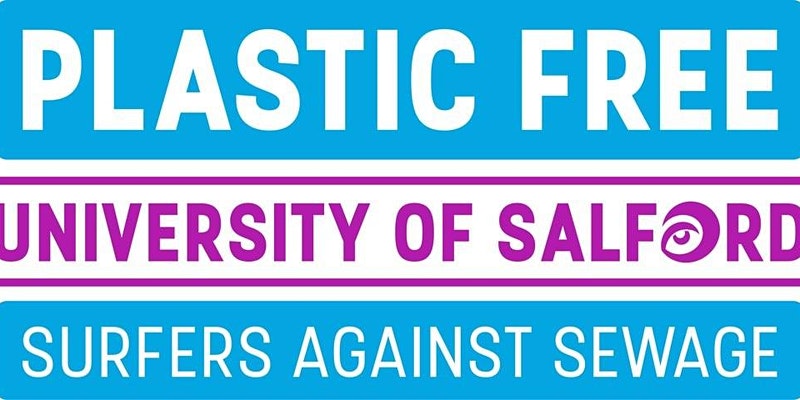 Photo credit: Plastic Free July, Markus Spiske on Unsplash, Crema Joe on Unsplash, Bluewater Sweden on Unsplash