With many of us going back to work and study on campus soon, now is a great time to consider how we choose to travel. Cycling is a great way to make your daily commute more active (which can boost both mental and physical health) and cheaper, while helping you reduce your carbon footprint!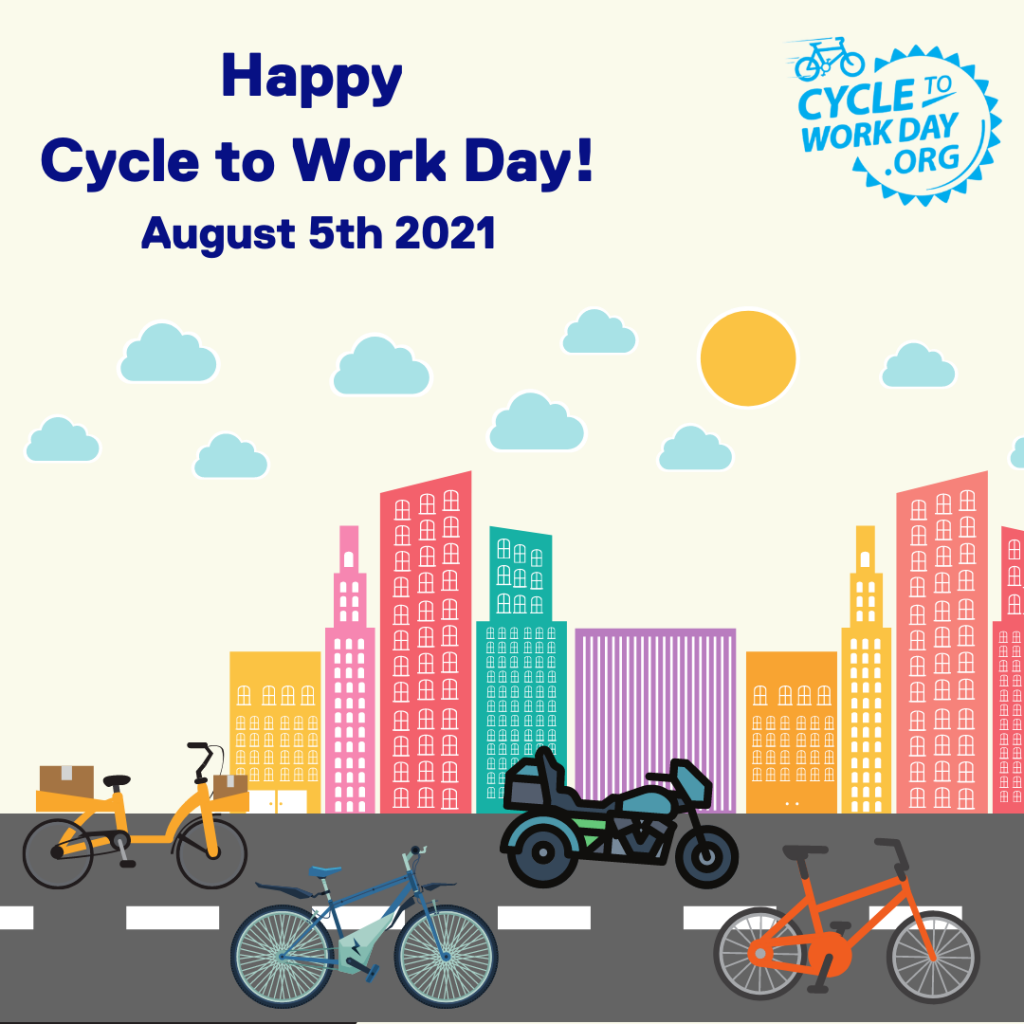 Cycle to Work Day
Cycle to Work Day is the UK's biggest cycle commuting event. It aims to celebrate everyday cycling – no matter how much you cycle or how long it's been since your last ride. And it's also a chance to win prizes!
How to get involved? Simply log today's ride on the Love to Ride community. This year is all about getting back in the saddle so if you're not commuting to work, log your ride to the shop or when simply cycling for pleasure! Sign up here to Love to Ride – it only takes a minute and the account is completely free. To record your ride, you can either do it manually on your account, or connect a smartphone app (such as Strava). Any rides you record on the app will then automatically get synced to your Love to Ride profile. It doesn't matter how far or how fast you ride – every ride gets entered into the prize draw.
Cycling to the University of Salford
Here you can find all of the information about the cycling parking on campus, as well as showers, security, routes and training.
We encourage all students and staff who are interested in cycling to join the Cycle User Group on Teams – click here to request access. The group is open to all and it's a great place to stay up to date with all cycling-related news from around the University.
We're currently working on improving the quality and accessibility of cycling facilities on campus. If you have any feedback or suggestions, please get in touch with our team!
There are also two schemes which are available to staff members:
The scheme opened in July last year as part of the University's commitment to encouraging sustainable methods of travel. In the scheme the University purchases cycles for employees to use for their commute to work. In exchange for the provision of the cycle, participating employees agree to a reduction in salary to cover the hire charge each month, repaying part of the initial cost to the University and benefiting from tax and National Insurance savings via the salary sacrifice arrangement. You can spend up to £2,000 and then pay for it over 12 months.
For more information and to apply staff can visit My Salford. The scheme is available to most staff (see FAQs for details) and it's an opportunity to save at least 32% on bikes and accessories from retailers such as Halford, Tredz, and a large network of independent bike shops.
The scheme was launched earlier this year, in partnership with Manchester Bike Hire. It gives participants an opportunity to try out an electric bike for free for up to 4 weeks. It's a great option especially for longer commutes. The package deal includes locks, lights, helmet (if requested) plus full support & maintenance. After the trial, the e-bike can be returned, rented or purchased.
Here you can find all the details and register your interest.
---
Follow us on social media: