Zero waste is a simple concept that focuses on re-using items as much as possible to reduce the amount of waste that we create. Waste has become a huge problem that has a very damaging impact on the environment. Plastic pollution especially has gained attention as one of worst types of waste we create, due to how it breaks down into microplastics a process that can take centuries it breaks down into. While some plastics can be recycled, a lot of the plastics we use every day cannot. These are single use plastics and are destined to end up in landfills, the ocean or polluting our local environment.
Zero waste stores help combat plastic waste by avoiding using products packaged with single use plastics and instead use refillable containers made from materials such as glass, allowing customers to repeatedly re-use containers for a range of products like dry foods such as cereal, rice and flour as well cleaning products such as detergent and conditioner. Another benefit of zero waste shopping is that you only pay for the amount you need instead of in pre-determined sizes helping reduce other problems such as food waste and saving you money.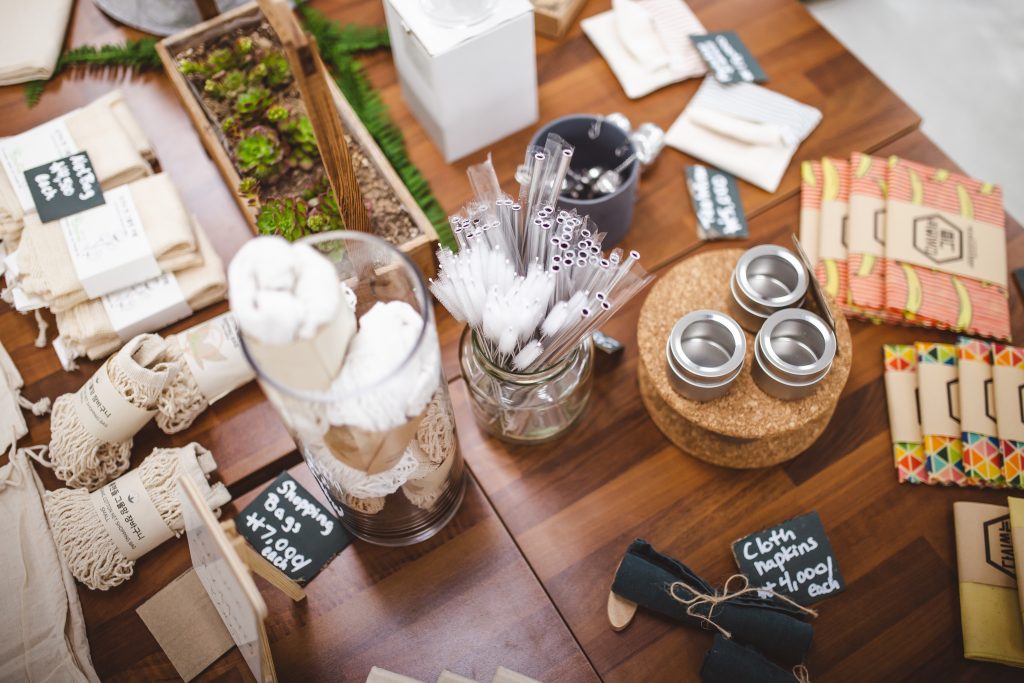 Greater Manchester has a range of great stores that have committed to being zero waste fully or to some degree. Here we have compiled a list of some of the great zero waste stores around Greater Manchester.
| | |
| --- | --- |
| • Lentils and Lather – 50 Burton Rd, Withington, Manchester M20 3EB Lentils and Lather – sustainable shopping in South Manchester | • McCalls Organics – Unit 6, 7 Church St, Manchester M4 1PN Organic Food and Refill | McCall's Organics (mccallsorganics.com) |
| • M20 Refills – 407 Palatine Rd, Northenden, Wythenshawe, Manchester M22 4JS Home – M20 Refills | • The Dispensary – UNIT 106, Ellesmere Shopping Centre, Walkden, Worsley, Manchester M28 3ZH Home (thedispensarysalford.com) |
| • Village Greens Community Co-op – 1 Longfield Centre, Prestwich, Manchester M25 1AY | • Want Not Waste – Academy, Manchester M13 9PR Want Not Waste – Zero Waste Shop – Zero Waste (thezerowastenetwork.com) |
| Organic Supermarket | Village Greens Coop | Prestwich (village-greens-coop.co.uk) • Unicorn Grocery – 89 Albany Rd, Chorlton-cum-Hardy, Manchester M21 0BN Unicorn Grocery, Manchester – organic produce & affordable wholefoods (unicorn-grocery.coop) | • Eighth Day – 111 Oxford Rd, Manchester M1 7DU 8th Day Co-op | Vegetarian Healthfood Shop and Cafe | Manchester |
| • Deadstock General Store, Northern Quarter – 48 Edge St, Manchester M4 1HN | • Bernie's Grocery Store – 3 Hawthorn Grove, Heaton Moor, Stockport SK4 4HZ |
| • Earth Friendly Rocker – 3rd Floor, Afflecks, 52 Church St, Manchester M4 1PW | • Goodness Zero Waste – 10 Crofts Bank Rd, Urmston, Manchester M41 0TS |
| General Stores – Multiple Locations Across Manchester General Stores – Just Another General Store (general-stores.co.uk) | • The Replenishery – 1 John St, Leigh WN7 1DG Zero waste | The Replenishery | Leigh |
As the problem of plastic waste has gained attention the ideas and ideals of zero waste are starting to no longer be restricted to small independent stores, with several large supermarkets including ASDA, Waitrose, Morrisons as well as many others recently trialing refill stations in their stores for products such as cereals, detergents, and personal hygiene products. If successful it may be possible for elements of the zero-waste lifestyle to become much more accessible allowing for a huge reduction in the amount of waste our society produces.