Cycle September is the global event bringing together riders of every level to promote the benefits of cycling. The aim of the month is simple; to get more people riding. It's not about riding the most miles, it's about encouraging others to join in, helping their workplace climb up the leaderboards, and riding for health, happiness and fun.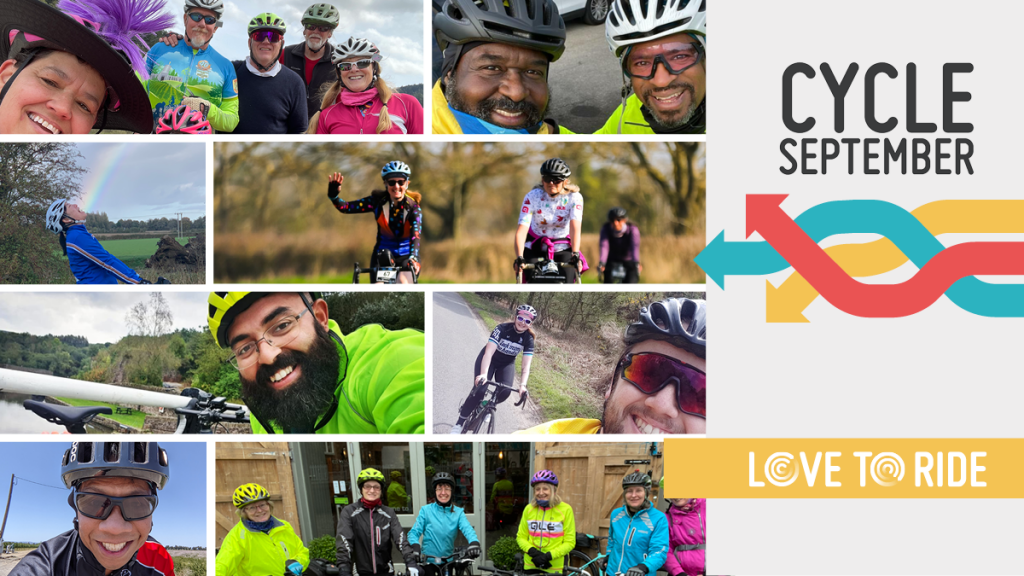 Cycling brings a wide range of sustainability, cost-saving, health, and wellbeing benefits. Encouraging more people to ride means fewer cars on the road, lower CO2 emissions, a reduction in fuel costs, and an improvement in the overall physical and mental health.
Cycle September provides people with a fun and engaging way to meet their wellness and sustainability goals simply by cycling. And for those who are new to riding or hopping in the saddle for the first time in years, Cycle September will connect them with other riders and provide the support and guidance they need to ride with confidence.
This September, we want to bring all the glorious benefits of bike riding to Salford. Even a short ride can help to build fitness, improve mental health, improve sleep, save money and protect the planet. And by riding during Cycle September, you could win prizes while helping our University climb the leaderboards.
To get involved, register at Love to Ride and add us as your workplace, then you're ready to go!
🚲 Cycle anywhere any time – it's not about how fit you are or how far you ride.
⏱ Even a 10-minute ride around the park would count and get you scoring points.
🥳 Score even more points by encouraging your friends, family and co-workers to ride.
🏆 The points you earn will help us climb the leaderboards and count as prize draw entries – there are over 500 prizes to be won!
If you are new to cycling, or it's been a while, there's plenty of help on Love to Ride. From tips articles to Quick Courses, you can upskill and get back on a bike with confidence. This could be a great opportunity to learn to ride, try a cycling commute for the first time, or switch cars for handlebars more often.
---
Interested in cycling? Join the Cycle User Group on Teams.
You can also find out more about sustainable travel at Salford on our webpage.