Gwen Riley Jones is the Socially Engaged Photographer in Residence with the University of Salford Art Collection. During her time with the Collection she had worked with a number of youth groups, including Salford Youth Council and youth environmental charity 'Action for Conservation' to explore: Who are collections for? What stories can they tell? Whose voice can we hear? And how can we think differently?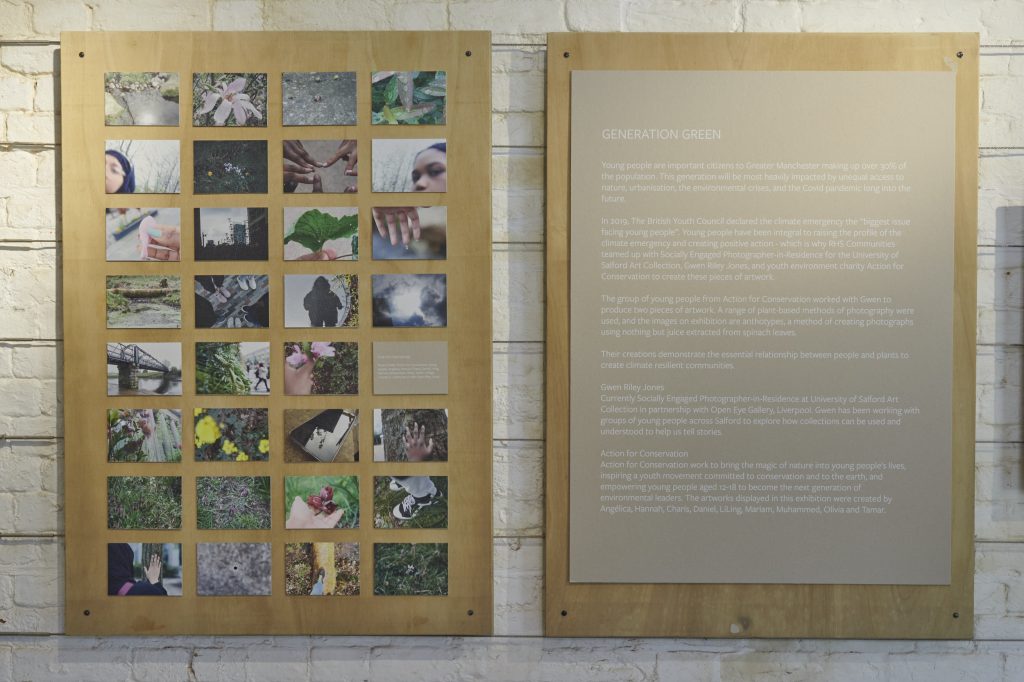 Gwen's work with Action for Conservation in particular has sparked important discussions about the climate, the role art has to play in climate action, exploring plant-based methods of creation and artistic communication. Over the Easter holidays, Gwen teamed up with RHS communities and Action for Conservation to create new artworks to demonstrate the essential relationship between people and plants to create climate resilient communities.
Gwen discusses her experience working with the group, and the resulting exhibition 'Planting for the Planet' at RHS Bridgewater: 'We used art and photography to help us to develop our ideas, get to know each other and think about all the different languages we can use to communicate – verbal, visual, kinaesthetic and experiential. Walking in gardens and by the river, we thought about flooding sites and what plants can do to reduce the risk.'
Liling, from Action for Conservation said: 'By planting more trees and having more green spaces this helps combat flooding, as plants take up lots of the rainwater (especially in Manchester where there's a lot of rain!) while cleaning the air for us.'
On the first day, Muhammed suggested we take part in a debate. So, when we visited University of Salford Art Collection's new Art Store, after viewing and discussing the works selected by the group we debated: 'can art help to stop climate change'? Daniel said: 'I think art can help us solve the climate crisis as it can raise awareness and give people a boost to make a change to their actions and help the earth. Nature can make us more resilient to the effects of climate change as it can help us to prepare for natural disasters.' In general, the group surmised that art can help to stop climate change, alongside education and systematic change.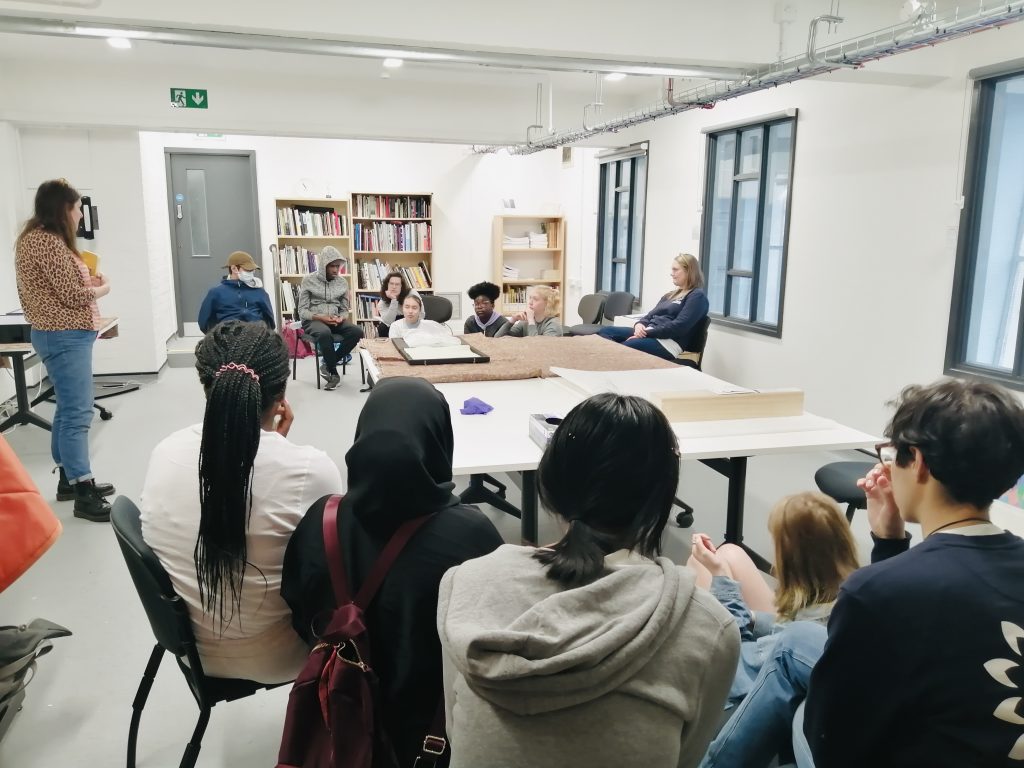 'Art can help stop climate change because it is so effective in sending a message. It can help people process information, but most importantly it can be understood by everyone no matter who they are or where they come from. With every art piece, you learn something' – Angélica, Action for Conservation
We collaborated in a protest workshop with Short Supply and Pride in Ageing at Manchester Art Gallery, sharing conversations and ideas across generations. Tamar said: 'We can use nature to make communities more resilient. We can invest in water capturing systems redistributing the H2O to plants. We can educate more young people as well as create more greenspaces.'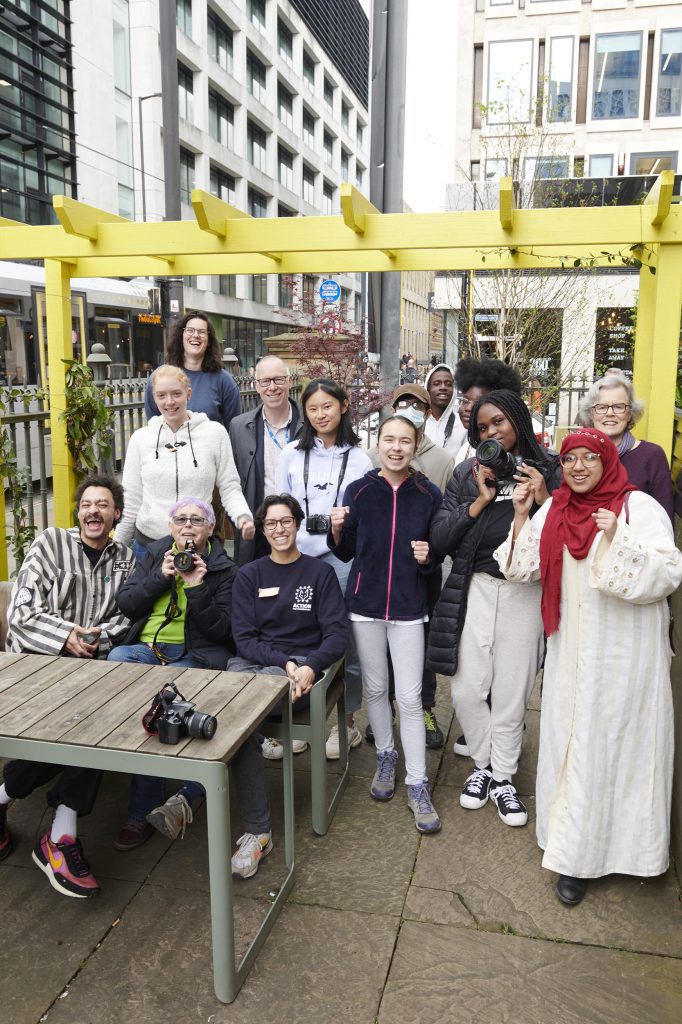 We experimented together with plant-based photographic methods including anthotypes – a process of creating a photographic print using just spinach juice or turmeric. The group really liked this process, saying 'it doesn't use chemicals, it's a more natural method. And say for turmeric for example, I don't really use turmeric, but I probably have it laying around, so I can probably find it in my pantry and have a go at home. It's also more sustainable than other kinds of photography because it uses all-natural materials.'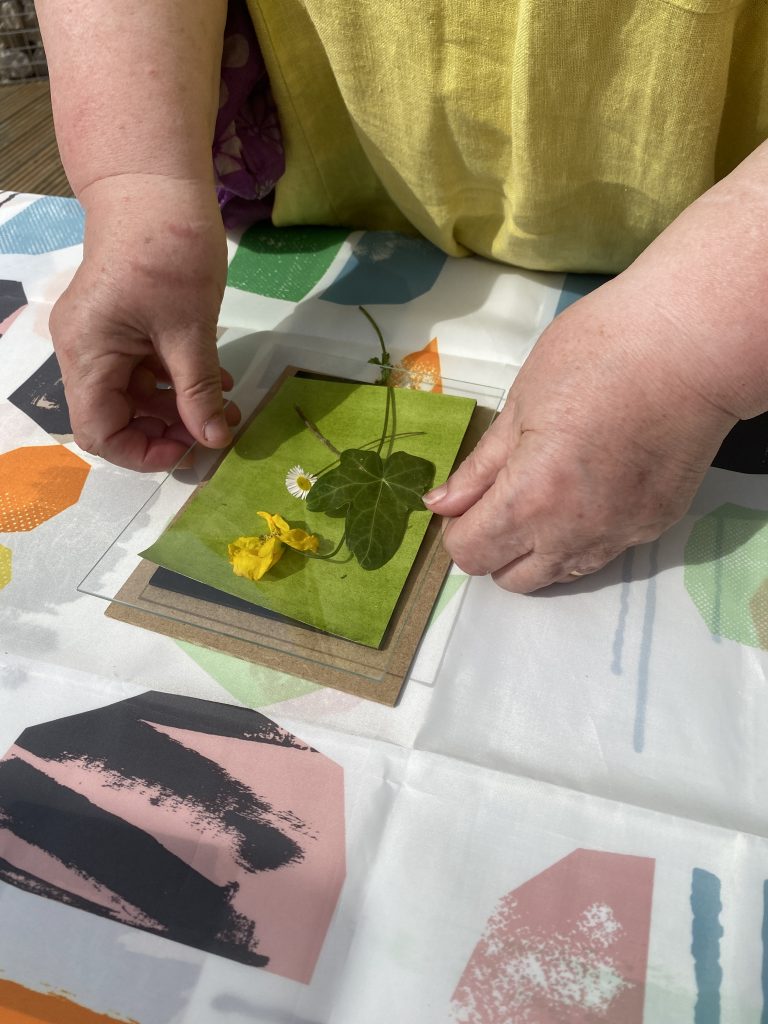 Working with these methods, they produced new pieces of artwork, to demonstrate the essential relationship between people and plants to create climate resilient communities. These artworks were then exhibited at RHS Bridgewater from May 28th – August 28th.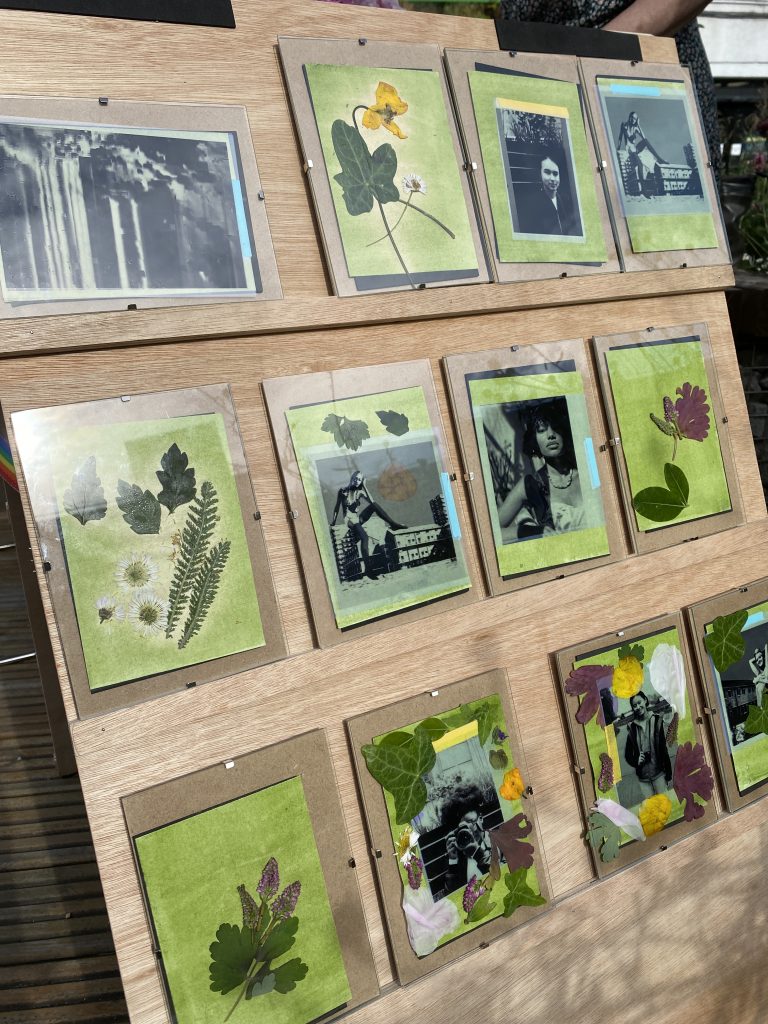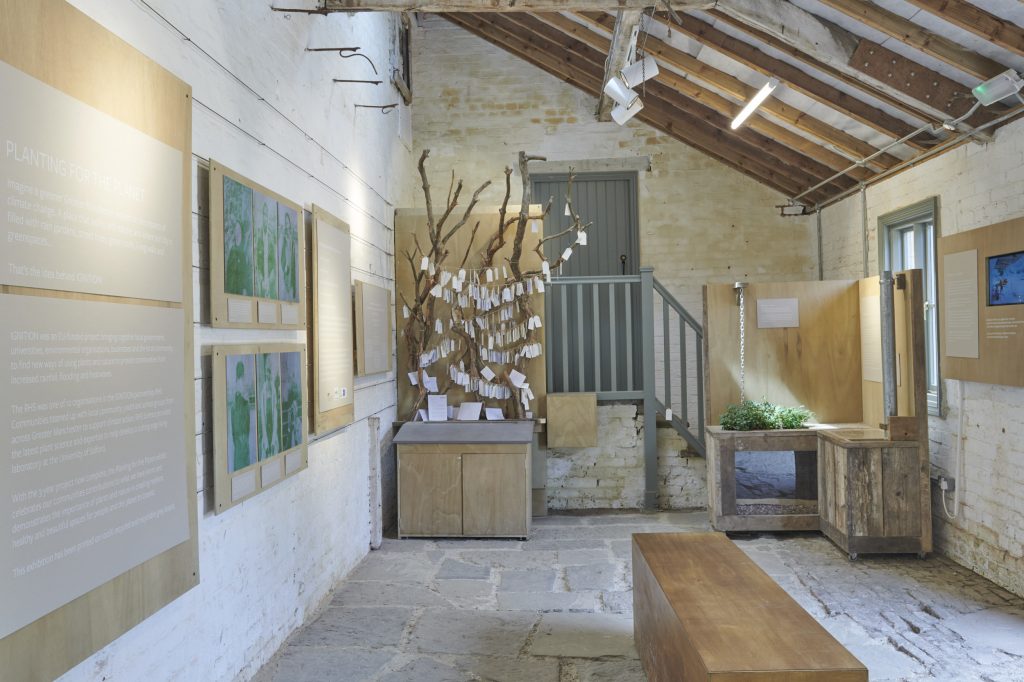 Alongside their own work, the group selected Homage to the Rain from the collection to add to the RHS display. The artwork was originally co-commissioned for the University of Salford Art Collection with Quays Culture, and the film premiered at Lightwaves Festival, Salford Quays, in December 2019.
Homage to the Rain celebrates rain around the globe and explores how we react to it and how it changes our lives. Including video clips from every world continent, the film was produced via an online open call for contributors to send mobile phone clips of local rainfall. The short, looped film is set to an original score by musicians Rob Turner (of Manchester jazz group Gogo Penguin), Sam Healey and Conor Miller.
Mariam, from Action for Conservation, after the group viewed the film , said: "I chose Antony Barkworth Knight's Homage to the Rain, I like it because people are kind of hiding from the rain, it just shows you that people do not like rain, even though it's very beneficial for them, they do not like it."
Fancy having a go at your own plant-based photographic prints at home? Gwen has generously shared her anthotype recipe.
What you'll need:

– 300g of spinach

– A hand blender

– 2 x plastic jug

– 1 x funnel

– Coffee filter papers

A sponge brush

– Acid-free watercolour or cartridge paper

– A clip frame

– Some leaves, flowers or petals – or any other object you wish to use

– Or a photographic transparency – you can create your own using digital transfer film and a home inkjet printer

Method:

Step 1: Put the spinach leaves in a large plastic just and blend with a hand blender until you create a smooth liquid

Step 2: Line the funnel with a coffee filter paper and place on the second jug. Put the spinach liquid in to the second jug and leave to drip (approx. 30 mins)

Step 3: Take your filtered spinach liquid and coat your paper. Allow to dry between each coat – either naturally or by carefully using a hairdryer. Coat the paper 3-4 times.

Step 4: Assemble leaves, petals, photographic transparencies or any other flat objects you choose on the paper.

Step 5: Secure the paper and the objects in a clip frame and leave out in direct sunlight, ideally outside, but inside a window will also work.

Step 6: Wait. Depending on how much sun you have the images could develop in a matter of hours, or over a few days. Your image is ready when the uncovered areas of the paper – that you can see, have faded to near white.

Step 7: Open your frame and reveal your print.

Note: the print will fade if exposed to direct sunlight.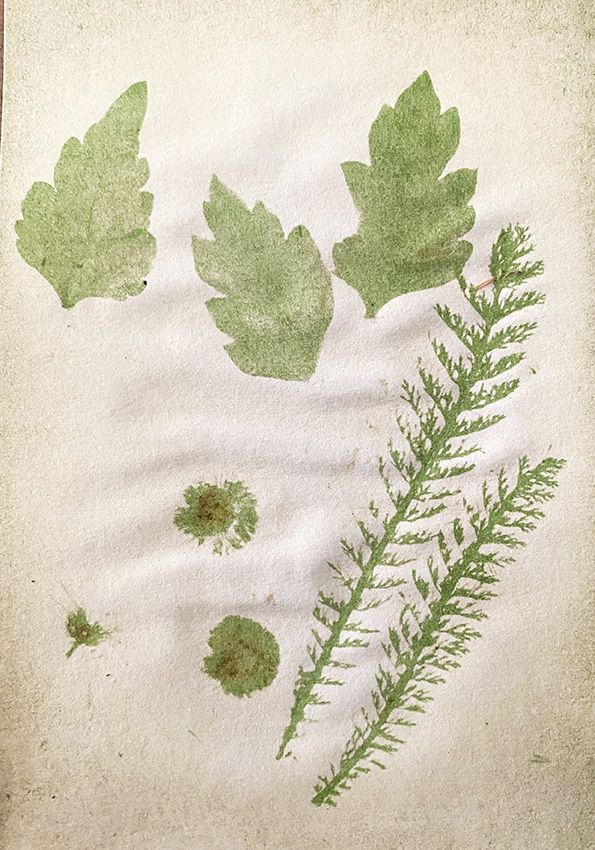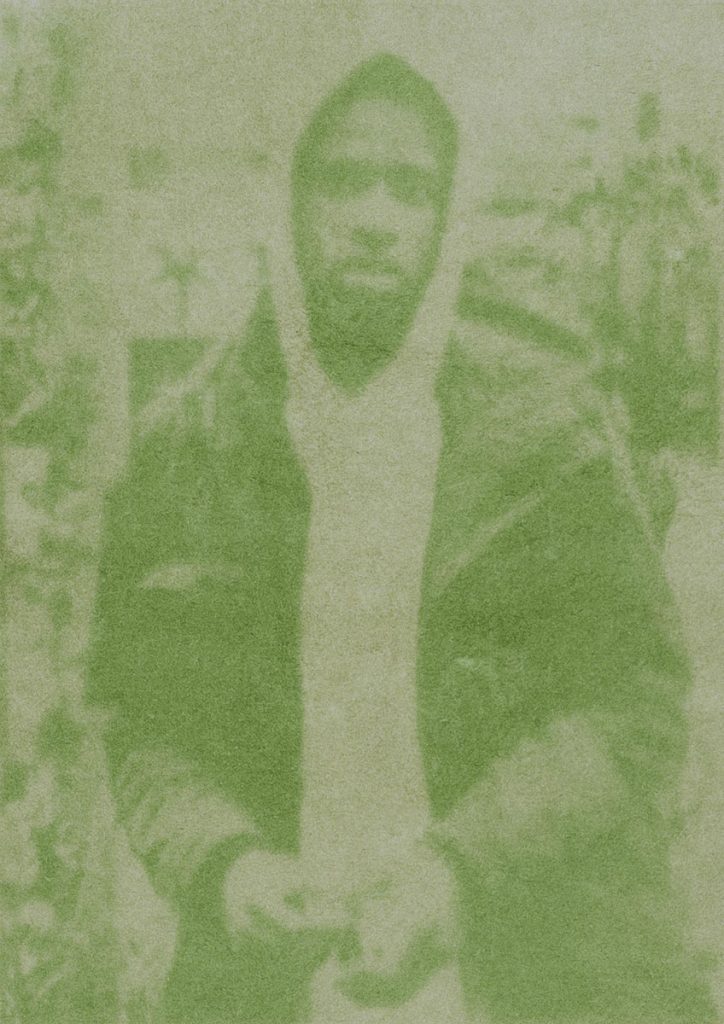 ---
You can keep up to date with Gwen Riley Jones' recent work with the University of Salford Art Collection here.
Plus, you can read more about the work of the University of Salford Art Collection, and browse the works in the collection in the new digital catalogue by visiting: www.artcollection.salford.ac.uk.
Blog post written by Rowan Pritchard from the University of Salford Art Collection Team.