The Library Access browser extension is now called Lean Library. It's a great way to simplify access to e-resources you come across when searching and browsing online. When its pop-up icon appears on your screen, just click for resource access options. Lean Library allows you to read electronic journal articles, e-books, reviews, and other online material provided by the Library, without having to visit Library Search first. It has some nifty advanced features too (see the 'What else…' section below), and it's just got better!  
Wait – how do I get Lean Library?  
Simply install the Lean Library extension and select 'University of Salford' to get notifications when on websites it can help with. Please check that you have the latest version of the browser – the extension may not work if your browser is not fully up to date. 
Did you say it's just got better..? 
On 31st May the extension got an update which made it easier to access settings from its pop-up icon. This helps you control how you use Lean Library for a better, faster, sleeker experience. This update was automatic, so you don't need to do anything.  

What difference will this make?
The difference will be a new 'floating' Lean Library button. This no longer needs pinning to your toolbar, making access even easier. You can choose where the button sits in the extension settings. You'll also see a bar counting down at the top of the pop-up so you know when it will close.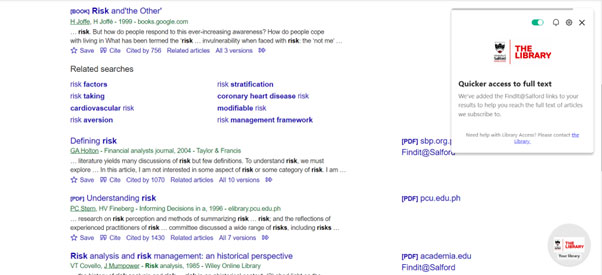 How can this help my studies?
Lean Library makes it easier to access electronic resources and saves you time, money, and effort. Reading electronic journal articles, e-books, reviews, and other online material provided by the Library is made much easier, especially when off-campus – and it's amazing how much you can get access to:
I have encouraged all the students I have worked with to add the extension to the browser. They have started to see how much time (and money!) they can save as they see how many of the titles, they are interested in are available from our Library. 

Helen Heyes – Academic Support Librarian
How to use Lean Library 
Lean Library automatically detects when you are on a site where the Library has a subscription to and prompts you to log in. 
If you visit a site that the Library doesn't usually provide access to, the extension will try to find an alternative route, including Open Access content. 
Lean Library automatically links to library content on Google Scholar making it simpler to access what you need wherever you're searching. Find out more by watching this short video which explains how the extension works.  
Do I need to use certain browsers?
The browser extension works with Google Chrome, Firefox, Microsoft Edge, Opera and Safari, It requires a 'once only' installation process of two mouse clicks on your laptop or PC.   
If you require any assistance or support with Lean Library please contact the Library! 
What else can Lean Library do?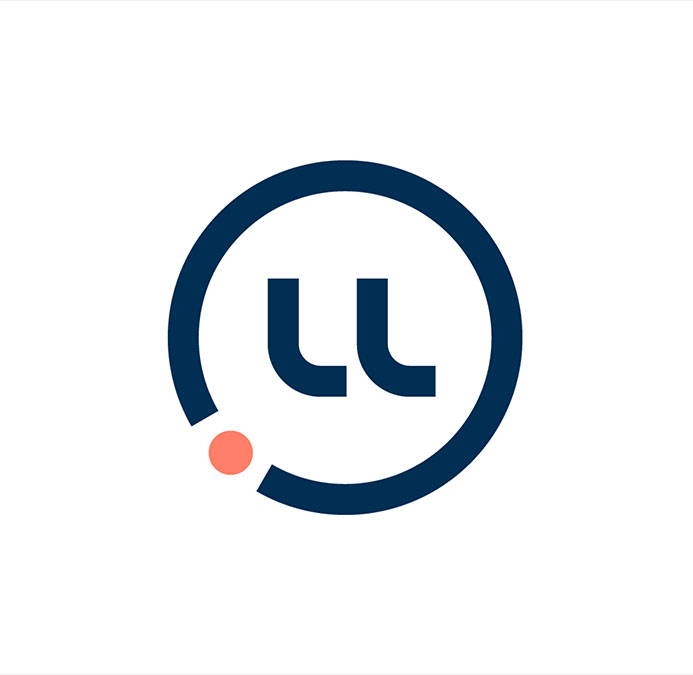 Already using Lean Library? Here are some helpful features you might not know about: 
Lean Library has a 'highlight and search' feature. This enables you to highlight key words and phrases on any webpage. Then you can search within the Library for resources that match your highlighted terms, all with one right click! 
Scite.ai is a tool for showing if a resource has a number of citations and whether it's been supported or disputed by others.  It adds a little box to Google Scholar and e-resource sites when there's a DOI number (digital object identifier).
Table of Contents Alerts adds links to Google Scholar which allow you to sign up for email alerts when new articles are added to your favourite journals.   
When using Lean Library you will remain completely anonymous. The Lean Library browser extension doesn't collect any personal information unless you actively share it. It also doesn't collect your IP address or your device's unique device IDs. 
It puts the library resources into the workflow when you need them, making them easily and quickly available. This saves you an average of 3 minutes per search. 
Did you know that over a third of all academic content is available as an Open Access version? The extension gives you access to 30 million plus Open Access papers.