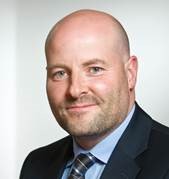 I am very pleased to advise colleagues that the University's nine re-launched Research Centres are now fully up and running. Based within Schools, Research Centres are built around the University's areas of research strength, capacity and excellence, and are the driving force for supporting academics and research colleagues to undertake high-quality research and generate income.
With 440 research-active academics and over 900 PhD students, we have a lively and creative research and learning environment. Our world-class research spans areas as diverse as computer security, disaster management and homelessness. The revised network of Research Centres is part of the University's 2014-2020 Research Strategy, which has already led to investment in 14 new research posts, around 70 PhD studentships and research infrastructure.
The nine new Research Centres are: the Arts, Media and Communications Research Centre, Biomedical Research Centre (BRC), Ecosystems and Environment Research Centre (EERC), Centre for Built Environment Sustainability and Transformation (BEST), Centre for Urban Processes, Resilient Infrastructures & Sustainable Environments (UPRISE) Centre for Health Sciences Research, Centre for Nursing, Midwifery, Social Work & Social Sciences Research, Salford Business School Research and Salford Innovation Research Centre (SIRC).
The aim of the Research Centres is to drive and concentrate research excellence at Salford, identifying, recruiting and retaining successful academic colleagues to maximise research performance and build critical mass, strengthening the University's research excellence. Led by Research Centre Directors, they develop, support and promote excellent research with impact – maximising the quality of the University's Research Excellence Framework (REF) submission, improving our standing in institutional league tables, and raising our national and international reputation.
The improved postgraduate research support, management and supervision will enhance the student journey, attracting and retaining the highest quality students and maximising their outputs and impact.
The Research Centres will align with the Industry Collaboration Zones (ICZs), and will work towards achieving the University's 2014-2020 Research Strategy aims, which include generating £8.1m research income by 2017/18, achieving the target of 70 per cent of on-time full-time PGR completion (submission within four years) and submitting at least 25 per cent of staff to REF with a minimum GPA of 3.0.
Professor Nigel Mellors
Pro Vice-Chancellor Research & Enterprise
Leave a comment
---