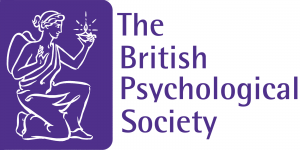 The way in which we allocate attention to our surroundings has a significant impact on our ability to perform well in any given task, and anything that limits attention can have serious consequences. Researchers from Psychology have been investigating the impact of emotion on attention and they have recently been awarded funding from the British Psychological Society (BPS) to pursue this work.
Dr Catherine Thompson and Robert Bendall will be supervising Ashley Taylor (a second year Psychology and Counselling student) on a project exploring whether negative emotions (e.g. sadness and anger) can limit cognitive resources and therefore limit performance.
The BPS Undergraduate Research Assistantship, "a prestigious award that marks out a student as a future researcher and potential academic", will fund Ashley to work on the project over the summer, and she will have the opportunity to present the findings at the BPS conference in 2017.
The Applied Psychology Research Programme at the University of Salford has an established record of hosting summer studentships and research interns and Ashley will be joining a thriving community of researchers working on a wide range of projects.
Leave a comment
---