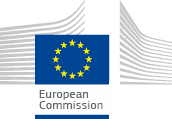 Professor Karl Dayson, Associate Dean of Research and Innovation in the School of Arts and Media, and Dr Pal Vik, Research Fellow, have been appointed major roles overseeing the funding of small loans to businesses across the European Union. Professor Dayson will sit on the European Commission steering committee, responsible for the Code of Good Conduct for Microcredit Provision and Dr Vik will deputise for Professor Dayson.
Microfinance refers to loans of up to €25,000 and the provision of financial services for entrepreneurs and small businesses.
The official providers who issue these loans include the local Greater Manchester's Business Finance Solutions, part of the Manchester Growth Company and are able to do so through access to portions of €180m set aside by the EU for this purpose.
Professor Dayson's appointment will see him sitting on the assessment committee, reviewing all applications made by institutions wanting to access the fund and he will be the only academic member. He is an internationally  recognised expert in microfinance, having written extensively on the subject and co-edited the Handbook of Microcredit in Europe – widely regarded as the definitive guide to microcredit.
Both Professor Dayson and Dr Vik have worked closely with the European Commission for the last eight years, looking at ways of improving the way in which small loans providers operate across Europe, and both have worked with organisations to develop a Code of Conduct for institutions to follow.
Of the appointment Professor Dayson said: "It's a huge honour to be the only academic sitting on the steering committee, which will allow me to continue our work raising the standards of these microfinance providers, benefiting customers and making sure taxpayers across Europe get the best value for money. The position also demonstrates Salford's strong position in making sure our research has a significant impact in the real world."
Leave a comment
---