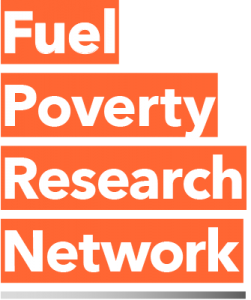 Fuel Poverty Research Network Autumn Meeting
10am – 4:30pm, 1st November, Media City
The second meeting of the Fuel Poverty Research Network (FPRN) is being held on 1st November. It is hosted by the Sustainable Housing and Urban Studies Unit (SHUSU), University of Salford on the University's campus. The event will incorporate the autumn meeting of the Association of Local Energy Officers North West and include a presentation on their activities.
With the theme 'Fuel Poverty: Telling the Story' this interactive session will look at creative ways of understanding and sharing experiences of fuel poverty and learning from some inspiring projects from Greater Manchester and beyond. It is an opportunity to learn about new and creative ways of communicating research and maximising impact, and to be part of a growing network working on this important issue.
The day runs from 10am to 4:30pm and has presentations in the morning followed by an interactive session in the afternoon.
More information and registration at
http://www.fuelpovertyresearch.net/november2016/
Any questions, please contact Graeme at g.sherriff@salford.ac.uk
Leave a comment
---