La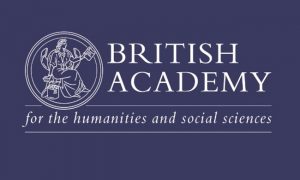 st week, the University Alliance joined up with the British Academy and Salford University to host an event exploring international research.
Professor Gerry Kelleher Pro Vice-Chancellor for Research and Enterprise and Alun Evans Chief Executive of the British Academy launched proceedings at the University of Salford's Media City campus. Over 100 researchers and senior academics from the across the region where invited to attend the day-long event which included presentations from Salford academics Professor Ralph Darlington and Dr Samantha Newbery.
The event highlighted British Academy funding opportunities, explored policy and structural issues around international research and shared best practice and was accompanied by a supporting exhibition of delegate research.
Matt Robinson, Policy and Programmes Manager at the University Alliance said: "We found it incredibly useful to hear first-hand about the barriers and solutions encountered while undertaking international projects. This is a really interesting time for international research. The formation of the Global Challenge Research fund and UK Research and Innovation means that the way these international projects are funded and run will change over the coming year so having heard experiences of researchers presenting today greatly enhances our understanding and helps to inform discussions we will be having."
The British Academy is the UK's national body for the humanities and social sciences – the study of peoples, cultures and societies, past, present and future.
---
Tags:
Adrian Duckworth
,
Alun Evans
,
British Academy
,
Dr Samantha Newbery
,
Global Challenge Research fund
,
international research
,
Matt Robinson
,
Media City
,
Professor Gerry Kelleher
,
UKRI
,
University Alliance
,
university of salford
Posted in
general
---
Leave a comment
---