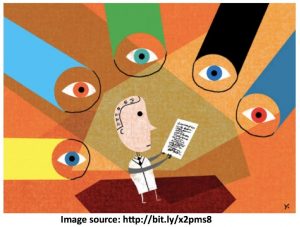 As a researcher, sharing your work is essential to furthering the discussion, development and potentially even funding of your findings. The sheer quantity of guides available on "how to write" and "how to target X journal" perhaps signifying the impact of targeting the right place and the best audience for your research.
Before reaching the stage of submitting in the hope of publication, many publishers expect researchers to have already made some key considerations:
Is your research original, engaging, innovative?
Who do you expect to be the audience for your research?
Which journal(s) do you think might be interested in accepting your article for publication and does your article fit with their aims, scope and style?
What are your open access needs?
Is your manuscript suitably and well written (free from grammatical error, solid narrative, clear abstract and conclusions) in accordance with the journal's style guide?
Your researching peers and foremost, your supervisor, are the best place to start for advice on where to publish and whether your manuscript is ready. Then, once you think you have found the right journal for your article, you should read their Author's Guide and make sure you can freely submit to them as some journals are invitation-only.
Remember that your article may see several incarnations before the publishable version is completed. Your article will be peer reviewed before it reaches print (or online publication) and editors can advise on and request changes of any size, from the title to the body text.
However long it may take to reach publication, once it does happen, remember to:
Upload your author's accepted manuscript to the University repository, USIR, within 10 weeks of acceptance for publication to comply with the University's policy.
Comply with your publisher's open access (OA) agreement. Whatever the agreement that was made on signing of contracts, ensure you understand it and comply.
Share links to your article! You've spent months, maybe years, researching, collecting and analysing data and putting together drafts now it's time to get your research recognised. By sharing a link to your article on your publisher's website or USIR your chances of increasing your number of citations and sparking commentary are greatly increased. Just remember, depending on your open access agreement, if the person or institution accessing your link doesn't subscribe to the journal they may not be able to read beyond the abstract.
If you don't already have a social media presence then starting with places like Academia.edu, ResearchGate, Twitter and LinkedIn is a good way to share your researcher profile, connect with other researchers and upload your publications (with OA caution). You might also want to consider getting an ORCID.
A quick Google search will return 100s of "Writing for Scholarly Journals" guides. Elsevier produced this comprehensive handbook and the University of Salford's Professor Peter Hogg contributed to this guest editorial in Radiography 'Guidance on good practice in authorship of journal publications.'
@SalfordResearch | www.salford.ac.uk/research | HEFCE – Open Access Research
R. McKittrick
---
Tags:
Academia
,
authorship
,
Elservier
,
LinkedIn
,
open access
,
ORCID
,
Professor Peter Hogg
,
publication
,
research
,
ResearchGate
,
scholarly
,
social media
,
style
,
Twitter
,
university of salford
,
USIR
,
writing
Posted in
AMC
,
BRC
,
EERC
,
general
,
HS
,
SBS
,
SIRC
,
UPRISE
---
Leave a comment
---