It is a truism that companies that have lasted 100 years tend to be those built on a foundation of ethical principles. Thomas Cook is one of those.
But recently it has declined and is in trouble over its handling of the case of two children dying on one of the holidays it arranged.
Why is this?
Some believe it is because of the reign of lawyers – the company had become so entrapped in legalistic thinking that it had lost its 'humaneness'. In this post, I try to look under the surface of this, and find a lot more.
Leave a comment
---
After over 4 years of assisting small and medium-sized enterprises (SMEs) in the North West of England by placing students and graduates in companies to carry out short-term paid internships, the highly successful Unite with Business project has now come to an end.
Being part of Salford Business School's business services offer, Unite with Business is also a great example of regional collaboration between six universities: the University of Salford, University of Central Lancashire (lead project partner), University of Chester, University of Bolton, University of Cumbria and Lancaster University.
Unite with Business was funded by the European Regional Development Fund and supported over 1800 businesses and created over 470 jobs.
Leave a comment
---
Join us for a free Digital High Street breakfast workshop for local retailers who want to find more about social media and eCommerce.
The high street is operating in an ever more challenging economic context. It is important that retail businesses adapt to change in order to maximise their profile and customer base.  This workshop will be of interest to retail businesses from across Salford that are looking to continually improve their business performance and gain an introduction to the potential benefits of digital technology to their business.
Salford Business School and Salford City Council are working together to help local retailers to use technology and social media more effectively for their businesses.  This will be an opportunity to network with colleagues from the retail sector, gain a few insights into how technology can benefit your business along with a few tips from the taster sessions.
Date: Thursday,  11th June 2015 from 7:30 AM to 9:30 AM
Leave a comment
---
As the UK's number 1 technical recruiter, with 46 years of recruitment and HR experience, Morson Group is proud to be the primary sponsor of the Salford Business School Ball 2015.
There is so much conflicting information available regarding job hunting and graduates, but it provides little help to actually doing the daunting task and landing that first job. There are mountains of tips and tricks to help you with creating the perfect CV, mistakes not to make in interviews, the best way to dress for an interview, behaviours to embrace when in the job and the list grows each day. Let's look at how we can clear things up and get you on track for finding your perfect opportunity.
Leave a comment
---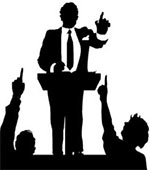 At Salford Business School,  we have a thriving PhD community from a range of fascinating business, management and law students from around the world.
A great example of this community coming together is our recent Doctoral Symposium in the world class facility of the ThinkLab. This showcased some of the superb PhD research projects which are currently being conducted within the School, as well as the high academic calibre of our PhD students.
Leave a comment
---
"Human resources are like natural resources; they're often buried deep. You have to go looking for them, they're not just lying around on the surface. You have to create the circumstances where they show themselves."
― Ken Robinson
People are the biggest asset of any organization. However, managing employees in order to maximize them for the benefit of the organization is still a challenge. Why?
Before finding the answer to this question, let's take the story of #MrBoss as an example. What do you think of him as an Human Resources (HR) manger? Yes, he would be acceptable if he lived 100 years ago, where employees were supposed to absolutely obey and follow their employers' management style without question. However, it is 2015 now. Things have changed.
Leave a comment
---
Why should I undertake an MBA? This question is often asked on twitter #WhyMBA as people contemplate the decision to complete a Master of Business Administration (MBA). To help respond to this question, we carried out research on the current MBA students at Salford Business School to determine what was important to them.
One of the greatest advantages of completing an MBA is the enhanced employability, 88% of Salford Business School graduates find a job or go onto higher study within 6 months of graduating according to the Destinations of Leavers from Higher Education (DLHE) survey. MBA graduates typically earn higher salaries then other graduates and enjoy an average salary of £96,661 according to the AMBA Careers and Salary Report 2014.
One of the biggest advantages of completing an MBA is the enhancement of your employability, in particular at senior level in an organisation. Since the MBA degree is highly valued, having such a qualification opens up the job market, increases your chances of being invited to the interview and therefore provides greater career opportunities.
Leave a comment
---
Salford University Parkour -'Behind The Scenes' at Salford Business School.
The newly formed Furtherfaster team have devised and developed an innovative and interesting content strategy, using a Parkour expert in a promotional video, aimed at promoting the excellent Masters courses at the award winning, Salford Business School.
The #FurtherFaster team from Salford University have worked on the exciting new campaign promoting the MSc Accounting and Finance course at Salford University.
The campaign utilises the latest social media online platforms such as Twitter, Facebook, Instagram, Vine and YouTube to communicate with potential students and educating people on how how to change careers and gain a promotion in their workplace. The focus of the promotion is a bespoke video, which was filmed on a beautiful sunny Sunday morning on location at the Salford Business School, Salford University main Peel campus and Media City UK campus.
Leave a comment
---
Yes! You heard it right we have Alien sightings at the University of Salford, it is confirmed to be particularly prominent amongst MSc International Events Management students.
Alien life form has been sighted at the University of Salford; it has been seen walking around Salford Business School helping students find their way to a better future.
It is believed that the Alien who people are calling SalfordUniversET has come from the future and is now showing us humans what the future lies for them.
Many students believe that SalfordUniversET glasses are the gateway to the future.
Until now it has shown the way to many students from across the globe.
Leave a comment
---
Since the dawn of human history we rely on the study of Human Resource Management to help us reach magnificent results. Any achievement carried out successfully needed a considerable amount of organisation and management. The three main resources available in these projects are time, material and most importantly human resources.
Let's just think about the immense buildings of ancient civilisations: the Pyramids in Egypt, the Greek and Roman Temples, the Great Wall of China, or the improvements that human society got after the Industrial revolution and the French revolution.
How could these be obtained and created by exploiting the force of hundreds of people without management theory?
Leave a comment
---