So you have heard of social media and that many people and businesses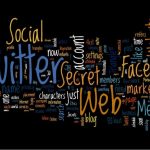 s are using it. But do you know about using social media for your business the correct way?
I am an MSc Marketing student here at Salford Business School and I attended the 'Creative Pro-Social Manchester' conference on Friday 16th July. I was able to listen to many discussions and panels on how businesses use social media nowadays. Lots of people within Digital attended. Everyone had interesting thoughts and ideas on what makes up effective social media usage.
Are you using social media for business networking?
The first panel had a lot of comparison between online and offline networking. Which one you choose depends on your personal style. All of the social channels are using unique voices. With Twitter it is easier to adopt a conversational and friendly tone. It is also simpler to find out about people online than it is face to face. We can go and search them on google to see if we want to talk to them, I know I always do! Read more…..
Leave a comment
---
Are you worried about gaining work experience? When you finish university how will you stand out when applying for Graduate roles? I knew how competitive the Graduate market was. This was something I considered in my second year that drove me to apply for a student placement.
I spent my third year on a student placement. I highly recommend a year in Industry. Everyone should consider it! It is your chance to gain some fantastic working experience while you complete your degree.
I spent last year working for Virgin Media. This has been an amazing experience and has given me more opportunities than I could have ever imagined. Day-to-day I have been responsible for coaching off-shore partners in India and the Philippines and taking a communication lead on high scale projects. I have wrote nominations for national awards as well as internal communications to share key-information.
Now I am coming to the end of my student placement I have begun to reflect on the year and really appreciate the fantastic opportunity I have had. I have built knowledge, developed skills and grown into a more confident person. In the second year I was hesitant on whether a placement year was for me. I thought adding another year of study to my degree was delaying my completion of my course. Having now had the experience I can tell you that it is 110% worth it!
Leave a comment
---
'Just remember this – in this country they drive on the wrong side of the road': why we should have expected the referendum result we got.
Not only will businesses have to live with the consequences of the result for a long-time, Brexit also serves as a case-study on how to make a bad decision. Nate Silver, the American uber-predicator, says his failure to predict Trump's rise was because he refused to follow the data and instead allowed his intuition and prejudice to get in the way. The EU Referendum had data in spades.
Just over a week on from the EU Referendum and it's time to take stock and grapple with a key question: Why was the referendum result such a surprise to so many?
Leave a comment
---
#Brexit impressions: It is early days following #Brexit result and a number of people are asking themselves if #Brexit was the right choice? Brexit impressions 3 working days in – whether or not you as an individual have someting to #Bregret at this time depends on a number of factors.
The vast majority of short term #VoteStay predictions have materialised – falling Sterling, tumbling stock markets, UK credit ratings downgraded and reduced economic growth forecasts – despite these being hailed as scaremongering by the #VoteLeave campaign. Soon too, UK residents will see a rise in the cost of living – petrol, food and other imported items will become more expensive due to the falling Pound. However, UK holidays (staycations) and UK based suppliers will benefit from renewed demand. Exporters will also see their goods become more affordable again because of the falling pound against other currencies.
It is still far too early to be able to make a conclusive judgement about the #Brexit decision. One of the main reasons for this is that the #VoteLeave campaign did not have a clear plan of what style of relationship they want with the EU going forward. On the other hand, both campaigns were very negative showing to the public the "extreme" case scenarios. Some of these are now being backtracked on including the emergency budget by George Osborne and the £350 million pledge for the NHS by Boris Johnson.
There will be no immediate material change to the UK's position in terms of immigration, sovereignty; here are some views from academics at the University of Salford on the road ahead following #Brexit:
Leave a comment
---
Do you need to join an online marketing course to get the right tools for your business? For anyone who grew up in the last twenty years or so, digital or online marketing is just another thing that happens. Yet for the rest of us (those with a few more wrinkles) it's still a major phenomenon that has changed the way businesses of all shapes and sizes go about publicising their goods and services to potential customers locally or in the wider world.
Despite online marketing having been around since the nineteen nineties (arguably earlier) there are still many small and medium sized companies that are out of touch with the digital world and who require guidance in order to make full use of advertising and selling online. Unsurprisingly this has seen the emergence of many new digital agencies specialising in online and wider forms of digital marketing, such as marketing through mobile phone apps and interactive media.
Leave a comment
---
On Friday morning, 24th June 2016 I woke up to the news that the UK had voted to #leave at the EU Referendum. I have to admit that I was confused and I still am. I was a #Remain voter. However, practically everyone in my village was voting #Leave. I knew there were pockets of #Leave voters. I just thought we overall, after everything was counted, would be staying in the EU.
What is more concerning is the number of #leave voters who are showing both anger and #Bregret. They never believed their vote would matter and were actually as convinced as me that the UK would #Remain an EU nation. Have you, like these voters, got anything to #Bregret? In particular, that within hours of the result the key pledges of the leave campaign have been backtracked on – was the nation misled?
Shortly after the result was announced #Bregret was born. Many #Leave voters admitted that they had not expected the drop in the value of the pound. Others were angry when Nigel Farage admitted that the NHS funding claim was a 'mistake'. These feelings and expressions of remorse have grown. They started with the voting public ringing electoral services to ask if they could change their vote, and since then #Bregret has gone digital.
Leave a comment
---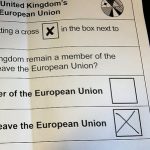 The polling stations have closed, over 30 million votes have been counted and verified and the result is in: and it's Brexit. Over the coming months, the UK must now negotiate on a number of Brexit consequences.
Below are the thoughts of academics from the University of Salford addressing some of the key Brexit consequences. Find out what they think about a range of topics such as tourism, financial and political stability, international relations, premier league, digital business and employment law
Comments Off

on #Brexit consequences
---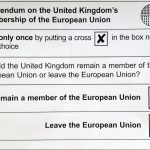 The vote this week on whether to leave the EU is one of the biggest decisions we will face in a generation. Here a series of experts from the University of Salford give their views on what the ramifications in areas such as employment, health, travel and the economy could be.
It might just help you make up your mind when you reach the ballot box. None of these individuals tell you how to vote but all support the view that the decision either way will have major repercussions for all UK residents and beyond.
Whatever your view – vote and make your voice heard on the 23rd!
Comments Off

on EU referendum: issues to consider before you #VoteRemain #VoteLeave
---
I would like to tell you how my MSc Project Management placement was a springboard to full-time employment.
I am a mechanical engineer. It has always been a dream of mine to find employment here in England because I perceive the UK to be one of the world's most technologically advanced countries.
I did a 6 month of work placement experience in Street Crane Company  Limited which I started in October 2015 as a part of my MSc Business Innovation Project module.
Street Crane Company is the UK's largest overhead crane manufacturer. They have a history spanning more than 70 years and their products are synonymous with quality and reliability. The business was founded back in 1946 with capital of just £88 which they used to create an 800 square foot workshop and install basic machinery. Nowadays it is a £50 million turnover company, producing around 400 complete cranes and 2500 hoists and crane kits every year.
Comments Off

on MSc Project Management placement experience to employment
---
How does 3D printing work? Have you heard abut 3D printing technologies? There are lots of things you could print. We have already been printed a few things already, like a duck, a Salford ambition sign and a butterfly clip!
Recent improvements and falling prices of 3D printers meant that the technology is more accessible to everyone. . 3D printing works by a layer-by-layer creation of physical objects based on digital files that of their design. Nowadays, 3D printing technologies have become an affordable and viable tool for business and consumers. So, how can 3D printing transform online retailing?
Retailers can sell blueprint design plans that consumers can purchase on the web and print at home or at 3D print shops. 3d printing has become very popular and industry in its own right since the world's first 3D print shop opened in Zurich in 2012.  Since then more pops up opened in Munich and Vienna in 2014. These shops have begun to offer bespoke final prints and designs can be adapted to improve and modify functionality. Also, electronically transmitting digital design printing have no tax costs. Nike has marketing its first athletic shoe with 3D-printed components to download and templates for shoes that can be printed out overnight. Besides industry and business, 3D scanning and printing can be used for educational purposes in schools and universities. Teachers and students can creatively combine engineering, maths, design process and history. 3D printing is also starting to revolutionise manufacturing in a wide range of industries.
Comments Off

on How 3D printing works #PUPRU
---