This study examined the work of health and health care non-profit organisations (NPOs) in the Russian Federation and how such organisations provide services to their clients. It adds to the debate on the role NPOs play in complementing and/or substituting for services normally provided by the Russian state.
Despite the importance on NPOs in ensuring a comprehensive health care provision in various context, the roles and the ability to fulfil their roles in the Russian context is not yet well understood. This is particularly true when considering that NPOs with social missions are the most prevalent type of such organisations in the Russian context.
Dr Sergej Ljubownikow from Nottingham Business School and myself – Prof Jo Crotty from Salford Business School – suggest that based on our findings:
"Russian NPOs in the health sector require the development of several organisational capabilities in order to effectively deliver sustainable services alongside the Russian State".
What makes us think this?
Leave a comment
---
The Manchester Industrial Relations Society has just celebrated its 50th anniversary with a one-day national conference sponsored by Salford Business School.
The Society has strong links with Salford Business School – the position of Secretary of the Society has been located here since 1978. For the last 21 years, the role has been filled by me – the Business School's own Professor of Employment Relations, Ralph Darlington.
Founded in 1964, the Society has mounted a continuous annual programme of meetings addressed by distinguished speakers from the industrial relations and human resource management world.
It is an important forum for the discussion of employment relations issues within Britain and internationally and benefits human resource management (HRM) students, academics and practitioners who want to understand the latest thinking in employment relations.
Leave a comment
---
What should business school academics and those aspiring for a career in a business and management field focus on? The classic four P's:
Publications (high quality journal articles),
Pounds (research income),
PhD students (the graduation of successful PhD students) and
Presence (engagement in conventional press, keynotes etc.) are constantly being extended.
In REF 2014 for example, the change was the introduction of Impact – namely, evidence that research has made a difference in the real world and in REF 2020 it is the importance of open access.
18th December 2014 is the date when the results of REF 2014 are published. However, the work has already been done and individuals who were involved in the evaluation process have reported to their units of assessment – the one most relevant to UK Business Schools is Unit 19 – Business and Management Studies.
So, what are the lessons for UK based academics post REF 2014?
Leave a comment
---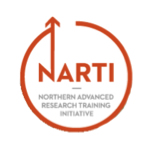 Salford Business School in collaboration with the Northern Advanced Research Training Initiative (NARTI) organised a workshop to help PhD students and academics to develop their online profiles.
This hands on workshop allowed participants to review their personal academic profile strategy and plan future activities to increase their research impact.
NARTI is an association of leading research-based Universities' Business and Management Schools in the UKs North of England of which Salford Business School is a member. NARTI hosts a number of training sessions and events to boost the research agenda in the North of England. This workshop was hosted by Salford Business School on the 26th November 2014 and was facilitated by myself - Udeni Salmon and Aleksej Heinze.
What did the participants learn as part of this NARTI workshop? Participants were asked to bring their laptops and logged into WiFi at the start of the session.  Throughout the session, participants were blogging, tweeting and updating their social media profiles.
At the beginning of the session the participants were asked to document one key question that they wanted answered as part of the day. Read on to find out what the participants' areas of interest were, and their reflections on what they learned:
5 Comments
---
DiscreteHeat is an Atherton-based family manufacturer, whose ingenious heating system provides a skirting board that is actually a room heating radiator.
Martin Wadsworth, the Managing Director, appeared on Dragons Den in 2008 and 2009 with the perfect product for those wanting to avoid ugly wall-hung radiators. DiscreteHeat now supply, not only residential customers, but schools, hospitals and offices.
As a family business, Martin, his son Ethan and sister Lisa, were able to leverage the high degree of trust, commitment and loyalty to the family firm to decide to take risks and they wanted to grow the firm internationally.
Innovation in both product design and marketing has been crucial for Martin's success. Like many Small and Medium-sized Enterprise (SME) owner-managers, Martin initially faced funding shortfalls in growing his market. His small firm could not afford to recruit full time skilled marketing staff to promote his product. This is where the University of Salford helped his SME to grow and internationalise, through the Knowledge Transfer Partnership (KTP) scheme.
So, how did the KTP scheme help Martin and his business?
Leave a comment
---
Salford Business School have been working with WA:UK Tech Angels for a number of years. Tech Angels are a member of the Web Applications group based here in the North-West of England in Oldham. They are early stage angel investors. This means that  they are focus their investment on new and innovative digital ideas rather than already established companies and products,
Tech Angels, in collaboration with Salford Business School, launched an enterprise competition  in October 2014 with cash prizes for students and the offer of potentially providing further business support, mentoring and premises for the most promising ideas. The competition will culminate in a Dragons Den-style event at Salford Business School's Creative Entrepreneur event on the 03 December.
Students from two programmes – the BSc (Hons) Business Information Technology and BSc (Hons) Business and Economics – who re taking the eCommerce and Advanced Web Design modules have been working on the Tech Angels competition as part of their group project. We have gathered up summaries of these exciting and innovative digital ideas so far and which will be a central feature of the Innovation Bazaar also being held on the 03 December at MediaCityUK.
Comments Off
---
We live in fast times. The constantly evolving socio-economics of the 21st Century are shaped by a digital generation that increasingly strives to say more with less.
Why say something with a sentence you can articulate with a mere word? News institutions are striving to be more like culturally-resonant media sites such as Buzzfeed. It's common business practice for companies to have a blogger amongst their staff members. If you can't say it in 140 characters, don't say it.
This article itself is written in bite-size chunks to keep your eye from wandering. The emergence of i100, The Independent's internet culture commentator, is a pertinent example of changing attitudes.
I recently read a quote from Professor Richard Foster (Yale) that stated in 6 years, 75% of companies on the S&P 500 index will be companies we haven't heard of yet. The implications of this are huge. The world is showing no signs of slowing down, and the CEOs of the future are people who can keep pace. Luckily for today's student population, you've largely been raised in a world where the only constant question is "how can we make it faster?"
Those of you wanting your future company to be in that 75% might want to think about the following.
1 Comment
---
Whether it is your internship, placement or a real job interview – questions to ask at an interview are similar. Practising these questions and acting upon them during your time of study is going to be of great help for your future career.
Internships, work placements and live projects all provides the opportunity to experience the application of theories in the real world as well as enhance your knowledge about specific subject areas learnt during your degree program. It makes you more employable by boosting your CV and empowers you with essential hard and soft skills to set you apart from competitors in the job market.
My name is Adeyemi Adelekan and I am currently studying for my MBA at Salford Business School. The Business School offers live projects at all study levels from undergraduate projects to MBA level strategic consultancy. Here are the three lessons I learned from my MBA project which can help you to prepare for an internship or a real job interview.
2 Comments
---
At the Centre for Digital Business we have recently been discussing what digital business is, the future of digital business and ways to understand the stages of digital development for any business.
The contrasts between Small and Medium-sized Enterprises (SMEs) and Large Multi-national Organisations (LMOs) are usually quite obvious in any comparative survey of business maturity or readiness.
But, digital is different.
For example, size, in terms of any conventional measure such as the number of employees, annual turnover or worse – in the first few years for a digital start-up at least – profit, become a bit confused in the world of digital business.
2 Comments
---
British Academy of Management (BAM) conference is an important event on the calendar for business school academics and PhD researchers.
The conference offers an opportunity to share the latest thinking in all aspects of management research and this year BAM 2014 took place in Belfast, Northern Ireland from 9th to 11th September 2014.
A team of nine Salford Business School individuals have participated in this year's event. The team included Professor Jo Crotty  and PhD student Mojtaba Poor-Rezaei.
So, what happened at BAM2014? What are the latest thoughts? Here are the short summaries from each of the nine attendees.
Comments Off
---