Partnerships across organisations are often the most effective way to solve complex social and global problems. However, as many project managers know, whilst managing a team of individuals from one organisation can be a challenge in itself, bringing together a team across multiple organisations across different countries and cultures brings an extra level of complications and demands.
The ultimate benefit of working with multi skilled and multi disciplinary teams more often than not outweighs the difficulties encountered, as they are the only way that complex problems can be resolved. This is recognised in the ever-increasing number of business initiatives, both government and private that are being launched with international partnerships and collaboration at their heart.
Salford Business School is one such organisation that has benefited substantially from international project collaborations. Most notable are the European teams, which attract funding from the European Commission. Some of the challenges addressed by these projects include – Enterprise Cultural Heritage Management, Employability: Learning through International Entrepreneurship, Business Culture guides in 31 European countries, Innovation policy in University City Regions  and Joint European Masters in Digital and Social Media Marketing.
So, what lessons can be derived from partnership management? Here are five key ingredients based on my experience as Enterprise Development Manager (European Projects Manager) at Salford Business School:
Leave a comment
---
Google have decided to stop providing security updates for older Android Operating System devices, which could account for 60% of users, over a billion mobile phone and tablet users. There was no official announcement to notify all the users affected and suggest a way forward.
A smart phone operating system (OS) is essentially the software that provides the "brains" for a device that makes the phone "smart". Like a book without content, a mobile phone without an operating system is not much use.
Android phones and tablets have grown exponentially in popularity since 2009 when android only had 4% of the market. Since 2014, it has become the dominant player with over 84% market share when comparing the main six competitors on the market. This is at the time when smart phone penetration is reaching new levels with 70% of population predicted to have access to a mobile device by 2017. This is one of the reasons that mobile application development is increasingly taught at universities on courses such as our Business Information Technology course.
Leave a comment
---
As this is my first alumni blog post I will avoid bragging about my career highlights and achievements since graduating from Salford Business School. I find in business life that however successful you are, there's always someone more successful who has more success stories to share. Leaving that superiority complex locked up frees me to reflect on one of the key skills in my career development that I found vital to all my business ventures, most recently as Chief Executive Officer of Oman Trading International.
What is this secret ingredient in business success? I like using the term "the human element" and this is what I intend to share with my fellow University of Salford mates, my two cents or two pence.
In the age of social media, we tend to brush-off that simple yet significant aspect of our daily life which of course affects both our personal and business life. Personally, I have found that it is essential for anyone serious about achieving anything in life –  to pay attention to the importance of harnessing this simple variable to their advantage.
Leave a comment
---
Wow! What a wonderful year it has been for Salford Business School in my own personal rankings. During this year, the Business School has seen successful accreditations, external quality assessments and winning of one of the most prestigious awards in the UK higher education: Business School of the Year title at the Times Higher Education (THE) Awards.
I finished my MSc Marketing course this year and was successful in securing a part time digital marketing officer role here at Salford Business School! The other part of my working life is spent just across the road at the BBC in Salford. In the last year I have had the pleasure of taking part in and being successful in gaining two awards as a student at Salford Business School – the Big Chip Awards and the Salford Advantage award, so thought I would share with you my summary of 2014 in this short post.
So, you might say I can't get enough of Salford Business School? Here are some of the reasons for studying and now working at Salford Business School. When choosing a place for work or study rankings and awards are important – for me these were the reasons…
Comments Off
---
The Scottish Referendum on independence marked a significant milestone in the United Kingdom's Union journey. Just pulling back from the brink of a brave new world, Scotland decided that the whole was greater than the sum of the parts.
Whilst the outcome was, personally speaking, contrary to what I had anticipated, the process shone a spotlight on what many south of the border but north of Watford had been contemplating: The current command and control of central government was not sufficiently democratic nor insightful to address the pressing needs of England's regions and cities – calling for devolved government.
What was apparent after the Scottish referendum, and all the public soul searching on the arguments of economic security and political ideology was that this would ignite discussion and debate over the next few years across the UK. In this forthcoming debate I hoped that the arguments wouldn't be so polarised as presented on the main media outlets on the run up to the independence referendum, but rather much finer grained discourse based on carefully calculated benefits and risks associated with devolved powers.
3 Comments
---
This study examined the work of health and health care non-profit organisations (NPOs) in the Russian Federation and how such organisations provide services to their clients. It adds to the debate on the role NPOs play in complementing and/or substituting for services normally provided by the Russian state.
Despite the importance on NPOs in ensuring a comprehensive health care provision in various context, the roles and the ability to fulfil their roles in the Russian context is not yet well understood. This is particularly true when considering that NPOs with social missions are the most prevalent type of such organisations in the Russian context.
Dr Sergej Ljubownikow from Nottingham Business School and myself – Prof Jo Crotty from Salford Business School – suggest that based on our findings:
"Russian NPOs in the health sector require the development of several organisational capabilities in order to effectively deliver sustainable services alongside the Russian State".
What makes us think this?
Comments Off
---
The Manchester Industrial Relations Society has just celebrated its 50th anniversary with a one-day national conference sponsored by Salford Business School.
The Society has strong links with Salford Business School – the position of Secretary of the Society has been located here since 1978. For the last 21 years, the role has been filled by me – the Business School's own Professor of Employment Relations, Ralph Darlington.
Founded in 1964, the Society has mounted a continuous annual programme of meetings addressed by distinguished speakers from the industrial relations and human resource management world.
It is an important forum for the discussion of employment relations issues within Britain and internationally and benefits human resource management (HRM) students, academics and practitioners who want to understand the latest thinking in employment relations.
Comments Off
---
What should business school academics and those aspiring for a career in a business and management field focus on? The classic four P's:
Publications (high quality journal articles),
Pounds (research income),
PhD students (the graduation of successful PhD students) and
Presence (engagement in conventional press, keynotes etc.) are constantly being extended.
In REF 2014 for example, the change was the introduction of Impact – namely, evidence that research has made a difference in the real world and in REF 2020 it is the importance of open access.
18th December 2014 is the date when the results of REF 2014 are published. However, the work has already been done and individuals who were involved in the evaluation process have reported to their units of assessment – the one most relevant to UK Business Schools is Unit 19 – Business and Management Studies.
So, what are the lessons for UK based academics post REF 2014?
Comments Off
---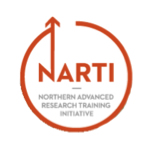 Salford Business School in collaboration with the Northern Advanced Research Training Initiative (NARTI) organised a workshop to help PhD students and academics to develop their online profiles.
This hands on workshop allowed participants to review their personal academic profile strategy and plan future activities to increase their research impact.
NARTI is an association of leading research-based Universities' Business and Management Schools in the UKs North of England of which Salford Business School is a member. NARTI hosts a number of training sessions and events to boost the research agenda in the North of England. This workshop was hosted by Salford Business School on the 26th November 2014 and was facilitated by myself - Udeni Salmon and Aleksej Heinze.
What did the participants learn as part of this NARTI workshop? Participants were asked to bring their laptops and logged into WiFi at the start of the session.  Throughout the session, participants were blogging, tweeting and updating their social media profiles.
At the beginning of the session the participants were asked to document one key question that they wanted answered as part of the day. Read on to find out what the participants' areas of interest were, and their reflections on what they learned:
5 Comments
---
DiscreteHeat is an Atherton-based family manufacturer, whose ingenious heating system provides a skirting board that is actually a room heating radiator.
Martin Wadsworth, the Managing Director, appeared on Dragons Den in 2008 and 2009 with the perfect product for those wanting to avoid ugly wall-hung radiators. DiscreteHeat now supply, not only residential customers, but schools, hospitals and offices.
As a family business, Martin, his son Ethan and sister Lisa, were able to leverage the high degree of trust, commitment and loyalty to the family firm to decide to take risks and they wanted to grow the firm internationally.
Innovation in both product design and marketing has been crucial for Martin's success. Like many Small and Medium-sized Enterprise (SME) owner-managers, Martin initially faced funding shortfalls in growing his market. His small firm could not afford to recruit full time skilled marketing staff to promote his product. This is where the University of Salford helped his SME to grow and internationalise, through the Knowledge Transfer Partnership (KTP) scheme.
So, how did the KTP scheme help Martin and his business?
Comments Off
---