I am delighted to share my latest teaching and learning-informed research publication submitted to the Systems Research & Behavioural Science journal in collaboration with Professor Trevor Wood-Harper, Professor Robert Wood, and the SBS cluster. If you are interested in information systems, digital transformation, sociotechnical systems, learning management systems, or higher education literature, this is the article for you.
The article discusses the shift towards online learning due to the COVID-19 pandemic and the adoption of learning management systems (LMS) in education. LMS provides benefits such as accessibility, flexibility, standardisation, and cost-effectiveness. However, the shift has also raised new contextual issues regarding the use of LMS by students and academics. The article adopts a sociotechnical approach to understanding the technical and social implications of LMS on pedagogical development. Academics and students from two university cases were interviewed to capture their perceptions of LMS usage. Technical paradoxes and social paradoxes arise from the transition from blended learning environments to remote ones, where many unprecedented challenges emerge from learning remotely during a pandemic, while cultural issues such as user resistance impede the university's pedagogical goals and visions.
I hope you enjoy reading the article, and thanks for reading!
Link to the article: https://onlinelibrary.wiley.com/doi/full/10.1002/sres.2945
Comments Off

on Our Latest Teaching and Learning Informed Research Publication by Dr. Mohammed Ali, Prof. Trevor Wood-Harper and Prof. Robert Wood in Collaboration with SBS Cluster
---
Are you looking for a Business Management programme where you can learn technical skills, like web app development? Are you interested in working in the digital space after you complete your degree? Or are you a business looking to work with a university because you need students with a business perspective who can manage the process of managing web app development projects?
I'm Richard, Programme Leader for BSc Business Management with Innovation and Technology, and also I look after the Web App Development module. I think it's great and it might just be what you're looking for!
What makes our web app development module so special? Well, firstly its part of the BSc Business Management with Innovation and Technology programme, that trains managers to run businesses of the future and harness the power of tech. I might be biased but I think it's a brilliant programme. We're an amazing academic team and we've got fantastic students too!
We use the term industry informed to describe this undergraduate degree programme. But what does that mean? Well, we've co-created this module with industry in mind. To make our students even more industry ready, this year they are working to client briefs and industry expectations with a local industry partner, on their way to working in digital careers where the skills they develop here will be really important.
Comments Off

on Our web app development module and why it's so special!
---
A number of recent studies tell a pretty dismal story of gender imbalance in the tech sector. For some hard figures, a recent survey of 1500 women working in tech, conducted by Women in Tech, found that only 1 in 6 tech specialists are women, and sadly only 1 in 10 women are IT leaders. Accenture and Girls who Code, found that 50% of women leave the tech sector at a rate of 45% higher than men, with 50% leaving their tech career by the age of 35 years.
In the UK, 19% of women are employed in tech jobs, despite women making up 49% of the overall workforce in the country, Tech Nation data shows. 'Lack of tech diversity' has been a raised issue, putting into the agenda of career market. 
Long wait: An image of the Worldwide Developers Conference shows a queue outside the men's restrooms but none outside the women's. 'WWDC explained in one photo,' 
Based on our observations and experience over a decade in Higher Education working as programme leaders of BSc/MSc in Digital Business, female students are much less than male students at both Undergraduate and Postgraduate Taught/Research levels and there has been no increases over time. The situation is even more obvious in technology-related degrees in e.g. School of Science, Engineering and Environment (SEE), with a couple of female students in one class. "For years women have been underrepresented in STEM (science, technology, engineering and mathematics) university courses and occupations", as discovered by Women in STEM statistics. 
What has stopped women from stepping into the technology field? 
After a series of informal interviews with female colleagues, students and friends around, we found these reasons:
Lack of confidence 
You have probably heard of 'imposter syndrome', if you haven't – it is when you think that your successes or your current role you have recently gained hasn't been achieved by merit and that you may not deserve it. It is more common that you think research indicates it happens much more in women than in men. Sadly imposter Syndrome is often accompanied by anxiety and depression, in a recent survey from Paychex, 67% of women felt undervalued.  Our message is YOU are good enough!
Unclear about the concept of 'Technology'
Yes, technology is important to almost all of the organisations nowadays. But what exactly does 'technology' mean? It does not only refer to hardware development or computer programming. Issues around technology application, management and support are also essential. Technology is a multidimensional concept and needs multiple skills. Actually, sometimes women are more suitable for certain technology jobs than men, especially for human-centred technology.
Lack of role models 
The number of disappearing women leaving the tech at key career stages (35 years) is not a new phenomenon, a Salford study conducted 15 years ago, tells us that not much has changed over that time.  This has many repercussions for early career stage women in the sector. When looking around their workplace it is difficult to find a role model, or a mentor for support. The lack of women in senior roles demonstrates problematic career trajectories and female unfriendly workplaces. 
Inflexible working conditions 
Can a work life balance be truly achieved now that working from home or hybrid working is becoming the norm as we come out of lockdown? The reality is, that true flexible and part-time working conditions are not common in the tech sector, and what is described as the 'motherhood penalty' is massively disadvantaging women in their career aspirations and their earnings. Staggeringly, a recent World Economic Forum's Global Gender Gap Report 2020, found that the global gender gap in various industries, as well as tech, is not expected to close until 2120. Yes that is 2120 (it is not a typo)
How can our 'Women in Tech' (WiT) sub cluster address these challenges?
Women in Tech (WiT) is the sub-cluster of Research Cluster for Disruptive Technology at Salford Business School. Working with staff across the University, industrial partners, communities in the similar field, the sub cluster aims to address challenges discussed above. The priorities of WiT are:
To raise awareness of the importance of diversity and inclusiveness. We need to address the imbalance of female students, researchers and practitioners involved in technology fields.  

To serve as a communication, experience sharing platform and networking for women who have passion in technology. 

To build confidence and enhance employability skills for women to work in the technology field.

To contribute to the five 'P's of

Research Cluster for Disruptive Technology

(i.e. Pounds, Publications, Projects, PhDs and Presence)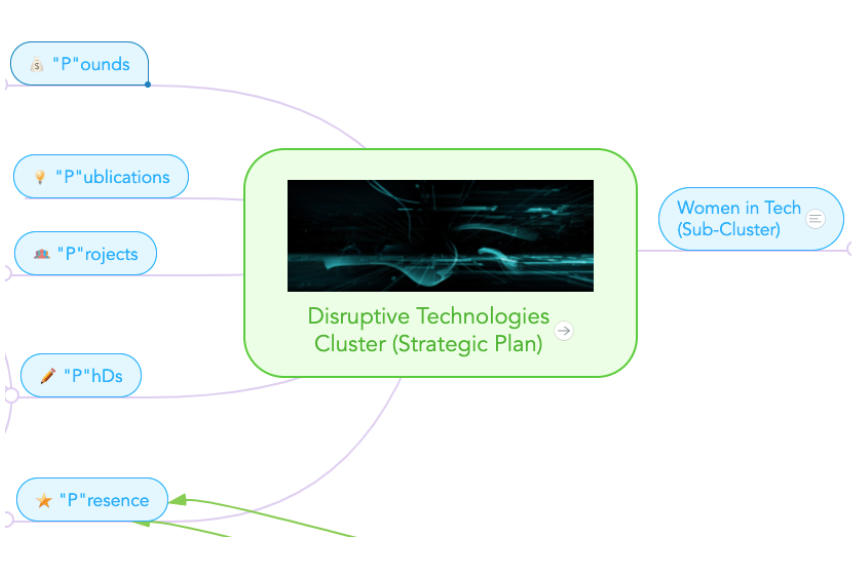 Since its establishment in March 2021, WiT has held its initial meeting with staff of Salford Business School (SBS) and School of Science, Engineering and Environment (SEE) to brainstorm a strategic roadmap to take the sub-cluster forward. Some exciting ideas were proposed in the meeting, such as holding regular lunchtime digital roundtables to involve women in the discussion of disruptive technologies; continuous blogging and research on projects undertaken by women in the technology field to inspire other females.  
Strategic roadmap of Disruptive Technologies Cluster where WiT is sitting
WiT has received overwhelming support from the University and industrial partners, such as Athena SWAN, the STEMinists of Salford, Our Launch incubator, Maker Space and female managers in the tech industry. A communication strategy to bring together the efforts people have brought to Women in Tech field is essential to push this sub-cluster forward in the most efficient way.  
What can WiT sub-cluster bring you?
Involvement of live projects, working with people in other fields. We have successful projects to involve our female undergraduate in the

REF project

, such as

Arts for Blue

with

School of Health and Society

, to help with online presence development of the project. 

Talking to industrial practitioners and role models. WiT has a wide network and supporters with the tech industry.

Attending WiT webinar and workshops (e.g. our recent

disruptive tech event

on blockchain and NFTs with two inspirational female entrepreneurs) (see below).
So – how do I get involved?
If you are a student, staff or industry collaborator interested in the new WiT sub-cluster in any way, please contact Dr Yun Chen and Dr Marie Griffiths.
Comments Off

on Why aren't there more women in tech? 
---
By Nicola McCullough, Alex Culvin, Gordon Fletcher & Alex Fenton
As we consume less things, we seek out more experiences. There is a growing trend for people to spend money on experiences not things. This movement away from the pivotal importance of purchasing and owning things can be described as the rise of the Experience Economy. Only in the Experience Economy could ownership of an item be assessed solely on the basis of whether it 'sparks joy' and then have an entire Netflix series (Tidying Up) based around repeatedly asking this one question. However, the makings of the Experience Economy can be identified in much earlier academic work. For example, Future Shock (Toffler and Toffler, 1970) discusses,
how the economy is being created geared to the provision of psychic gratification, that a process of "psychologization" finds place and humans will strive for a better quality of life.
The critical theory perspective offered  by Guy DeBord (Society of the Spectacle, 1967) also opens with the observation that,
In societies where modern conditions of production prevail, all of life presents itself as an immense accumulation of spectacles.
The democratisation of air travel with cut-price airline operators, the freewheeling second Summer of Love, the rise of diverse and niche music festivals, boutique hotels, specialist retailers who are a destination, new formats for old sports, including 20/20 cricket and 7-a-side rugby, as well as new participatory sport events such as 'tough mudders' have built 'psychic gratification' and 'spectacles' into increasingly sophisticated and compelling moments that define the current Experience Economy. These many examples reveal that what constitutes the Experience Economy is dynamic, fluid and forward facing in ways that heavily shape our entire economy.
As business, society, economics and politics shift so does the Experience Economy.
Young people (particularly millennials) are driving this wide-ranging change in perspective. By placing greater emphasis on the value of being involved in specific experiences, rather than obtaining material possessions, the priorities of businesses must also continuously adapt. Investing in the opportunity to create experiences will be critical to any post-pandemic economic recovery and will increasingly shape what 'we' do. At Salford Business School, we aim to give our students the best opportunity to excel in the shifting Experience Economy.
Young people & digital identity
Millennials and Generation Z embrace digital media devices as pivotal tools in their work, academic and social lives. This broad engagement with devices that can be both receiver and sender of media also reflects the 'demotic turn', where everyone sits on both sides of the broadcast media supply chain as consumer and producer. This relationship has a long history, but it sums up the connection between trends in the Experience Economy and young people.
New figures show we are continuing to spend less money on buying things, and more on doing things – and telling the world about it online afterwards, of course. From theatres to pubs to shops, businesses are scrambling to adapt to this shift – The Guardian 
Many young people, and in particular those who seek to influence others, are spending increasing amounts of time and money carefully choosing locations in order to curate a fabulous and substantial Instagram and TikTok social media followings. These professional profiles often focus on lifestyle experiences, fashion, socialising and travel. Cameras and social media merge the Experience Economy with the demotic turn. This means that having an experience is not confined to being only a personal one, but an important part of creating an online identity. Having an experience is not complete for many unless they also share it online with friends, family and followers.
Transforming the consumer experience
The Experience Economy transforms consumer experience. The personalisation of all we do, see and interact with, and how this elevates our senses presents new challenges to service sector businesses. And there are many ways that this change is being experienced.  
The first is memorability. The heightened emotions during the current crisis make this a period where lasting memories are going to be made. People will recall brands that were authentic in their care and humanity and found ways to adapt their experiences to customers' changing needs. 

Transformation is indeed another. This will go beyond the current focus on personalisation, to brands having a genuine link to people's lives, aspirations and dreams – many of which will be different after COVID-19. People will expect brands to adapt, understand what is now important, and provide experiences that have a lasting and positive impact on their lives. 

And last, but not least, Sustainability. The pandemic has reminded the whole world that there is more to life than material possessions and has demonstrated what is possible when we act collectively." – Dr Susanne O'Gorman
Pine and Gilmore defined four different types of experiences: Escapist, Entertaining, Educational and Aesthetic. People can actively seek out experiences (such as going to a concert or a football match) or people can passively – even unintentionally – receive an experience (such as an unsuspected event outside your normal daily routine). We can pull experiences to ourselves or they can be pushed to us.
Further categoration of the variety of experiences is possible between formal economic activities that aim to deliver experiences to people who pay directly or indirectly for them (Sundbo and Sorenson, 2013) in contrast to informal activities that are an unexpected side-effect or consequence of other economic activities. This range of distinction can be summarised as the difference in the experience of a taxi driver who memorably entertains you by singing your favourite songs in contrast to them then delivering you to a restaurant where you experience a once-in-a-lifetime sampling menu with your family.
According to Pine and Gilmore in 1999, experiences are "events that engage the individual in a personal way." Experiences are set on a stage that caters to the individual consumer through a specific combination of goods and services in ways that have lasting impact and memorability. They are intangible and bespoke on every level.
Opportunities for the Experience Economy
At Salford Business School, we are 'doing' the Experience Economy with the development of modules that engage our students in industry. Experiencing the world of work during a course of study is the type of informal activity mentioned above. It is vital that students observe and engage with such concepts to ensure the applied nature of their understanding is capitalised upon.
The Experience Economy crosses, and even ignores, disciplinary boundaries. It is part of, and relevant to, sport, retailing, fashion, cultural and creative industries, marketing, any digital 'user' experience, operations management, events management and production, sustainability, tourism and all aspects of arts and media.
As such a disrepector of previous categories that are more suited to the discussion of goods or services, there are opportunities for the most ambitious to shape themselves as 'experience entrepreneurs' or 'experience innovators' by taking on the assumptions built into roles and disciplines that were shaped during different times and with different types of economic priorities. The Experience Economy is a hybrid of what has come before but it is also a reflection of how we want to 'do' now. Moving to a post Covid world, the Experience Economy will become the default to many across the service sector – those working, consuming or simply engaging with it.
Contact us for more information and to discuss ways to collaborate further to explore these topics.
Comments Off

on Salford Business School and the Experience Economy
---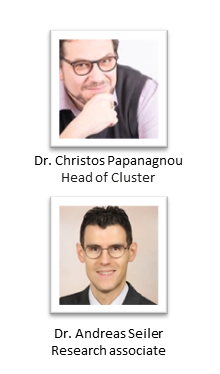 Today, firms within supply chains operate in a turbulent and uncertain environment susceptible to disruption. The intention to understand how firms could manage disruptions and build supply chain resilience in order to mitigate the impact of disruptions has been at the forefront of research.
Emergency situations and how supply chains are challenged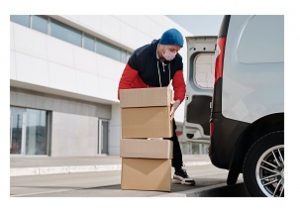 Within retail supply chains, the impact of disruptions often becomes most evident. For instance, at the outbreak of COVID-19 retailers of essential goods had to deal with increasing demands for serving consumers at home while dealing with challenges related to inventory and delivery and keeping their facilities safe.
In contrast to such increasing demands, at the same time, retailers of non-essential goods had to deal with a significant drop in sales and to engage with customers who shopped from home, while others changed their production to deal with the increased demand for particular products.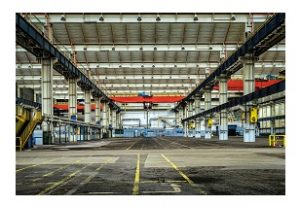 When it comes to emergency situations, supply chains are challenged for their resilience. Therefore, similar to other industries, the retail sector may adjust the risks of failure to supply chainactivities. One mitigation approach to employ insights gained from well-designed predictive supply chain strategies. Still, when it comes to severe supply chain disruptions – like the disruptions that took place during the epidemic outbreak of COVID –  organisations also rely on lessons learned for future research and practice.
Resilient capabilities as a holistic management system
Research highlights the importance of building 'resilience' across the supply chain in order to ensure adaptability, responsiveness, and management of risk. The term 'supply chain resilience' is used in the literature to reflect the ability to recover from disruptions rapidly and effectively at both organisational and supply chain levels. Thereby the development of resilient capabilities describes a holistic management system (Azadegan et al., 2019; 2020). This management system proactively addresses risk and disruptions by helping to prevent risks, mitigate risks, respond to actual disruptions, and recover from actual disruptions.
The role of data and technology for supply chain resilience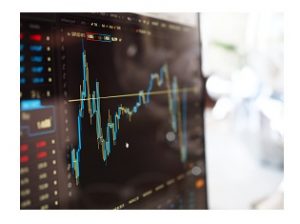 Scholars also underline the importance of digital technologies, triggered mainly by the increasing role of data and technology in the production processes
(Kache and Seuring, 2017). Digital technologies that enable supply chain analytics, may support the decision-making process and help in handling supply chain disruptions. The notion of forecasting demand while offering supply chain visibility and eliminating risks may assist retailers in being responsive and resilient. Nevertheless, there is still a lack of understanding of predictive analytics within retail supply chains, where unpredictive circumstances and crises can easily disrupt demand and supply. Even more, when it comes to holistic handling of supply chain disruptions, supply chain resilience and continuity are needed to ensure proactivity and reactivity on all levels.
In their research, Dr Christos Papanagnou and Dr Andreas Seiler draw on the opportunities and challenges suggested in previous studies of supply chain analytics in supply chain management. The aim is to develop a measure of the impact of predictive analytics in the supply chain practices of the retail supply chain. The impact related to the use of supply chain analytics in supply chain management entails preparedness and responsiveness of operational processes and consequently enhanced value creation for the retail sector for emergent situations where supply chain analytics is applied.
Do you want to know more?
Any thoughts on this blog post or a need for further information? Please feel free to send an email and get in thouch with us. More information is also available at our website of the cluster for operational research and process optimisation (CORPO).
References and further reading:
Azadegan, A., Mellat Parast, M., Lucianetti, L., Nishant, R. and Blackhurst, J. (2020), "Supply Chain Disruptions and Business Continuity: An Empirical Assessment", Decision Sciences, available at:https://doi.org/10.1111/deci.12395.
Azadegan, A., Srinivasan, R., Blome, C. and Tajeddini, K. (2019), "Learning from near-miss events: An organizational learning perspective on supply chain disruption response", International Journal of Production Economics, available at:https://doi.org/10.1016/j.ijpe.2019.04.021.
Kache, F. and Seuring, S. (2017), "Challenges and opportunities of digital information at the intersection of Big Data Analytics and supply chain management", Int Jrnl of Op & Prod Mnagemnt, Vol. 37 No. 1, pp. 10–36.
Comments Off

on Supply chain resilience: predictive analytics within retail supply chains
---
Thanks go to Wasim Ahmed and Guilherme Guimarães for their contributions to this article.
At Salford Business School we have a strong research network and teaching interests and expertise in social media, the experience economy and sport. When the 'European Super League' concept reared its head again on 18th April 2021, it created an amazing wave of discussion online and offline. If you've been off world, visiting another planet recently, you may have missed the latest round of the biggest football clubs in Europe flexing the might of their brands to try to enact change. That change is essentially the creation of a new European Super League – in this particular incarnation involved 'the big 6' teams from the English Premier League Arsenal, Chelsea, Manchester City, Manchester United and Tottenham Hotspur in a new league with Italy's Inter Milan, AC Milan and Spain's Atlético Madrid, Barcelona, Real Madrid. 
Analysing social media conversations
By Wednesday 21st April, the project was once more metaphorically kicked out of the stadium and into the car park. It just gave fans long enough to have some (sometimes) heated debates about the potential impact of this move and what might happen to the respective leagues, grassroots football and the other clubs when these big clubs with their fan bases and cash withdrew.
Aside from the strongly worded conversations in the pub beer gardens of a newly unlocked England – fans all over the world took to social media to vent their two penneth about the impact of this move. According to a YouGov Poll, 79% of fans were against it, saying it would destroy the league. 83% of UK respondents did not support it. In the US, 43% of fans would boycott it and in the rest of the world, 68%.
This short lived phenomena created an incredible number of international news stories and hundreds of millions of social media posts. We used Twitter and a tool called NodeXL to try and delve more deeply into what fans were saying about the European Superleague on 20th and 21st April 2021. NodeXL is a Microsoft Excel Plugin that can perform social network analysis. It can make sense of and visualise tens of thousands of social media posts on particular topics at one time. It can also help to identify influential users. 
On 20th April, we created a Super League NodeXL network visualization graph. This graph highlighted some interesting things. Firstly, some of the top hashtags and conversational groups frequently referred to highlighted Manchester United and Liverpool in particular as most mentioned. The visualization highlights how virtual crowds gathered on Twitter to actively campaign against the Super League. We previously wrote a journal paper about these two clubs on Instagram and analysing fan comments. They are two highly popular and well discussed brands on social media and really stood out from the other 12 clubs involved in the Super League and in this analysis. Manchester United's Executive Vice Chairman Ed Woodward also featured heavily in conversations and also news stories on the BBC and Sky News because he stepped down from his position amid these developments.  
As the European Superleague concept again began to unravel on 21st April, the Node XL graph continued to show Manchester United and Ed Woodward at the top of the Twitter debate, followed closely by Arsenal as the top influencers. United, Arsenal and Liverpool's official accounts were the top influencers as clubs announced their withdrawal from the European Super League. News outlets like Sky and BBC were less prevalent on 21st, perhaps due to the fact they were initially breaking the stories on the previous day and then the clubs making official statements on the following day. One notable new network influencer was Arsenal player Mezut Ozil who made a number of influential Tweets condemning the new league and gaining a great deal of support, some Tweets reaching over 160,000 likes from fans across the world.
Notably, @utdreport (a fan driven account) was also more influential than the official news outlets in this network as they live Tweeted updates about Manchester United and Ed Woodward in particular. Social media is well documented as giving players and fans a voice and often, that voice is faster, louder and more insightful than the official brand communications. Fan generated content is a critical part of a football club's brand and is impossible to control which makes it such a good topic to explore. 
International reception to European Super League
Our NodeXL analysis highlights in particular English speaking Twitter users, but this story was covered and discussed on social media globally beyond Europe. China is a growing and massive market opportunity for football.  Some Chinese fans felt that the new league would be a bonus because fans were most interested in watching the more popular clubs play each other rather than the lesser known brands.
As part of our ongoing analysis of digital sport in Brazil, we found that media and journalists specialised in international football coverage condemned the initiative and the news spread like wildfire on Instagram in particular. Prone to humour and jokes, memes were shared endlessly. For example, Heineken, with its tongue in cheek critical approach, received accolades and positive feedback from fans.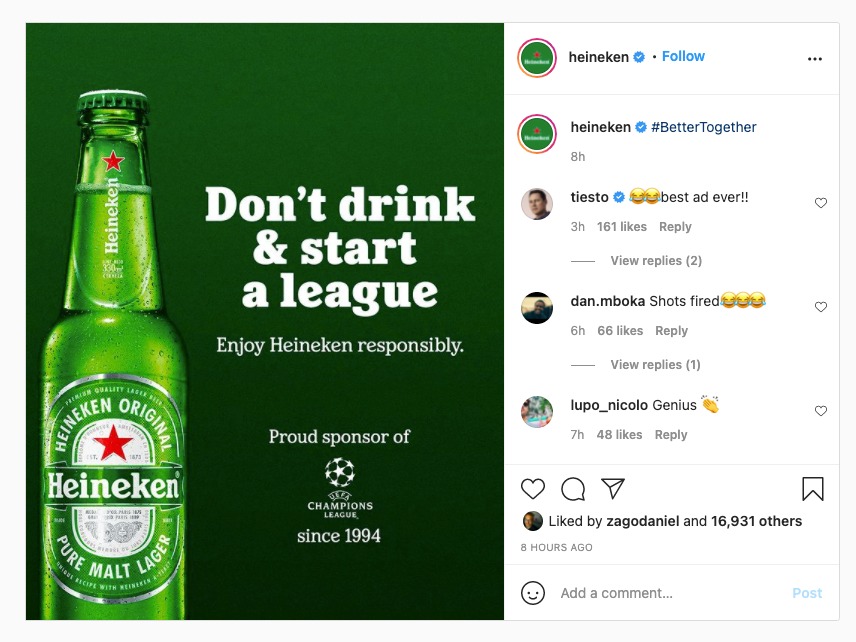 Impact and future – is it all over?
The European Super League concept may have been financially driven and accelerated by the Covid-19. Ultimately, it once again proved to be highly controversial and unpopular with fans. It did however create an incredible worldwide wave of debate on social media. Whilst it's impossible to say for sure what the impact of this league would be and its impact on the other clubs and grassroots football – the subject and debate has gripped the world. We wonder though what damage has been done to the brands that threatened to break away and indeed, when the next attempt will be and what the impact might be. The English Premier League has propelled some clubs to become global brands, but they wish now to go further and create more experiences which international fans love – more of the big match clashes. It's a commercial opportunity and threat that isn't likely to go away and change is eventually inevitable. 
For some fans though that reject the commercialism of football and the money aspect of the game, there is almost a romanticism to return to the days of a more level playing field where football felt more about the fans in the stadium and not the commercial aspects. For now, it seems to be all over, but only time will tell what the next twist in this tale will be. What do you think of the proposed European Super League and what impact would it have? Contact us or share this story on social media. 
Comments Off

on European Super League and social media – they think it's all over
---
Salford Business School's research is setting a path to shape thinking and the application of technology in a post-pandemic and post-Brexit world. Our aim is to create business school research and solutions for the myriad challenges of Industry 4.0 and the ethical and legal issues facing society. Our research acts as the integrator for a diversity of disciplines, the translator from technology to management (and back again) and as the critical voice in the need to adopt of technology fully recognising the human and social impact that these decisions bring. We are building a vibrant and industry focussed research culture that lets a diverse range of academics create meaningful and impactful research for the good of society.
Research challenges today are invariably complex and interlinked. As the world recovers from the consequence of the COVID-19 pandemic we are seeing many of the social inequalities that have been exposed by it. At the same time we must face up to the challenges of human-induced climate change and the new ways of working that transform societies. Business School researchers make an informed, value-driven contribution to society as it addresses these challenges.
Articulating such a clear and focused strategy comes at the end of a seven year research cycle, marks the start of a new cycle and a new era for Salford Business School.
The University of Salford's institutional areas of interest over the next seven year are:
Robotics and Autonomous Systems – Fundamental research in soft robotics and autonomous systems. Also, ethics, governance, regulation and operation of such systems
Smart Living  and Smart Working –  Smart and urban futures, Health, Smart systems and controls
Digital – Big Data and Analytics, Ethics and issues of privacy and surveillance
With that in mind we have created five new research clusters within the School that let us rise to this complex and interlinked challenges. The clusters are Data Analytics, Project Management, Operational Research and Process Optimisation, Disruptive Technologies cluster and Governance,Legal and Ethical issues.
Comments Off

on Salford Business School Research Clusters
---
What are the post-covid supply chain trends that will remain after we finally unlock? This is a question of great interest to me as we reach the 23rd of March 2021, the anniversary of the UK's first lockdown.  You might remember, like me, how the Supply Chain was one of the first things to be noticeably affected when the handbrake was applied twelve months ago.  But, why was this, and what can we learn from this for the future?
At the beginning, most people, even myself, began to  follow the stockpiling mindset and let us get extra of everything "just-in-case", because at that time, we were entering a period of uncertainty of not knowing  how long it would last and fear of possible rationing like the war years may be reintroduced. The stockpiling mindset was reflected through huge abnormal and spikes for lots of different products all over the country and many parts of the world.  In the UK, many retailers were unable to redeploy surplus stock from region to region as they had done in the past, because every region was in high demand.  During the early days of the pandemic, we found the most products were available somewhere in the supply chain, it was just a simple case they could not keep up with this unprecedented, constant, and continuous demand by the customer.
Comments Off

on Post-covid supply chain trends
---
Have you heard about digital business transformation? Here at Salford we have and we want to be part of the process that helps transform your digital businesses. Do you want to know how our students work with internal and external partners?
I am Dr Yun Chen and I run two modules working closely with industry bringing our undergraduate students within the digital business transformation process. My Mobile App Development module is a great example. This year our students developed real applications and more importantly, they worked with our established industry partners Apadmi and Sigma too benchmarking their skills against industry standards.
Could your business benefit from a number of fresh pairs of eyes looking at your app development project needs? Like you, I know that mobile devices are one of the most popular channels that help people engage people with digital businesses activities. This means it is really essential now to make sure that students understand not just the mobile technologies and theories of design but also its implementation in the real world. Let me tell you more about how Salford Business School does this.
Comments Off

on How do our digital business students work with industry?
---
"The rise of fractal politics" was first submitted to the Nine Dots Prize in response to the question, "Are digital technologies making politics impossible?" The essay was written as a thought piece prior to the announcement of the 2017 UK General Election.
Fractal Politics
In this essay "the rise of fractal politics" describes the current state of development in advanced capitalist economies. This is a development that has been accelerated by digital technologies while also describing wider ranging changes in contemporary society and politics (Marcuse 2002). Equally, many of these social and political changes have themselves become possible because of digital technologies (Rosa 2013). This is the ever-present reminder that technology is both a product of the society that produces it and a key agent for its change (Laszio 1992).
Comments Off

on The Rise of Fractal Politics
---