In the previous blog post, I showed you how to do keyword research as the first step to rank on Google. If you haven't already read it you can find it Step 1 to be #1 here. Now we move on to the second step which is on-page SEO as what would be the point of good keywords without the knowledge of where to place them?
On-page SEO is a part of your website that is perceived as important to rank on Google. It's everything from content and URLs to the code itself. After doing some proper keyword research, this section provides you with a know-how on where to put these words.
There are a couple of things that can improve your ranking based on how great is your on-page SEO. In this section you can find 6 factors that you should know about to improve your chances to rank on Google. Read more…..
Comments Off

on How to rank on Google – Step 2 to be #1
---
There is no questioning the phenomenal rise of Pokémon Go app into our collective consciousness. The evidence is significant. Just two examples include, Pokémon Go app claims more players than Twitter users in the US and is the most downloaded app in its first week ever. Perhaps even greater evidence of the scale of this free game's impact is the rapid appearance of criticism of the game's mechanics.
Whether we are avid players or puzzled spectators the sudden collective awareness of this game certainly exceeds that of any other mobile app.
The combination of Nintendo's well known characters with Niantic's reality gaming engine has resulted in something that is compelling in itself, has broad appeal to a range of audiences and has already changed the day-to-day behaviour of many thousands of its most regular players. All of these factors have brought digital marketing related business opportunities for large and small businesses – as well as entrepreneurial individuals. We have entered the age of PokeBusiness.
Comments Off

on Pokemon Go App and the rise of #PokeBusiness
---
You've done it. You've finally done it. Three years at University have come and gone in a flash. You've spent thousands of pounds, you've endured thousands of hours staring at PowerPoint presentations and you've spent what felt like thousands of hours in the library, juiced up on Red Bull. But, it's all amounted to something. You've got your degree! But what's next… Are you looking for some careers advice?
I joined a highly successful social media start-up – Social Chain – pretty early on. During my 18 months at the company, we hired A LOT of staff. I watched the company grow from 6 to 40+, all of these staff members were under 28 years old (the average age was 21). When we hired, we never ever went off academic credentials, who had the 'best degree' from the 'best university.'
We hired based on drive, determination and knowledge of the space.
Here are four tips from me on how to use the summer months to gain the advantage over fellow graduates and to land that dream job:
Comments Off

on Careers advice: how to land your #DreamJob
---
This post introduces you to the first step in the 3 step approach on how to rank on Google and become the number 1 in your field. We will go through posts 2 and 3 in future blog posts so stay tuned.
By now it seems like everyone with a laptop has started a Search Engine Optimisation (SEO) agency and most of them are capable of generating decent revenue. If you want to jump on this SEO train, and don't have the time to join our MSc in Digital Marketing or the Search and Social Media Marketing evening course, this post is a must read!
Knowing all about how to rank on Google from the best in the SEO field can be a real money-maker later on in your career. So, pull out your notebook and let's learn. Read more…..
Comments Off

on How to rank on Google – Step 1 to be #1
---
So you have heard of social media and that many people and businesses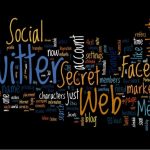 s are using it. But do you know about using social media for your business the correct way?
I am an MSc Marketing student here at Salford Business School and I attended the 'Creative Pro-Social Manchester' conference on Friday 16th July. I was able to listen to many discussions and panels on how businesses use social media nowadays. Lots of people within Digital attended. Everyone had interesting thoughts and ideas on what makes up effective social media usage.
The first panel had a lot of comparison between online and offline networking. Which one you choose depends on your personal style. All of the social channels are using unique voices. With Twitter it is easier to adopt a conversational and friendly tone. It is also simpler to find out about people online than it is face to face. We can go and search them on google to see if we want to talk to them, I know I always do! Read more…..
Comments Off

on Social Media and using it for your Business
---
Are you worried about gaining work experience? When you finish university how will you stand out when applying for Graduate roles? I knew how competitive the Graduate market was. This was something I considered in my second year that drove me to apply for a student placement.
I spent my third year on a student placement. I highly recommend a year in Industry. Everyone should consider it! It is your chance to gain some fantastic working experience while you complete your degree.
I spent last year working for Virgin Media. This has been an amazing experience and has given me more opportunities than I could have ever imagined. Day-to-day I have been responsible for coaching off-shore partners in India and the Philippines and taking a communication lead on high scale projects. I have wrote nominations for national awards as well as internal communications to share key-information.
Now I am coming to the end of my student placement I have begun to reflect on the year and really appreciate the fantastic opportunity I have had. I have built knowledge, developed skills and grown into a more confident person. In the second year I was hesitant on whether a placement year was for me. I thought adding another year of study to my degree was delaying my completion of my course. Having now had the experience I can tell you that it is 110% worth it!
Comments Off

on How do student placements work?
---
'Just remember this – in this country they drive on the wrong side of the road': why we should have expected the referendum result we got.
Not only will businesses have to live with the consequences of the result for a long-time, Brexit also serves as a case-study on how to make a bad decision. Nate Silver, the American uber-predicator, says his failure to predict Trump's rise was because he refused to follow the data and instead allowed his intuition and prejudice to get in the way. The EU Referendum had data in spades.
Just over a week on from the EU Referendum and it's time to take stock and grapple with a key question: Why was the referendum result such a surprise to so many?
Comments Off

on Why we should not be surprised at the #EUReferendum result
---
#Brexit impressions: It is early days following #Brexit result and a number of people are asking themselves if #Brexit was the right choice? Brexit impressions 3 working days in – whether or not you as an individual have someting to #Bregret at this time depends on a number of factors.
The vast majority of short term #VoteStay predictions have materialised – falling Sterling, tumbling stock markets, UK credit ratings downgraded and reduced economic growth forecasts – despite these being hailed as scaremongering by the #VoteLeave campaign. Soon too, UK residents will see a rise in the cost of living – petrol, food and other imported items will become more expensive due to the falling Pound. However, UK holidays (staycations) and UK based suppliers will benefit from renewed demand. Exporters will also see their goods become more affordable again because of the falling pound against other currencies.
It is still far too early to be able to make a conclusive judgement about the #Brexit decision. One of the main reasons for this is that the #VoteLeave campaign did not have a clear plan of what style of relationship they want with the EU going forward. On the other hand, both campaigns were very negative showing to the public the "extreme" case scenarios. Some of these are now being backtracked on including the emergency budget by George Osborne and the £350 million pledge for the NHS by Boris Johnson.
There will be no immediate material change to the UK's position in terms of immigration, sovereignty; here are some views from academics at the University of Salford on the road ahead following #Brexit:
Comments Off

on #Brexit impressions 3 working days in
---
Do you need to join an online marketing course to get the right tools for your business? For anyone who grew up in the last twenty years or so, digital or online marketing is just another thing that happens. Yet for the rest of us (those with a few more wrinkles) it's still a major phenomenon that has changed the way businesses of all shapes and sizes go about publicising their goods and services to potential customers locally or in the wider world.
Despite online marketing having been around since the nineteen nineties (arguably earlier) there are still many small and medium sized companies that are out of touch with the digital world and who require guidance in order to make full use of advertising and selling online. Unsurprisingly this has seen the emergence of many new digital agencies specialising in online and wider forms of digital marketing, such as marketing through mobile phone apps and interactive media.
Comments Off

on Starting out in #online marketing?
---
On Friday morning, 24th June 2016 I woke up to the news that the UK had voted to #leave at the EU Referendum. I have to admit that I was confused and I still am. I was a #Remain voter. However, practically everyone in my village was voting #Leave. I knew there were pockets of #Leave voters. I just thought we overall, after everything was counted, would be staying in the EU.
What is more concerning is the number of #leave voters who are showing both anger and #Bregret. They never believed their vote would matter and were actually as convinced as me that the UK would #Remain an EU nation. Have you, like these voters, got anything to #Bregret? In particular, that within hours of the result the key pledges of the leave campaign have been backtracked on – was the nation misled?
Shortly after the result was announced #Bregret was born. Many #Leave voters admitted that they had not expected the drop in the value of the pound. Others were angry when Nigel Farage admitted that the NHS funding claim was a 'mistake'. These feelings and expressions of remorse have grown. They started with the voting public ringing electoral services to ask if they could change their vote, and since then #Bregret has gone digital.
Comments Off

on Have you got anything to #Bregret?
---