20 May 2016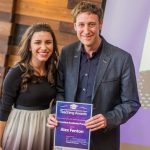 A team from Salford Business School, is travelling to Bangalore which is known as the Silicon Valley of India. Bangalore is the centre of digital innovation in India and this month we will take the next step to building better relationships in its tech and education sectors. India is seen as a key market due to ambitious plans by the Indian Government for 30% of its young people to go on to higher education by 2020.
Along with my fellow colleague Simon Ireland – International Partnerships & Business Coordinator, we will visit Bangalore on 24th May for a week.
Bangalore is well known as the Silicon Valley of India, due to its concentration of technology companies. We plan to tap into the expertise in the region, as well as assess how the University of Salford and its graduates can contribute and show Indian students interested in completing a degree in the UK, what Salford has to offer.