23 April 2021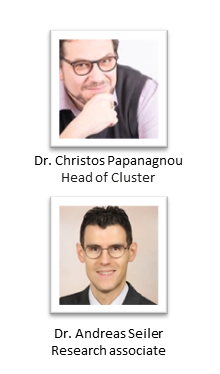 Today, firms within supply chains operate in a turbulent and uncertain environment susceptible to disruption. The intention to understand how firms could manage disruptions and build supply chain resilience in order to mitigate the impact of disruptions has been at the forefront of research.
Emergency situations and how supply chains are challenged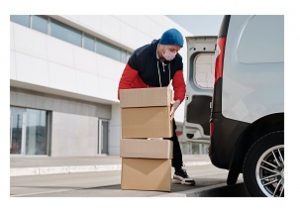 Within retail supply chains, the impact of disruptions often becomes most evident. For instance, at the outbreak of COVID-19 retailers of essential goods had to deal with increasing demands for serving consumers at home while dealing with challenges related to inventory and delivery and keeping their facilities safe.
In contrast to such increasing demands, at the same time, retailers of non-essential goods had to deal with a significant drop in sales and to engage with customers who shopped from home, while others changed their production to deal with the increased demand for particular products.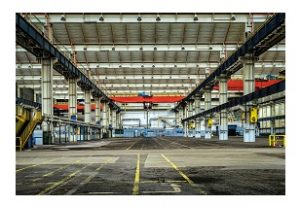 When it comes to emergency situations, supply chains are challenged for their resilience. Therefore, similar to other industries, the retail sector may adjust the risks of failure to supply chainactivities. One mitigation approach to employ insights gained from well-designed predictive supply chain strategies. Still, when it comes to severe supply chain disruptions – like the disruptions that took place during the epidemic outbreak of COVID –  organisations also rely on lessons learned for future research and practice.
Resilient capabilities as a holistic management system
Research highlights the importance of building 'resilience' across the supply chain in order to ensure adaptability, responsiveness, and management of risk. The term 'supply chain resilience' is used in the literature to reflect the ability to recover from disruptions rapidly and effectively at both organisational and supply chain levels. Thereby the development of resilient capabilities describes a holistic management system (Azadegan et al., 2019; 2020). This management system proactively addresses risk and disruptions by helping to prevent risks, mitigate risks, respond to actual disruptions, and recover from actual disruptions.
The role of data and technology for supply chain resilience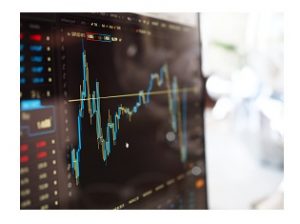 Scholars also underline the importance of digital technologies, triggered mainly by the increasing role of data and technology in the production processes
(Kache and Seuring, 2017). Digital technologies that enable supply chain analytics, may support the decision-making process and help in handling supply chain disruptions. The notion of forecasting demand while offering supply chain visibility and eliminating risks may assist retailers in being responsive and resilient. Nevertheless, there is still a lack of understanding of predictive analytics within retail supply chains, where unpredictive circumstances and crises can easily disrupt demand and supply. Even more, when it comes to holistic handling of supply chain disruptions, supply chain resilience and continuity are needed to ensure proactivity and reactivity on all levels.
In their research, Dr Christos Papanagnou and Dr Andreas Seiler draw on the opportunities and challenges suggested in previous studies of supply chain analytics in supply chain management. The aim is to develop a measure of the impact of predictive analytics in the supply chain practices of the retail supply chain. The impact related to the use of supply chain analytics in supply chain management entails preparedness and responsiveness of operational processes and consequently enhanced value creation for the retail sector for emergent situations where supply chain analytics is applied.
Do you want to know more?
Any thoughts on this blog post or a need for further information? Please feel free to send an email and get in thouch with us. More information is also available at our website of the cluster for operational research and process optimisation (CORPO).
References and further reading:
Azadegan, A., Mellat Parast, M., Lucianetti, L., Nishant, R. and Blackhurst, J. (2020), "Supply Chain Disruptions and Business Continuity: An Empirical Assessment", Decision Sciences, available at:https://doi.org/10.1111/deci.12395.
Azadegan, A., Srinivasan, R., Blome, C. and Tajeddini, K. (2019), "Learning from near-miss events: An organizational learning perspective on supply chain disruption response", International Journal of Production Economics, available at:https://doi.org/10.1016/j.ijpe.2019.04.021.
Kache, F. and Seuring, S. (2017), "Challenges and opportunities of digital information at the intersection of Big Data Analytics and supply chain management", Int Jrnl of Op & Prod Mnagemnt, Vol. 37 No. 1, pp. 10–36.