This Black History Month we're celebrating the work of some of the black writers in our Leisure Reading collection. Check out our display the next time you pay us a visit.
Here are some details about ten of the books that Library staff have chosen for the display:
Just as I Am – Cicely Tyson
"I am indeed Cicely, the actress who has been blessed to grace the stage and screen for six decades. Yet I am also the church girl who once rarely spoke a word. I am the teenager who sought solace in the verses of the old hymn for which this book is named. I am a daughter and a mother, a sister and a friend. I am an observer of human nature and the dreamer of audacious dreams. I am a woman who has hurt as immeasurably as I have loved, a child of God divinely guided by his hand. And here in my ninth decade, I am a woman who, at long last, has something meaningful to say." 
Manifesto: On never giving up – Bernadine Evaristo
In 2019, Bernardine Evaristo became the first black woman to win the Booker Prize since its inception fifty years earlier – a revolutionary landmark for Britain. Her journey was a long one, but she made it, and she made history. 
Manifesto is her intimate and fearless account of how she did it. From setting up Britain's first theatre company for Black women in the eighties to growing into the trailblazing writer, theatre-maker, teacher, mentor and activist we see today – Bernardine charts her rebellion against the mainstream and her life-long commitment to community and creativity.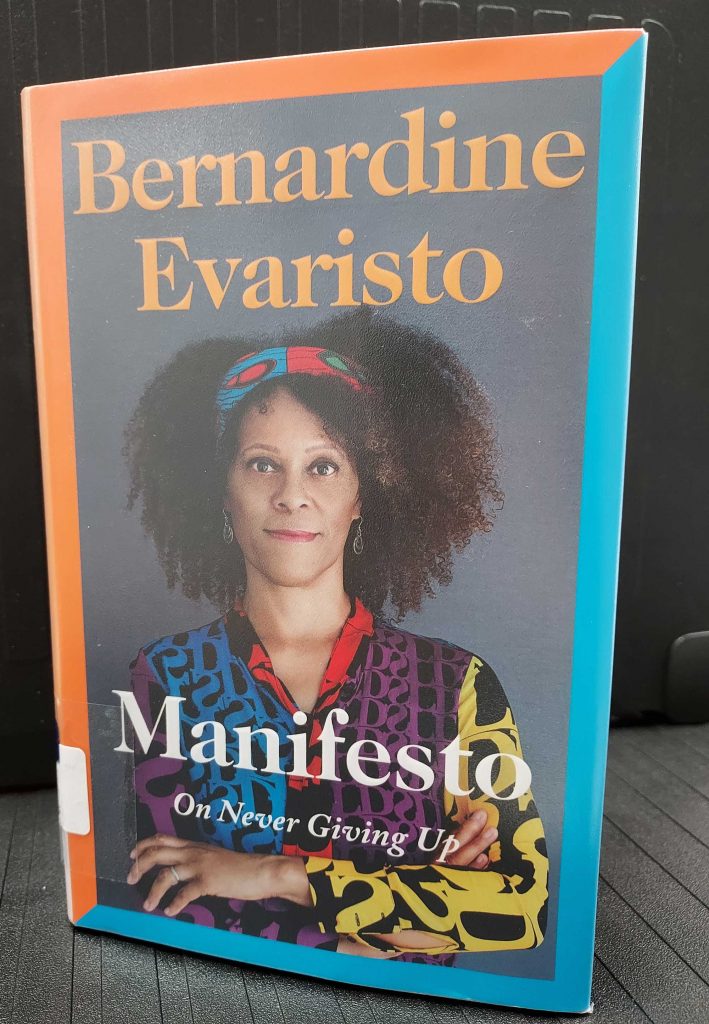 People Person – Candice Carty-Williams
Dimple has bigger things to think about. She's thirty, and her life isn't really going anywhere. An aspiring lifestyle influencer with a terrible and wayward boyfriend, Dimple's life has shrunk to the size of a phone screen. And despite a small but loyal following, she's never felt more alone. 
That is, until a catastrophic event brings her half siblings Nikisha, Danny, Lizzie and Prynce crashing back into her life. And when they're all forced to reconnect with Cyril Pennington, the absent father they never really knew, things get even more complicated.
Call Us What We Carry: Poems – Amanda Gorman
Including 'The Hill We Climb,' the stirring poem read at the inauguration of the 46th President of the United States, Joe Biden, this luminous poetry collection by Amanda Gorman captures a shipwrecked moment in time and transforms it into a lyric of hope and healing. 
Harnessing the collective grief of a global pandemic, these seventy poems shine a light on a moment of reckoning and reveal that Gorman has become our messenger from the past, our voice for the future.
Misfits: A Personal Manifesto – Michaela Coel
With inspiring insight and wit, Michaela tells of her reckoning with trauma and metamorphosis into a champion for herself, inclusivity and radical honesty, and in telling her journey invites us to reflect on our own. By embracing our differences, she says, we can transform our lives. An artist to her core, Coel holds up the path of the creative as an emblem of our need to regard one another with care and respect – and transparency.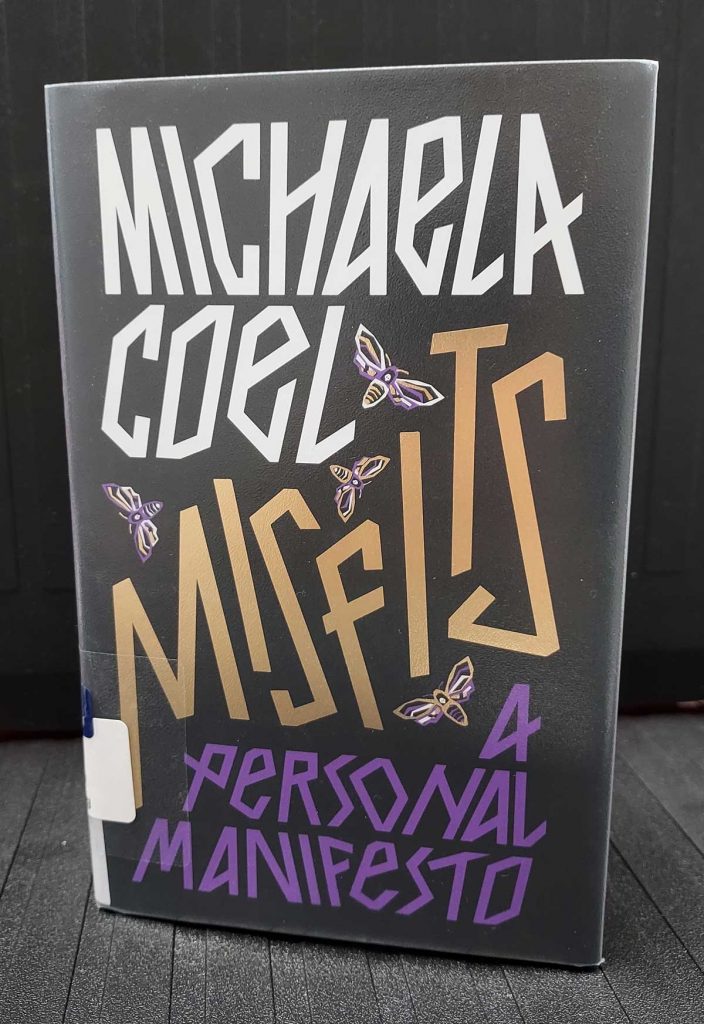 In Search of Mary Seacole: The Making of a Cultural Icon – Helen Rappaport
Having been raised in Jamaica and worked in Panama, Mary Seacole came to England in the 1850s and volunteered to help out during the Crimean War. When her services were turned down, she financed her own expedition to Balaclava, where she earned her reputation as a nurse and for her compassion. 
More recently, her profile has been revived and her reputation lionised, with a statue of her standing outside St Thomas's Hospital in London and her portrait – rediscovered by the author – is now on display in the National Portrait Gallery. In Search of Mary Seacole is the fruit of almost twenty years of research by Helen Rappaport into her story. 
Black on Both Sides: A Racial History of Trans Identity – C. Riley Snorton
The story of Christine Jorgensen, America's first prominent transsexual, famously narrated trans embodiment in the postwar era. 
Drawing on a deep and varied archive of materials, Snorton attends to how slavery and the production of racialized gender provided the foundations for an understanding of gender as mutable. 
They Can't Kill Us Until They Kill Us – Hanif Abudurraqib
In a collection of essays Hanif Abdurraqib explores the political, social, racial condition of our world today through the language of music and culture. From discussions over public displays of affection at a Carly Rae Jepsen show to the everyday threats to the lives of black Americans, including his own, Abdurraqib provides a lens through which to view our world, so that we might better understand ourselves, and in so doing proves himself a bellwether for our times. 
Please Don't Sit on My Bed in Your Outside Clothes – Phoebe Robinson
Written in Phoebe's unforgettable voice and with her unparalleled wit, Robinson's latest collection, laced with spot-on pop culture references, takes on a wide range of topics. From the values she learned from her parents (including, but not limited to, advice on not bringing outside germs onto your clean bed) to her and her boyfriend, lovingly known as British Baekoff, deciding to have a child-free union, to the way the Black Lives Matter movement took center stage in America, and, finally, the continual struggle to love her 4C hair, each essay is packed with humor and humanity.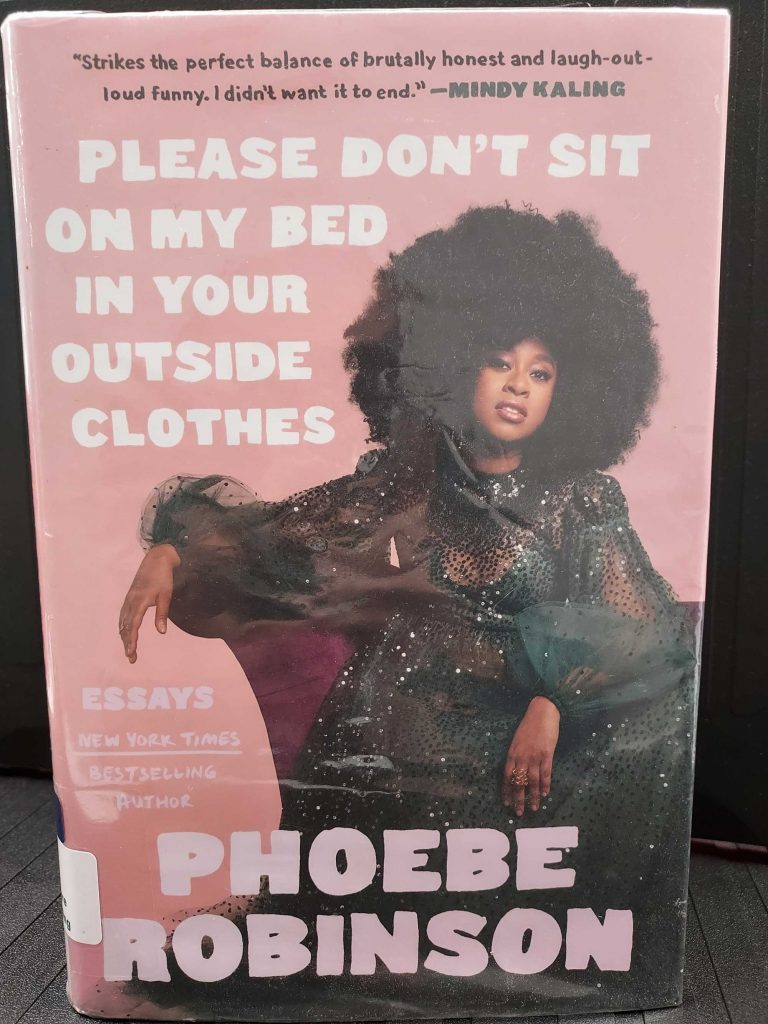 Find out more about Black History Month
The Black History Month UK website is packed full with interesting articles, interviews, events listings and music and video playlists.
You can help to shape the Library
If there are any titles that you would like to see added to the Library collection please use our 'Ask for a new library item' form to suggest them.